Mayans MC season 5 Episode 9 features moving scenes and unexpected turns, especially with Wendy (Drea de Matteo) Case's comeback and the tragic circumstances involving Felipe and Angel. This episode highlights the characters' rising tensions and internal conflicts. The future of Felipe (played by Edward James Olmos) is still unknown, and Angel is horrified by what happened at his father's home.  Due to his interaction with Wendy and the necessity to balance his personal and club lives, EZ is at a crossroads.  The episode sets up the series' conclusion, generating excitement and emotional upheaval in both the characters and the audience.  (tvacute.com) Here is all you need to know about the conclusion of Mayans M.C. Season 5 Episode 9 Recap
[Series Finale] Mayans MC Season 5 Episode 10 Recap: Did Angel Survive? Ending Explained!
Does EZ Reyes Die In Mayans MC Series Finale? Explained!
Mayans MC season 5 episode 9 Recap
The episode begins with Bottles and Guero returning to town, weighed down by the destruction they witnessed at the Broken Saints ranch. When she detects danger, Sofia awakens and leaves EZ in bed.  EZ is shocked to see Guero and Bottles outside his door in the meanwhile. Felipe is proud of Angel and Maverick, and they have moved in together. Angel receives guidance from Felipe on how to tell Maverick about their mother's disappearance.
EZ (JD Pardo) finds bodies inside the burnt-out cookhouse at the Broken Saints ranch, including the cook Elio. According to Johnny Panic, the Sons killed two members of the Broken Saints and set fire to the cookhouse as payment for a bargain they struck. EZ doesn't care much about the deceased, preferring to concentrate on rescuing ingredients for heroin preparation. He receives a hit from a member of the Broken Saints club for his cruel actions.
Isaac, the president of the Sons of Anarchy chapter in San Bernardino, expresses his sorrow over the passing of his brother Les and declares that he wants the Mayans to feel what it is like to lose a sibling. Emily discovers at the Galindo mansion that Luis was accountable for her sister's death. When Miguel and Patricia Devlin meet, they come to an agreement whereby Miguel will provide information on Potter in exchange for Emily and himself receiving full immunity.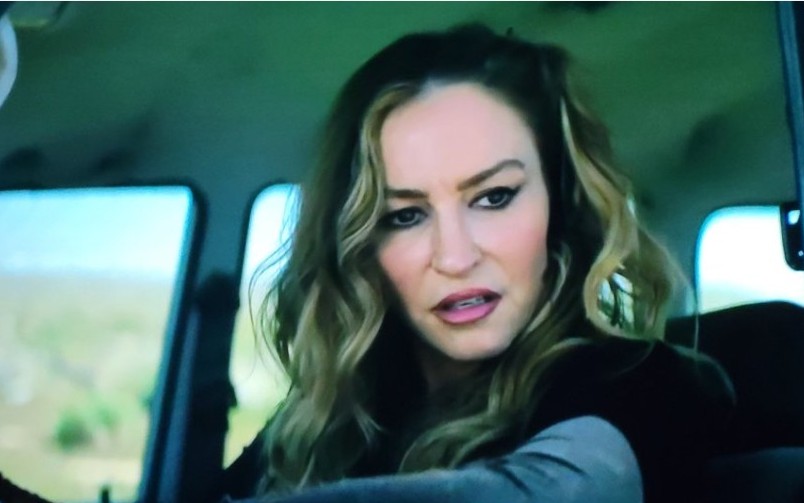 Patricia confronts Potter, exposing her knowledge of the bodies under his care and threatening to expose his crimes. Potter starts to wonder if Miguel or EZ was the one who made the noise.  On a more upbeat note, Drea de Matteo's Wendy Case from Sons of Anarchy makes a welcome comeback in this episode. When EZ crashes his bike trying to dodge a coyote, Wendy Case, Jax Teller's ex-wife, sees him and offers to help and drive him home.
They have a deep discussion about trauma and relationships during which Wendy counsels EZ to overcome his social boundaries. Wendy makes passing mention of her prior membership in a motorcycle club but withholds any further information. She prods EZ to be more honest and upfront with his girlfriend Sofia.
While Potter meets with Katie McNeill to ask for her assistance in overthrowing the Mayans, Miguel accepts Patricia's proposal and receives a call from her. If Katie joins EZ, she must perish, insists Katie. EZ makes a sincere promise to Sofia when he gets home that he will be there for her even if everything around him falls apart.
Angel is not home when Isaac and the Sons enter Angel's home. Felipe fights the invaders off with Maverick, eventually going unconscious in the process. When Angel gets home, Maverick is watching as Felipe is taken away on a gurney. Angel holds Maverick firmly as the coroner's van departs in the last moments of the episode.
Mayans MC season 5 episode 9: Ending Explained! Is Felipe Reyes dead?
In the penultimate episode of Mayans MC, there is strong evidence suggesting that Felipe Reyes, the father of EZ and Angel, has been killed. In an effort to locate and confront Angel, Isaac and his Sons of Anarchy companions break into Felipe's home toward the end of the episode. But because Angel is away, Felipe decides to stand up for Maverick, his grandson. Felipe secludes Maverick and himself in the nursery while hugging the infant close in a difficult scene. Felipe is shown attempting to stop the bleeding from his abdomen, which was probably cut during the shootout with the Sons.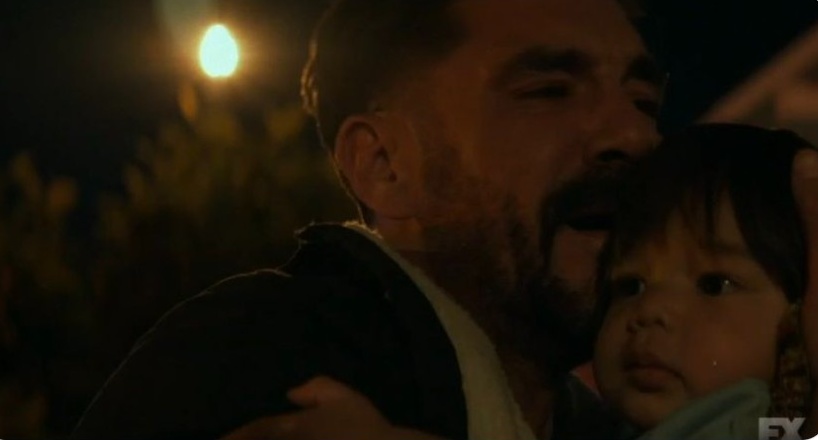 Later, when Angel gets home, he discovers emergency cars in front of Felipe's home and desperately tries to get in touch with his loved ones. Maverick is safely delivered back to him, but they see a body bag leave the house and be loaded into a coroner's van. Even though Felipe's actual death is not clearly depicted on television. Although Felipe's death is clearly implied by the episode, there is a slight chance that it wasn't.
However, it is very likely that Felipe Reyes has actually been killed considering the circumstances and the scene's impact on viewers' emotions.. The episode leaves viewers with a sense of impending tragedy and emotional upheaval as it builds anticipation for the series conclusion.
Mayans MC Series Finale: Who Died & Who Survived?