There's no denying that Dr. Dean Archer's one of the most intriguing characters played by Steven Weber on NBC's medical drama series 'Chicago Med.' When he first starts working at Gaffney Chicago Medical Center, he is employed there as an expert trauma surgeon. Later on, he is promoted to the position of custodian of the emergency room at the hospital. Aside from the information that he served as Ethan Choi's (Brian Tee) instructor, very little is known about Dr. Archer's past or private life. This contributes to Dr. Archer's status as a mysterious figure in the show.  After a tense conclusion to Season 7 that left viewers in shock, viewers learn that Dr.Archer has a son, a child he hasn't spoken to in 15 years. Dr. Archer returns to his long break as he calls on his estranged son in the Season 7 finale. The situation made it seem like there might be a purpose for the distance. Luckily, Season 8 began to provide much-needed clarification. When he reappears in Dr. Archer's life, it ushers in a new era of the show that delves further into the private life of the surgeon. If you are interested in learning more about Sean, here is the information that tvacute.com can provide!
Who is Sean Archer?
Sean's incarceration is the result of drug-related charges, given he has been there for a significant amount of time. Dr. Archer was unable to spare his son from the impacts and repercussions of drug intake, which he feels ultimately led to his son's incarceration. His son was a drug addict, and Dr. Archer was unable to save his son from being a drug addict. Since Sean's arrest, they haven't had any communication, but that all changes in the premiere episode of the eighth season when Dr. Archer gets a call from Cook County Jail. This conversation ultimately results in a reunion between the father and son after a significant amount of time has passed. Their conversation, on the other hand, does not go very well because Dr. Archer is still concerned about whether or not Sam is still using drugs.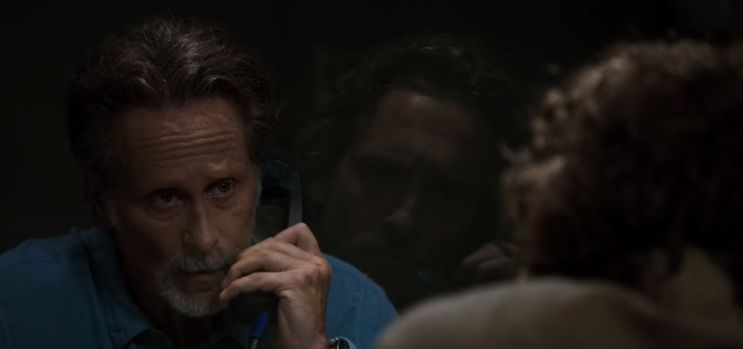 In  season 8 episode 2 when Dr. Archer visits Sean in jail, we get to see him for the first time. They simply look at each other for a moment before thinking about their time away. While initially, everything seems to be going well, things swiftly turn sour once Dr. Archer inquires about Sean's drug use. Even if the two are able to make up at the end of the episode, it is obvious that the father and son's reunion won't be an easy one. Sean appeared at ease where he was, but Dr. Archer is doing all in his power to free him. Dr. Archer feels responsible for his son's current condition, which he believes is a reflection of his inability to properly care for him. He feels too embarrassed to even consider agreeing to Sean's incarceration, Because of this, Dean does not discuss his son's time spent in jail with anyone, not even Ethan, who is his most closely connected mentee. When Sean is brought to Gaffney following a brawl in jail, Dr. Archer is unable to keep the truth about his son a secret as he notifies Ethan about Sean's incarceration at the same time.
In the eleventh episode of the eighth season, Sean is granted parole due to the increased number of inmates at the facility as well as his positive behavior. Dr. Archer is concerned about what his son would do once he is released from prison, especially considering the fact that there is a risk that the son Sean could resume his drug use. Despite this, his son assures his father that he will fulfill his obligations to the family by completing his education and finding gainful employment. The fact that Dr. Archer is visibly moved when he hugs his son following his release from prison demonstrates that the two of them have successfully reestablished their relationship as father and son.
Who is the actor who plays Sean Archer?
Luigi Sottile is known for his role as Sean Archer in Chicago Med. After a long and successful career in the theater, he made the transition to the realm of television. It was in the fifth episode of the fifth season of 'Chicago P.D.' that he made his debut as a performer on television, playing the role of Larry Wozniak. Fresh off his Broadway debut, Luigi Sottile was a key component of the production of the widely praised SLAVE PLAY during the peak of the Covid and performed several times in the roles of "Jim" and "Dustin." he has appeared onstage at a number of illustrious regional theaters. Since leaving Temple University, Luigi has been in plays all throughout the country, from Chicago's Steppenwolf and The Goodman Theatre to Washington, DC's The Signature and Wooly Mammoth. As an expert in classical theatre, he has performed in numerous roles at prestigious venues such as the Chicago Shakespeare Theater, the Pennsylvania Shakespeare Festival, and the Utah Shakespeare Festival.  In the show 'It's a Man's World,' he also plays the role of Ryan. It is planned that he will make his acting debut in the next film which does not yet have a title directed by Haroula Rose.