The anthology series "Accused" on Fox tells the tale of regular people who become involved in terrifying situations that alter their lives forever. the show features a talented and stunning ensemble of performers. Each episode of this Howard Gordon (24) production is created by a different group of writers, directors, and performers, and is based on Jimmy McGovern's award-winning BBC series. "Scott's Story" series debut, a worried father (Michael Chiklis) notices concerning indicators in the conduct of his distant, irate adolescent son (Oakes Fegley). How far should he go to defend society against this present danger? There are a number of critical topics raised by this episode, but perhaps the most crucial is the question of whether the first episode is based on a true story, I've got some information for you.
What happened in Accused Episode 1 "Scott's Story"?
The first scene of the episode, titled "Scott's Story," shows Chiklis' Scott Miller entering the courtroom for a preliminary hearing on an unrevealed crime. As the show progresses, we learn through flashbacks and current events in the courtroom that Scott had begun to worry that his son would do an unthinkable crime. He finds his kid's diary filled with violent ideas and starts to wonder if he should murder his own son to prevent those ideas from becoming deeds. In the end, he is unable to carry it out. After talking with his kid, Scott thinks that he could be willing to ask for help if his parents would offer him money to take a trip with a pal. Only he doesn't go on a vacation after receiving the cash. With this wealth at his disposal, he purchases firearms, ammunition, and other weapons with which to commit mass murder at his school, taking the lives of many of his classmates in the process. Then, despite having already been concerned about his son's aggressive tendencies, Scott finds out that he is being charged with accessory to murder for giving his son the money.
In Accused: Is "Scott's Story" based on a true story?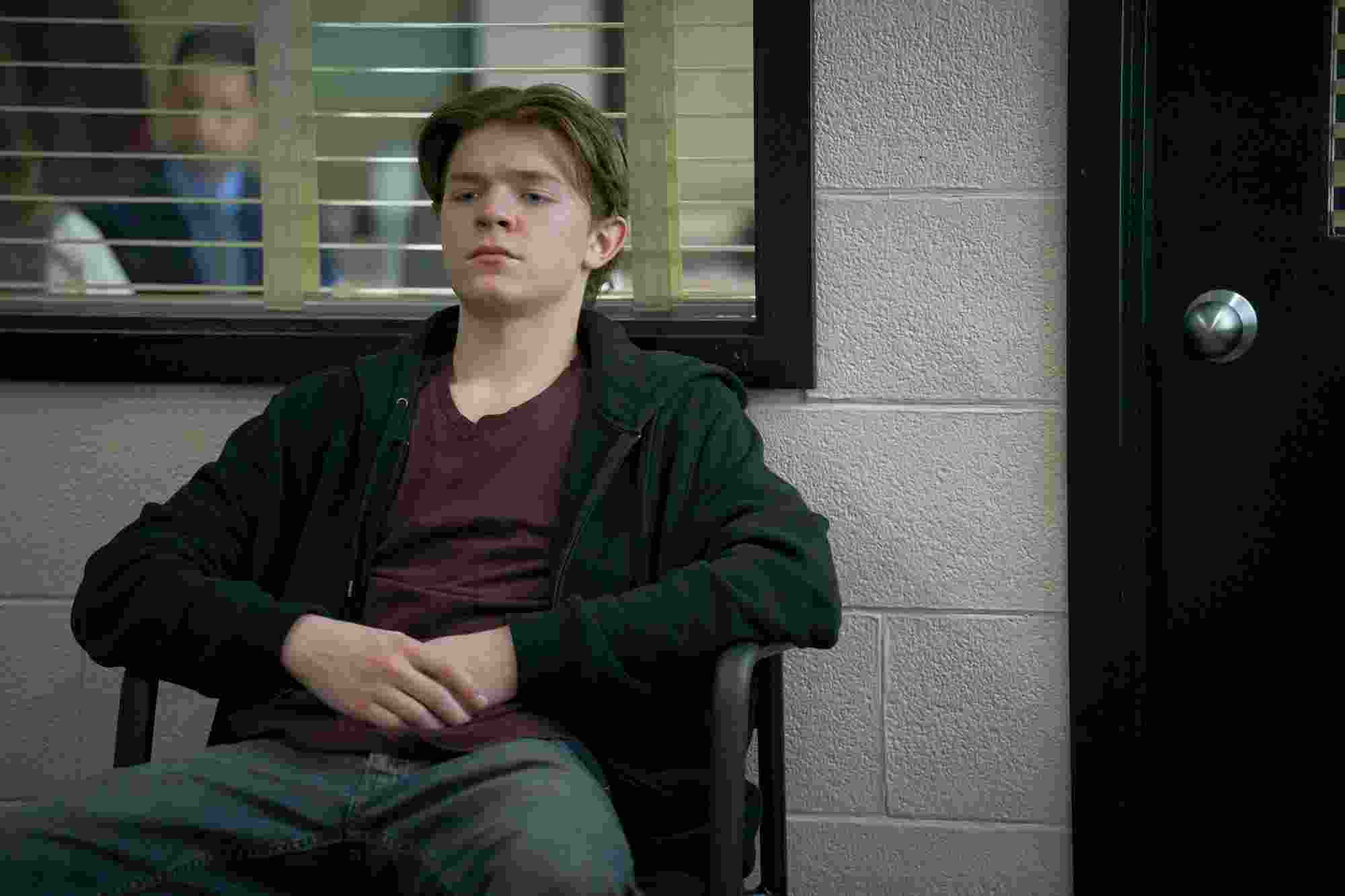 The events in the pilot episode are not based on true life, and neither are the characters, Scott and Devin Harmon. Fox's episodic anthology "Accused," a much-anticipated addition to television's abundance of courtroom dramas and true-crime stories, addresses these issues and more. The series takes the police out of the crime drama equation and instead focuses on the personal circumstances around the crime from the perspective of the alleged offender. What's more interesting than hearing the decision is finding out more about the persons involved. About "Scott's Story" they get their motivation from actual events that have taken place in the United States. The scenario of Scott Harmon and his son Devin in 'Accused' is based on a combination of many such incidents. While reiterating information that most people already know, it stresses the need for parents to keep tabs on their kids and accept responsibility for their own actions. The directors who worked with Gordon on this crime anthology series praised the chance to tell their stories in a credible way on a big broadcast network.
Gordon told Deadline in an interview So the reason I even came up with the story, to begin with was that I'm a father. Then I came across this story in the newspaper about a Japanese diplomat, he was in the Parliament, and he had been arrested for killing his adult child who was living at home and who he feared was going to commit a series of knife attacks. That raised a real question, my own recognition of how helpless I sometimes felt as a father and then projecting it onto that situation. What would you do if you knew? As you said, once upon a time one school shooting would have been a generational nightmare that we process as a culture and as a society. That's now become impossibly commonplace. We're both in shock, traumatized, and numbed by the frequency of it. One of the questions people always ask is, 'Well, surely the parents must have known. How could they not have known?' And that is that idea. All dramatic things tend to start with a question and a curiosity and that's what haunted me. Then the whole idea of the parent or parents being legally complicit.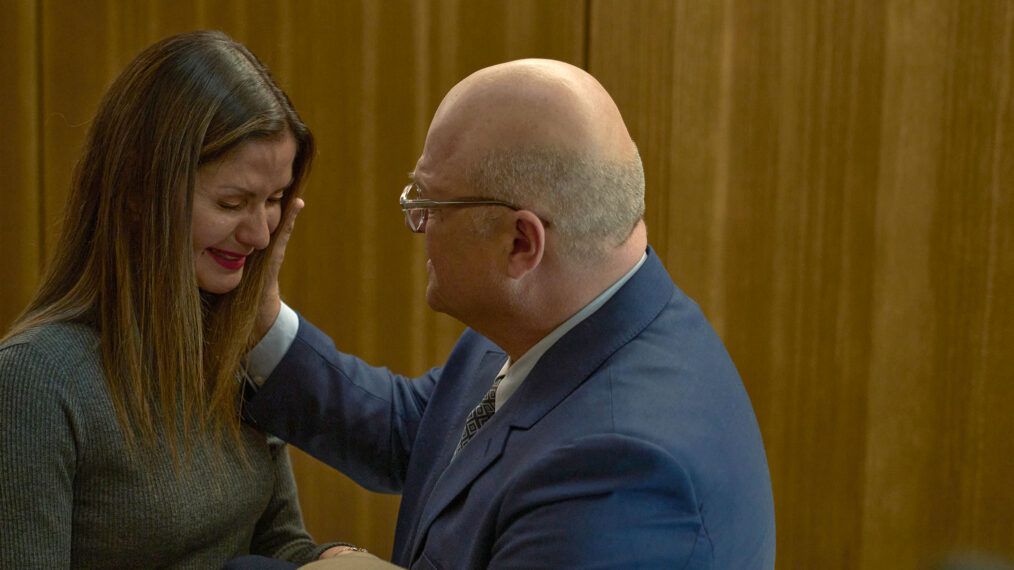 I think the crux of the episode is the line at the very end, when Jill Hennessy says 'I wish you'd done it.' It was a line that I actually omitted initially from the cut. It was always in the script. But I screened it for the crew, and 20 people came up to me and they said, 'Wow, I loved it, but what happened to the last line?' So it's just a challenging line. I think it elevates the episode and gets to the point of it all, what would any of us do? In hindsight, it's one thing to imagine, how do you predict something that you're not certain will happen? Especially when it comes to your own child. [Scott] is a neurosurgeon. It may be a little bit too on the nose, but the metaphor is clear that we never know what's going on inside other people's brains, and here's a guy who cuts into people's brains and takes out tumors and helps them. A guy who has spent a life fixing people and now has to make this choice of what's the least bad decision.
Parents have been forced to face their involvement in the numerous mass shootings that have occurred over the years, particularly when it comes to allowing their kids access to firearms. Parents have been forced to face their involvement in the numerous mass shootings that have occurred over the years, particularly when it comes to allowing their kids access to firearms.
he continued, Trauma is very good for drama, in a way, and as a storyteller, you get to process that fictionally. So you get to take that real truth and process it adjacent to actual events. I think the writers are getting a chance to dramatize some of the questions that we're all asking ourselves at this particular time in 2023. These are stories that really probably could only have been told, for a variety of reasons, today. I think they're universal, and they're very human, but at the same time, some of the subjects whether it's race or gender or even social media plays a big part in three of the stories. Everything's happening and changing so quickly that this was a chance to take these bite-sized fables and work through, hopefully compellingly and in tandem, some of those things that are haunting all of us.
Despite the fact that each episode of "Accused" takes place in a new location and features a different case, and that the show's directors change every week, the show always manages to appear the same; it has a competent but not very stylish aesthetic of a crime procedural from the 1990s. The concept of recounting each narrative from the defendant's perspective is an interesting change of pace from the typical cop, lawyer, and detective genre fare, but the way the flashbacks play out pretty much seals the case. The purpose of "Accused" is to put the audience in the position of the accused and have them consider their own actions in similar circumstances, but the questions are too easily answered.