Would you like to know when Dynasty season 5 episode 15 will air on The CW after watching the historic 100th episode? The CW's tv series based on the 1980s prime-time soap opera of the same name returns with a new on Friday, June 24, 2022, at 8 p.m on The CW. 
In episode 14, both the main and supporting characters attended Alexis' wedding with different goals in mind. Everyone was engaged in their own plans and pranks amid the festive enthusiasm. With Samir, the father of Dex, Alexis made an effort to repair her tarnished image. While engaged in business discussions, Fallon, the maid of honor, is also working tirelessly to find the ideal surrogate. While Sam, Blake, and Cristal collaborate to identify any potential adversaries among the wedding attendees. Adam's attempts to break up their relationship are foiled when Kirby and Amanda make their relationship public. The episode comes to a successful conclusion with Alexis' wedding, despite all the commotion. Before the credits start to roll, Blake's brother Ben crashes the wedding, giving us one last major seismic upheaval.
So, what is the network's goal here? Dynasty has been canceled, along with a slew of other CW series. The transition to Warner Bros. Discovery as the new parent company is one of the reasons for the current wave of consolidation. we'll have to wait and see if we get a good series conclusion.   If you enjoy this show and are looking forward to the next episode  www.tvacute.com brings you a promo of Dynasty Season 5 Episode 15.
Dynasty Season 5 Episode 15 Spoilers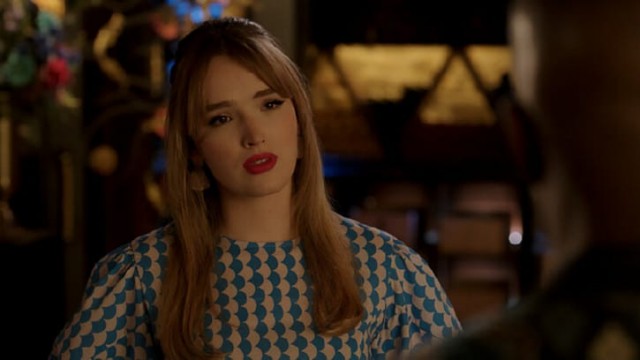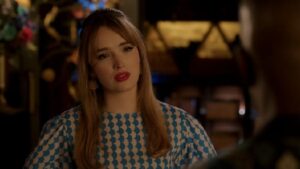 "Ben" is the title of the fifteenth episode of Season 5 of Dynasty. According to the synopsis, When Blake's younger brother Benjamin Carrington makes his way back the Carrington family is thrown into turmoil.  In episode 3 climax, Blake's bitter brother Ben appears. What total mayhem will break out, and what exciting dynamics does its arrival involve? Sam makes the decision to host an event and enlists Culhane and Kirby's assistance in doing so.
Dynasty Episode 515 Synopsis:  Chaos erupts for the Carringtons when Blake's brother comes back into the picture. Sam decides to throw an event and enlists the help of Culhane and Kirby.
According to TVLine that Charisma Carpenter will appear as a guest star on an upcoming episode of The CW's Dynasty. She'll play Heather, Fallon's old babysitter who reappears unexpectedly and throws a major bombshell on the Carringtons. She'll be featured in Episode 17. We know this is the final season, and there will be a series finale, but we're hoping for some fun along the way.
Where to watch Dynasty Season 5 Episode 15?
Dynasty Season 5 Episode 15 will air on Friday, June 24, 2022, at 8 p.m. (ET/PT) (7 pm CT) about 45 minutes long on The CW.  You can also watch it on the official website of The CW as well as a live stream on YouTube TV, Direct tv, Amazon Prime, iTunes, and FuboTV. Season 4 of Dynasty streamed on Netflix on Friday, October 22, 2021. It will be accessible on Netflix in the UK when the season concludes, along with the previous four seasons. Naturally, since this is a post-US release, be mindful of spoilers on social media!
Dynasty Season 5 Episode 15 Cast
Main Cast
Elizabeth Gillies as Fallon Carrington
Sam Adegoke as Jeff Colby
Robert Christopher Riley as Michael Culhane
Grant Show as Blake Carrington
Rafael de la Fuente as Sammy Jo
Maddison Brown as Kirby Anders
Sam Underwood as Adam Carrington
Michael Michele as Dominique Deveraux
Daniella Alonso as Cristal Jennings
Adam Huber as Liam
Elaine Hendrix as Alexis Carrington
Eliza Bennett as Amanda Carrington
How many episodes will there be in Dynasty Season 5?
There will be 22 episodes in Season 5 of Dynasty, thus there will be 19 more episodes following this one. As we follow the aftermath of Fallon's shooting and Blake's Senate run, expect the plot to continue to grow and ramp up with more drama and manipulation.