The fourth episode of the celebrity guessing game Claim to Fame Season 2 had a startling turn of events that left all the house guests in astonishment and unable to predict the outcome. Hugo and Cole were finally placed in the bottom two as Cole served as the guesser.
When most players expected him to send Karsyn home, Cole shocked everyone by correctly guessing Shayne's famous family member and removing her from the game. The selection was seen as a betrayal by some of the other contestants. The episode illustrated the game's unpredictable nature and made viewers hungry to find out what the next turn will be.
Claim to Fame Season 2: Who Is Related to JR?
Cole's Clues, the second season of Claim to Fame
Cole just dropped the knowledge of his father in the first week as a hint. Cole immediately recognized the big Swiss cheese slice that served as a statue during the Feeling Famous challenge as a hint to his relative in the fourth episode of the celebrity guessing game. Monay acknowledged that she had misgivings about Cole and removed a diary and a piano from the mystery wall in hopes of getting a clue as to who Cole's famous relative might be.
In the last episode, Shayne and Monay had spent considerable time piecing together hints about Cole's identity. They noticed a piano on the clue wall and believed Cole is related to a famous artist. Alicia Keys is mentioned as a potential relation to Cole's well-known ancestor, though this is not confirmed.
The other players had some doubts about Cole because of the way he strategically handled the game. He faced the possibility of being exterminated, but he made a choice that kept him alive.
Cole's current challenge is regaining the confidence of his neighbors. The episode's trailers indicate that more cues would be placed on the wall, maybe revealing more about his true identity.
Claim to Fame Season 2: Who is Cole?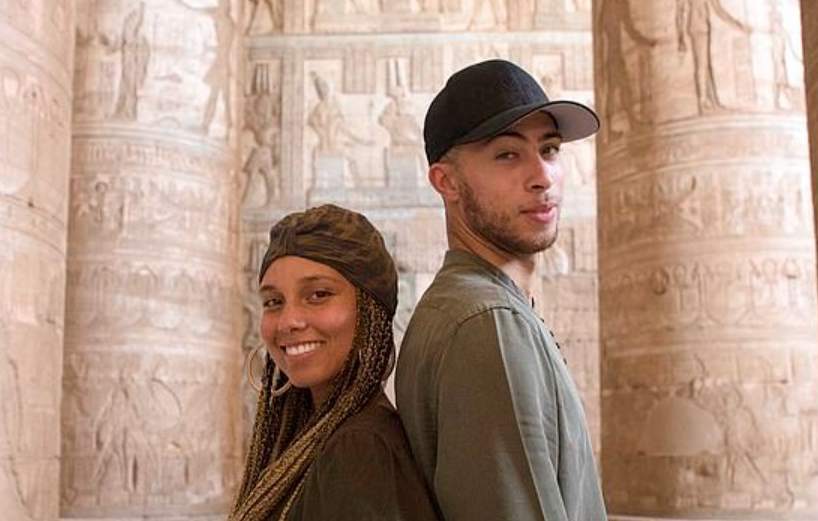 Who is Cole from Season 2 of Claim to Fame? After some research, we discovered that Cole is linked to Alicia Keys, an American singer-songwriter who has won a Grammy.
Cole Cook, a 32-year-old male, gained notoriety after it was found that they were sharing a meal at The Spotted Pig in New York City in 2019. Cole Cook has been positively confirmed as the half-brother of Grammy-winning musician Alicia Keys since they have the same father, Craig Cook. Alicia Keys' birth name is Alicia Augello Cook.
Cole Cook received a bachelor's degree in theater studies from Central Washington University. He regularly collaborates with Swizz Beatz, Alicia Keys' husband, with whom he co-founded the design studio Timeless Eye.
Alicia Keys was born in 1981 to Terria Joseph and Craig Cook, despite her parents divorcing when she was only two years old. Cole Cook is the son of Craig Cook and Susan Cook, who was his ex-girlfriend.