The relationship between Jay Halstead (Jesse Lee Soffer) and Hailey Upton (Tracy Spiridakos) is the quintessential sluggish romance in the police procedural action-drama Chicago P.D. Four seasons after they initially met, the couple on Chicago P.D.'s shared their first kiss. When Jay learned he had broken the law once more and stabbed a man in the process, he made the decision to quit Intelligence. he told Hailey that he had joined an Army squad and that they were sending him to Bolivia for eight weeks in season 10 episode 3. This article explores the growth of their relationship or leading to divorce. Will Hailey and Jay's chapter come to an end? You have come to the right place at tvacute.com to get answers to all these.
Chicago PD Season 10 Episode 12 Recap: Hailey meets Sean
Chicago PD Season 10 Episode 12; Halstead Updates! 
Upton and Halstead's Love Story
Hailey is first presented to Halstead and the other members of the Intelligence Unit. he was still partnered with Erin Lindsay at the time, and this is the first time she and Halstead had worked together. The two grew closer after Lindsay left the program and Hailey took over as Halstead's partner in Intelligence, but they avoided making their connection sexual. The two's friendship gradually extends beyond their police profession. In Season 6, Hailey dates Ruzek, although it doesn't really end her friendship with Halstead. By the end of Season 7, it is obvious that Hailey and Halstead have the potential to develop a love relationship. When she is given the assignment to travel to New York to work with the FBI t. they miss one another.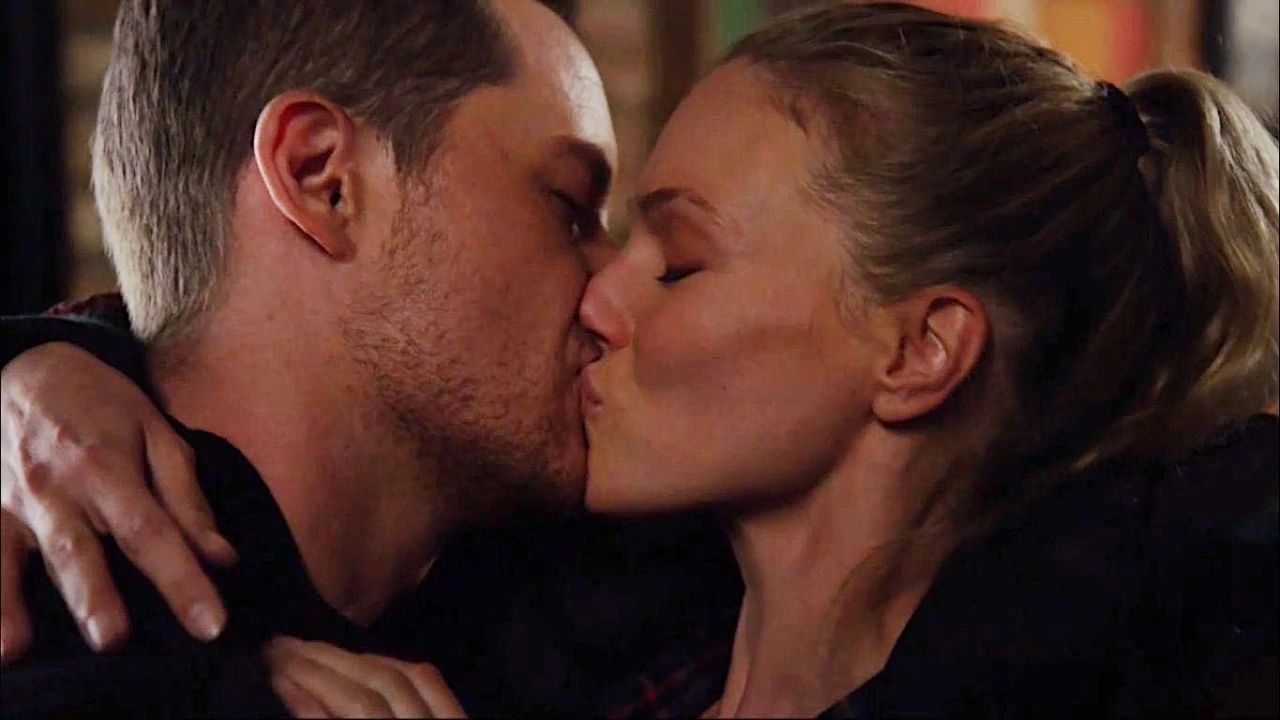 In Season 8 the third episode, Halstead and Hailey finally share their first kiss after four seasons. As their romance develops, Voight learns of their relationship. By the season finale, horrified by the inadvertent murder of the suspect in Kim Burgess' kidnapping, Hailey proposes to Halstead. He has agreed to Hailey's unexpected proposal and has subsequently asked her to marry him. finally, the two really accomplish just that, eloping with a covert courthouse wedding.
Will Hailey and Jay's chapter come to an end?
Unfortunately, In season 10 Soffer's departure from the show meant that we won't be able to watch the duo on our televisions any longer, which disappointed Upstead fans everywhere. Halstead left the Intelligence Unit and left Chicago after growing dissatisfied with the growing gray areas in his policing, which meant he also left Hailey. The detective joined the Bolivian army to fight drug traffickers. Hailey struggles to overcome this heartbreak.  In Chicago PD Season 10 Episode 12, Upton finally gave in to sobbing over Halstead's decision to leave town, especially after finding out that he would be extending his tour in Bolivia. Up until this point, Hailey has not shown how devastated she is by the separation from her husband. Instead, she has only been able to think about it. Star Tracy Spiridakos discusses life without Halstead in a recent interview with Variety. Also hinted that she will take off her wedding ring.
"I think she's going through the motions and she's getting up, going to work and getting up, going to work, but there's a lot of inner turmoil happening," she tells. "This ultimately will change her in some way, which I'm interested to see how. We're still in the change. She finds out that he's extended his stay and has that breakdown moment of having this hope and then all of a sudden, that's gone. It's the first time we see her break down since he's left, since their goodbye. I think there's gonna be some changes for her over the next little while."
Spiridakos is aware that "eventually" Hailey will stop wearing her wedding ring, which will mark the end of that chapter in her life. "She still considers herself still married," she says. "I think her taking it off, I'm sure there will be a moment that will come. I assume that's coming. I'm interested to see what that will be like. Is that a goodbye? Is that self-preservation? … I'd like to explore is what that feels like to have been in such a raw place and she's not overly open anyway. I feel that she probably will just shut that door for a long time."
In spite of the fact that she is going through a number of "changes" in her personal life, Hailey is giving her complete attention to her job. Her work relationship, though, is growing with Voight (Jason Beghe), who also lost his right-hand man at work when Halstead left. She had been working on the Sean O'Neal (Jefferson White of Yellowstone) case for some time. When she finally learned that Shawn was part of a human trafficking ring, she arrested him during the midseason (10) finale. "I do think she is becoming a better cop. I feel like that is her trajectory," she says. "On a personal level, I can imagine that there's gonna be a part of her that shuts down emotionally. As far as a relationship and even getting close to people, I can see her being somebody that will keep people at a distance while she's going through what she's going through."