Many fans were left wondering who died in Call the Midwife as the shocking cliff-hanger ending of episode 7 left things looking terribly bad. Is Sister Julienne die and Is Dr. Turner Die in Call the Midwife Season 11 Finale? It was revealed that two characters, Lionel Corbett and Dorothy Carnie, tragically died in the train accident that no one saw coming. But, in Call the Midwife, who died, who Survived. We unveil all of season 11 episode 8's heart-stopping events…
Fans were scared after the Call the Midwife train tragedy, which left the fates of several beloved characters unknown. Lionel (Marc Elliot) was the train driver who became unresponsive after a sudden illness at the wheel, causing the train to crash when it arrived at Poplar. While many viewers expected Lionel to be numbered among the dead due to the severe injuries he incurred, things took an even more emotional turn when Lionel was discovered to be key to an episode subplot.
Call the Midwife Season 11 Episode 8 Recap
In the Call the Midwife finale Recap, A woman named Edina give birth and it was then revealed that she was Mrs. Lionel Corbett. The midwives informed her that her husband would never see their kid and that she was now a widow after she gave birth to her son. In the midst of her grief, Edina learned that Lionel had died of a brain tumor, providing her with some solace in knowing that the collision was not caused by his irresponsibility. Dorothy Carnie (Stephanie Jacob), who was serving tea to passengers on the train, was the other character who died in Call the Midwife. Despite Sister Julienne's (Jenny Agutter) and Dr. Turner's (Stephen McGann) best efforts, the injuries she incurred during the crash were too serious.
Who Survived in Call the Midwife Season 11 Finale?
Despite fears that two of the longest-serving and most loved Call the Midwife cast members would be leaving, Sister Julienne and Dr. Turner thankfully survived. This means we can expect even more outstanding performances from Jenny Agutter and Stephen McGann, but things weren't looking bright for their characters heading into the finale. The couple had been on the train back from a conference with Nurse Nancy Corrigan when it crashed, and the final shots of episode 7 didn't give them much hope, with the Sister unresponsive and Dr. Turner hardly moving.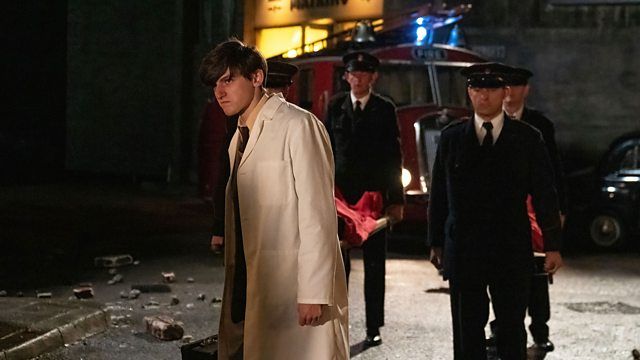 However, once trainee doctor Timothy Turner arrived to assist as a medic in the Call the Midwife finale, both were eventually rescued off the train and brought off for urgent treatment. Timothy spotted his father and sister Julienne just in time while navigating the wreckage, assuming Julienne was having a heart attack. After a week of restless waiting, fans could finally breathe a sigh of relief, knowing that both fan favorites had survived. Dr. Turner and Sister Julienne will not be returning to work. As they recover from their injuries, which include his concussion and her broken ribs, as well as her advanced condition of shock, which Timothy mistook for a heart attack.