Lou Diamond Phillips Directed Bull Season 6 Episode 17 which was released on 14 April 2022. Rafael Ramirez played by Adam Irigoyen was a teetotaler. He used to be a jockey. Rafael was fired from that job because he was inebriated on the job and the horse's owner didn't want him to damage the horse, but he didn't stop there. After he was dismissed, he continued to drink. Late at night, he went to the stables. He claims he spotted it on fire and burned his hands while attempting to open the doors to save his old horse. He also claims he was unaware that anyone was inside. He didn't even light the fire. Rafael told Izzy everything because she was his previous mentor and he knew she'd believe him, so Izzy enlisted her husband's help. She got Bull interested.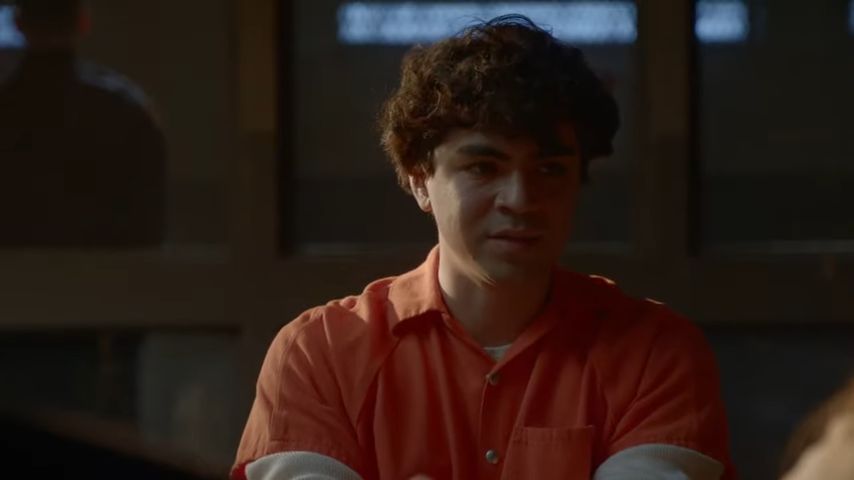 TAC was the firm Izzy wanted to engage to represent Rafael. She trusts him when he says he is innocent. She even believed the narrative of how he was discovered passed out in his car after panicking and attempting to drive while inebriated. However, the man was discovered near the crime scene. He has a reason for acting this way because he was dismissed the day before. He would have been unaware that the horse trainer was remaining with the horse since the owner had seen that Bold Spirit was missing Rafael and wanted to cheer him up.
Lauren was in the facility for that reason. She was invited to spend the night with the horse. She perished in the blaze. Together with the horse. Rafael was the sole person in the area. Rafael had a guilty expression on his face. Bull, too, believed he was guilty. He had no desire to take on this matter. His options were limited because he was hired by his wife, and he couldn't persuade her to let this one go. Izzy had faith in Rafael. Bull was therefore obliged to believe in himself as well.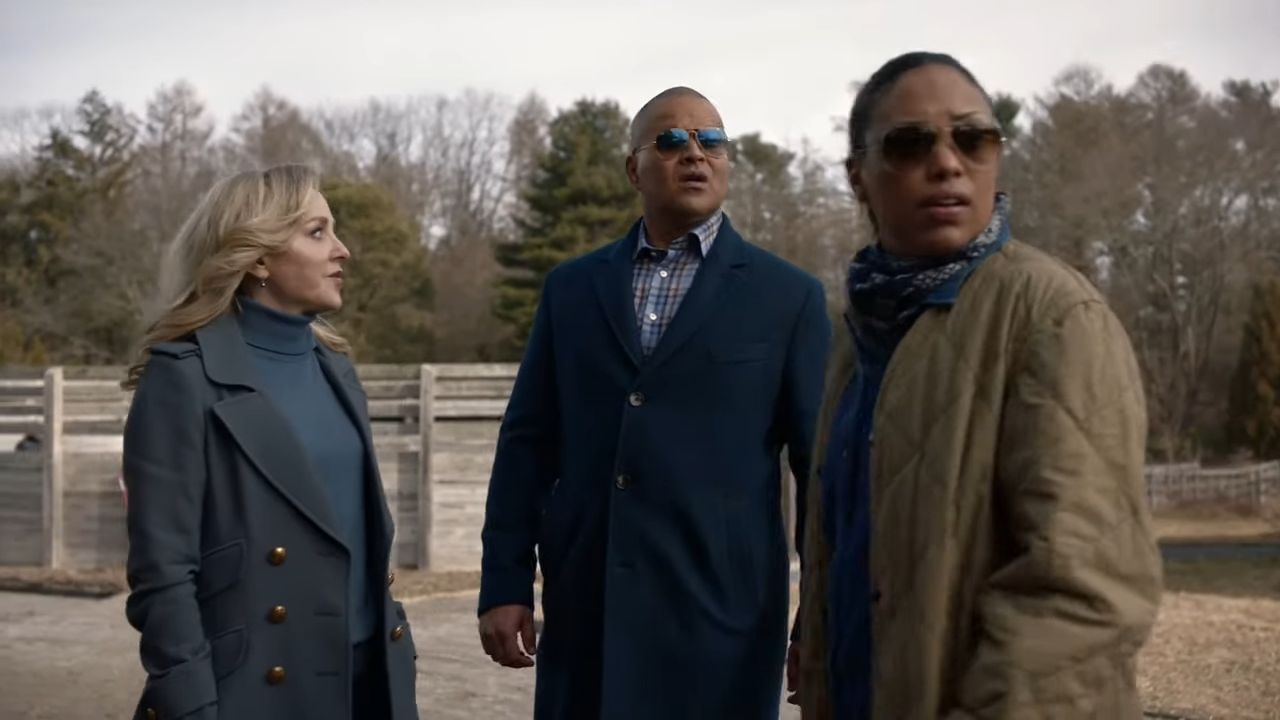 Bull and his crew investigated Rafael's case and visited the barn where the fire had occurred. There were tyre tracks leading to the enormous mansion, it turned out. To the barn, no way. Rafael claims he was inebriated and decided that begging for his job would suffice. In theory, he was on his way to the big home. In that sense, his tale holds up, and he may be speaking the truth about the rest of it. Rafael was thought to be innocent by the squad. In his opening remarks, they had Chunk make a persuasive case that the fire was an accident that might have occurred to anyone. That, however, was a falsehood. The fire service discovered that an accelerator had been utilised in the blaze. The fire wasn't started by chance. It had been set on fire. Because the fire was started using acetone, the police obtained a search warrant for Rafael's storage locker. They didn't discover the acetone, but they did uncover traces of it, which could indicate that it was stored there until recently moved, making Rafael appear even more guilty. It didn't help that the judge (James Healy Jr.) was on their side.
Tomorrow night #bullcbs @BullCBS 10pm est/ 9 cst Thank you @ortcasting @STWTALENT @ChrisRoeMgmt @CBS @M_Weatherly @ericstoltz @LouDPhillips @CBSTelevision Chris Jackson & Paul Attanasio who I can't find on twitter & others I am missing Was a great set & wonderful group of people pic.twitter.com/9TdhhMDT7E

— jameshealyjr (@jameshealyjr) April 13, 2022
The judge has a soft spot for animals. He despised it when someone was capable of injuring an animal. Rafael appeared to be quite guilty in this case, and the judge began to despise him. They attempted to change the judge's mind about Rafael. Rafael was called to the stand. They had him speak about his love for horses, but his testimony was thrown out since Rafael was inebriated. When the bull saw Rafael stagger off the stand, he became suspicious. In front of Chunk, he asked Rafael about it, and Rafael tried to deny it, but Bull seized his bottle and smelled it. It turned out to be vodka. On the stand, he had been drinking vodka. It isn't water. As a court officer, Chunk was required to report it. Later, the judge tossed out the entire testimony, putting Rafael in a worse position than before. Rafael had a major issue. His drinking had gotten out of hand. Izzy attempted to communicate with him. Rafael had been sober for four years when his lover dumped him, sending him into a downward spiral. Rafael was merely his own worst enemy.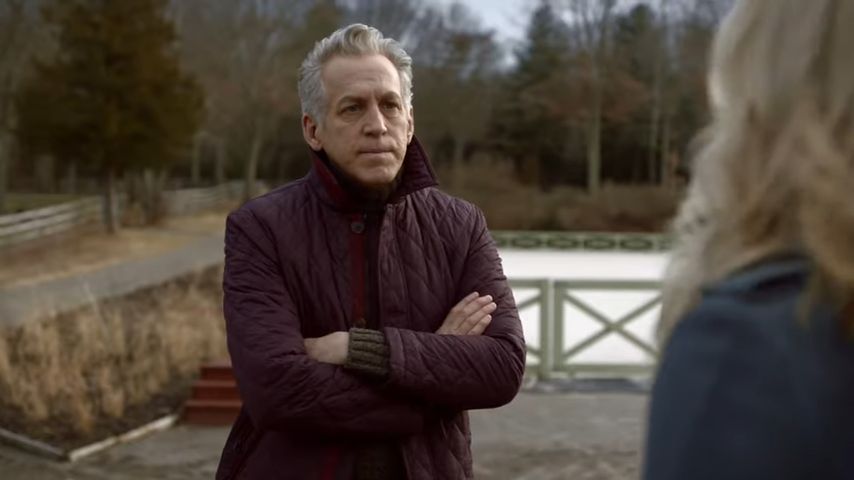 After his testimony was overturned, Chunk pushed even harder to reclaim the jury. He began by calling a witness to testify about how much the other horse owners despised Bold Spirit and her trainer. Several others claimed Lauren was using drugs on Bold Spirit, according to their witness. The horse was checked several times, but no drugs were found in his system. That didn't stop the complaints, though. Wealthy folks were constantly enraged when they didn't win. With the witness he called to the stand, Chunk was able to persuade a couple of jurors to rethink their opinions, and things improved from there.
The crew continued to investigate through other potential candidates. They realised that the horse had never been the cause of the fire. The purpose of the fire was to assassinate Lauren, the trainer. Lauren turned the owner's husband against her. Lauren induced kidney failure in the man's horse. Noah then demanded that Garrett Sinclair (Stephen Spinella) dismiss her, but Sinclair resisted because Lauren had ensured that his horses were winners, prompting Noah to plot his vengeance. To put the horse down, he obtained a controlled substance. He then set fire to the building, which was still occupied by Lauren. When the horse was exhumed and tested for the control substance, the cops were able to prove it. As a result, Rafael was released without being charged. Rafael needs to work on his sobriety, but at the very least he is truthful.
Bring it in, #Bull fam. Thanks for spending another episode with us. How great did @LouDPhillips do?? pic.twitter.com/sMJrypSxF5

— Bull (@BullCBS) April 15, 2022