Graham Moore, who is best known for writing the screenplay for The Imitation Game, is director and co-writer of The Outfit. Focus Features distributed the film in the United States on March 18, 2022. The critical response to the film was overwhelmingly good. The film is neat and modest, thanks to Rylance's acting. Leonard Burling (Mark Rylance), a British expatriate and bespoke cutter who is known among the mobsters who frequent his Chicago tailor shop as "English." Leonard is devoted to his craft and appears unconcerned about his shady clients' affairs until his own dark past reveals a secret agenda. The entire film takes place in Leonard's shop, with a cast of personalities occupying the space during a bleak evening.   Richie's father, Roy Boyle (Simon Russell Beale), is the leader of the Boyle crime family, and Francis (Johnny Flynn) and Richie work for him. After a violent encounter with La Fontaine's (Nikki Amuka-Bird) rival group, the two seek safety in Leonard's shop. While Leonard is used to two young gangsters, Francis and Richie (Dylan O'Brien) utilising his shop as a drop-off point for criminal correspondence, he is now forced to use his skills in more evil ways. The historically-inspired plot of The Outfit concludes with Leonard burning down the shop, hoping to start over, but it appears that his history will follow him even if he survives. The Outfit is a film containing a number of plot twists and reveals. Here's a rundown of the film's main topics and ending is explained.. This page includes spoilers for the film The Outfit.
Leonard's Motives and Planned Explained
The title of The Outfit refers to two of Leonard's creations: the grey suit he's been working on, which is revealed to be a suit he's made for himself to wear into his new life, and the letters he's written purporting to be on behalf of "The Outfit," an Al Capone-founded crime syndicate. From the start, Leonard's structuring of the correspondence suggests that he intended to deceive and derail his wicked consumers. Leonard has every reason to bring down the Boyle group, having relocated to Chicago in search of a fresh start away from the organised criminal evil that claimed the lives of his wife and daughter. Leonard has a lot of motivation to deceive them, thanks to his problematic past and getting accidentally embroiled in the Boyle crew's operations.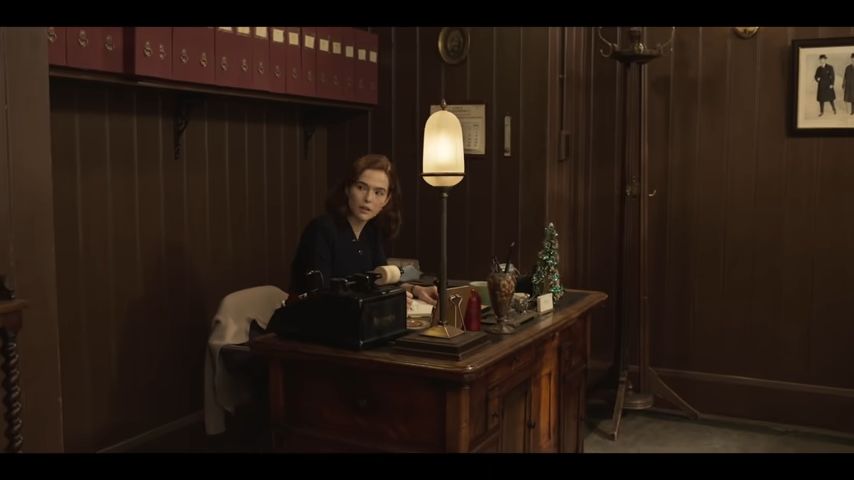 However, Leonard appears to improvise his plan as events unfold throughout the film. Leonard's plan is always changing, much like the unfinished suit he keeps returning to. Despite his hostility to organised crime, Leonard's letters are more directly in response to his knowledge that Leonard's shop clerk Mable (Zoey Deutch) is the rat in the organisation, using a friendship with Richie to alert the FBI of the crew's activities. Leonard's motivations revolve around Mable: he devises a scheme to assist her, and his failed confession to Richie is regarded as hilarious, but it may be a genuine attempt to be considered the informant rather than Mable . He unknowingly aids Leonard in dismantling the entire Boyle crew at the end of The Outfit, and his daring decision not to reveal Francis' betrayal to a sceptical Roy seems to suggest this was his final goal. Leonard's strategy is clearly abounding with loose strands, even in its full presentation.
Why Does Leonard Tell Francis About His Past?
In an appeal to the vindictive Francis, Leonard recounts the truth about his background, exposing the tattoos that have been hidden behind his sleeves throughout the film. Leonard confesses that the fire that murdered his family was set by the criminal organization for which he had previously served as a merciless enforcer. Leonard became disillusioned by a particular order and chose to abandon the criminal life in favour of pursuing a trade. His tattoos are a lasting reminder of his past, demonstrating that he is no longer trying to fool Francis, but rather appealing to his humanity–while also flashing as warning flags, warning Francis that he is more than meets the eye.
Francis goes towards Leonard with his knife, unmoved by his pleading. Leonard, as well as Leonard's attempt to flee the criminal underworld and his suggestion that Francis do the same. But, in the end, The Outfit finds Leonard back where he began: implicated in the mob's violence, with the utensil of his trade now serving as a weapon of his crime. Leonard kneels over Francis as he dies, ready to cruelly knife him a second time. Leonard appears to be inescapably violent at this point, and his prior self is genuinely there once more.
A Cutter, Not A Tailor, Requested By Leonard
Leonard's adamant insistence on using the proper term for his career reflects his desire to distance himself from his time in organised crime. Tailoring, he continues, entails changing garments, which in many situations is straightforward. He, on the other hand, has spent a significant amount of time training to be a cutter, able to build tailored outfits out of material. Leonard wants to be recognised for the time and effort it takes to learn and practise his craft. His job isn't just a diversion or a diversion from his history; it's his passion and pride.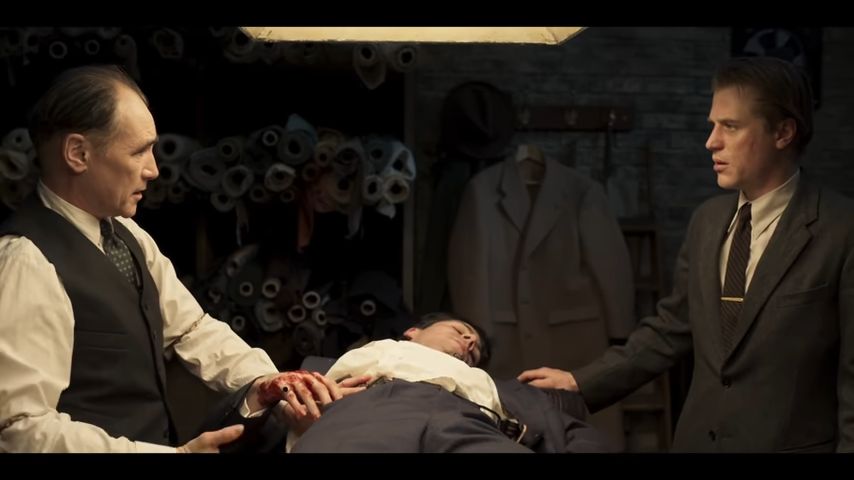 Despite Leonard's commitment to his profession, The Outfit implies that his history is unavoidable. Leonard replaces the stained sleeve and starts again after realising his project has been wrecked by some of Richie's blood getting onto the jacket sleeve . However, as Leonard is putting on his new suit and getting set to start his new life, Francis' misfire hits him in the sleeve. Leonard's modifications seem to be in vain, and his suit — a work of his art – is frequently wrecked by acts of violence. The snipping of fabric scissors is even employed to raise the tension during unpleasant periods in The Outfit. Even in the docile trade of cutting and tailoring, Leonard manages to escape the mob, but the horrors of his past continue to mercilessly materialise.
Why Does Leonard Burn Down The Shop At The End Of The Outfit?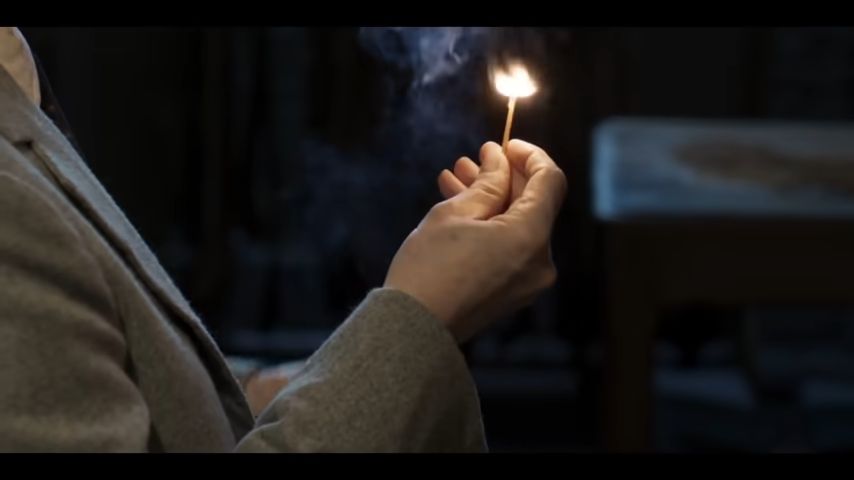 Like Henry Hill's betrayal in Goodfellas, Leonard setting fire to his shop appears to be a conventional act of destroying evidence, but this is discordant with his decision to film the events of the evening and persuade Mable to send the video to her FBI contact. Furthermore, Leonard's acts were practically all provoked during the evening. While he may still be held responsible for Francis' death, he ignites the fire before this occurs, leaving Francis assumed dead on the floor. Leonard eventually burns down the shop in order to rid himself of his sense of belonging and force himself to start over. The burning shop is a reenactment of the fire that prompted his departure to Chicago. After the first fire, Leonard began a new life, and at the conclusion of The Outfit, he creates a second fire to begin a new life.
What Does The Ending Narration Of The Outfit Mean?
After several plot twists, The Outfit comes to a spectacular finish, culminating in an explosive conclusion that explains what it all means. Leonard's explanation of the suit-making process is included prominently at the beginning and end of The Outfit, which has gotten positive reviews. While this narration is later revealed to be the audio of Leonard's decoy cassette, it serves as a fitting reflection on Leonard's following steps at the conclusion of the film. "It's not flawless, you have to make your peace with that," Leonard says of the difficulty of the last phases of producing a suit. How? So you sit down at your board, put out your tools, and start over." Leonard's acceptance of moving on, reconciliation with an imperfect sense of justice, and finally enduring dedication to his profession are all depicted in the narration.