There was a title card homage to Julia Clark Downs at the conclusion of Better Call Saul Season 6 Episode 9 titled Fun and Games. but Who is she?
What we can reveal is that Downs was a real-life character in the Albuquerque, New Mexico, setting of the popular AMC series. At one point in her career, she served both for herself and for the District Attorney's Office. She served as a consultant for the AMC drama series, a role that was quite valuable to them. Making the law seem as real as possible even with regard to the state of New Mexico is one of the series' objectives.
On October 5, 2021, Julia Clark Downs, 43, died in Taos, New Mexico after being hit by another vehicle at a high rate of speed. She was a mother, daughter, sister, and dear friend to many. Emilie and Clark Downs welcomed Ms. Downs into the world on May 25, 1978, in Evanston, Illinois.
How Did Julia Clark Downs Die?
Better Call Saul Season 6 Episode 9 Recap: It's Saul Goodman's Era [Ending Explained]
We are aware of how close-knit and devoted the Better Call Saul group is to one another. This is a big part of what makes working on the show so special, whether you're on the writing team, crew, or in the cast. Everyone appreciated Julia Clark Downs' contributions, and the tale of tonight's episode in particular the courtroom moment where Kim announced her resignation from the Bar, may have benefited greatly from her expertise.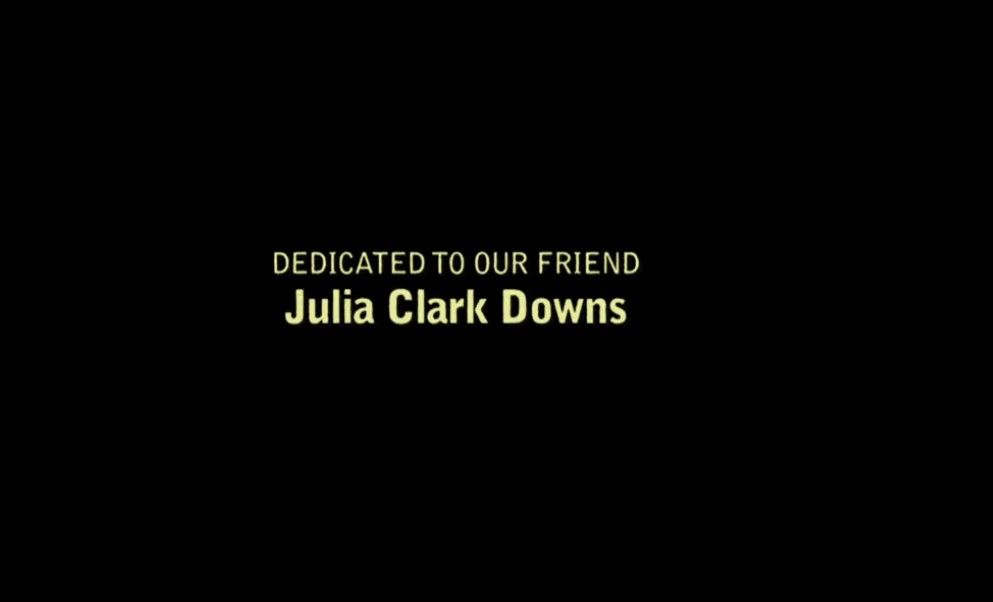 Our hearts are with Julia's family and everyone who admired her during this difficult time. The Better Call Saul team values her much behind the scenes, and we hope that this tribute will help them feel more at ease. Holton Fund, 7303 River Road, Bethesda, MD 20817; or the National Woman's Law Center, 11 Dupont Circle, Washington, DC 20036 are two places where donations can be made in Julia's memory.
Title card A hugely significant component of what shows do to honor someone they care about deeply is to pay tribute to them. They are highlights in all upcoming broadcasts, giving viewers the chance of learning more about them. Better Call Saul Season 6 Episode 9 "Fun and Games", thanks to this card, we not only discover Downs' identity but also how hard she worked hard to make the show seem as genuine as possible. In the days, months, and years to follow, the work itself and her memory will both endure.