An Analysis of "Better Call Saul" Season 6 Episode 12, Which Lays the Foundation for the Demise of Saul and Kim.
The penultimate Better Call Saul episode teased a terrible finish for Jimmy McGill (Bob Odenkirk) and Kim Wexler (Rhea Seehorn). "Waterworks" featured Saul's post-Breaking Bad avatar Gene Takovic and Kim as they made decisions that could spell their demise in the finale. Here's what happened in Vince Gilligan's penultimate episode as director and why Saul and Kim could die. How "Better Call Saul" Season 6 Episode 12 Sets Up Saul and Kim's Downfall.
In Better Call Saul" Season 6 Episode 12, recounts the parallel stories of Saul and Kim, with Kim's decisions being influenced by her discussion with her ex-husband after he called her on a payphone. When Kim inquires as to why he hasn't turned himself into the authorities, Saul responds that they did nothing wrong to merit such a response. Kim obviously has a different perspective because she eventually decides to go back to Albuquerque and come clean. Kim makes an affidavit detailing all she and Jimmy did to obstruct Howard Hamlin played by Patrick Fabian and also how their activities caused his murder at the hands of Lalo Salamanca in an effort to atone for her wrongdoings played by Tony Dalton.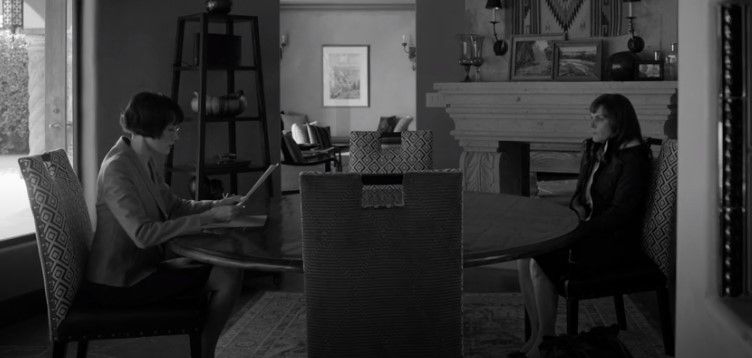 Even though she doesn't know whereabouts Howard's body is, she even confesses that the crime was covered up and made to appear like a suicide. She tells Howard's widow Cheryl played by Sandrine Holt about this so that she can finally learn the truth. Kim is criticized by Cheryl for what she and Jimmy did to damage Howard's image before his passing, and she is warned that she may face legal action and jail time for what they did. Kim claims that this is true but that she might not be put on trial because there is only her confession and no physical proof or other witnesses linking her to Howard's killing. Even still, Kim might still suffer a terrible outcome as Cheryl noted; for what she and Jimmy did, Kim very well may end up in jail.
This brings up Jimmy, often known as Saul or Gene. The former attorney is in a difficult situation, and he is primarily to blame for how events have transpired. When his accomplices decided not to target a man with cancer, Gene couldn't let well enough alone after starting a lengthy con to obtain the private information of various businesspeople. Gene decides to handle things his way, so he enters the man's house while he is unconscious and steals both the man's information and numerous of his possessions. When the victim briefly awakens, Gene almost gets caught, but it was cab driver Jeff's played by Pat Healy response to seeing police waiting for Gene behind him that sealed the deal. When Jeff panicked and attempted to flee, the cops were actually simply taking a break to eat tacos. Instead of being involved in a high-speed rush, the character smashes into a near automobile and gets apprehended.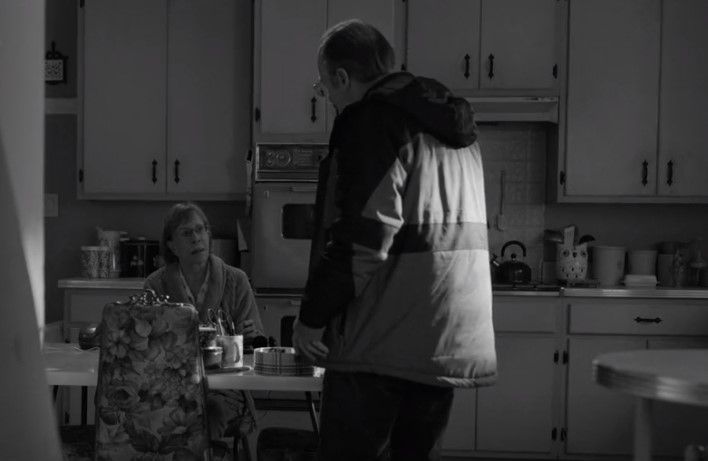 The con artist tells his mom Marion played by Carol Burnett what occurred and asks for his assistance in getting Jeff released from detention. However, when the conman mentions that he wants to help Jeff, Marion is reminded of something from the past and begins to hunt up any con artists from Albuquerque. Marion makes the revelation that Gene is indeed Saul Goodman. Though he tries to discourage her from doing so, Marion does call for assistance via her Life Alert button when Saul arrives to take her home from her house so that he can help Jeff. Given that he is a wanted man, Saul has no alternative but to flee for his life, and the episode finishes with him departing Marion's house.
I feel sad for Saul. Jimmy did, in fact, turn to a life of crime, but this was only due to the fact that the world refused to let him live a law-abiding life. Chuck McGill's death was the main cause of Jimmy's decline, but Kim's betrayal was the final straw. Should he be jailed? Probably. As already said, Saul is a terrible man, but Jimmy was truly a good man who needed a strong moral example to lead him back to his senses. Jimmy was too heavy for Chuck, Howard, and Kim to carry on their shoulders, and they all broke under his weight. we anticipate Kim will try to repair the issue by becoming Jimmy's rock, or the person she should have been from the beginning. There is only one episode remaining, so it doesn't seem probable that Saul will get away with anything this time. If he goes to jail, he will undoubtedly require a very capable attorney; and it's damn bad he can't just "call Saul."
Don't miss Better Call Saul Season 6 Episode 13 (series finale) will air on Aug 15, 2022, and will be the regular hour of 9/8c on the AMC network.