"Better Call Saul" is both a prequel to "Breaking Bad" and a spin-off of that show. It was created by Vince Gilligan and Peter Gould, and it tells the story of how the seemingly mild-mannered Jimmy McGill (Bob Odenkirk) becomes Saul Goodman, the sleazy lawyer for the criminals in "Breaking Bad." In addition, the series shows what happens to Jimmy/Saul in the years after the events of Breaking Bad. Jimmy, now living in Omaha, Nebraska as Gene Takavic, the manager of a Cinnabon store, has been exiled for a significant amount of time from his former home in Albuquerque, New Mexico. He leads a wretched existence there. As the season of "Better Call Saul" draws to a close, the events of that show's storyline begin to collide with those of "Breaking Bad." As a result, one of the most pressing issues that arise is what will become of the show's primary protagonist, Saul Goodman. Everything that you need to know about it is included in the following.
Better Call Saul Season 6: Will Saul Goodman Die?
Up until a certain point, Saul Goodman's life was very similar to that of Walter White played by Bryan Cranston, the main character of "Breaking Bad." Jimmy's slow change into Saul Goodman is another indication of breaking bad. As the story moves on, he gives in to his alter ego, which is driven both by his circumstances and the requirements of the situation. Kim Wexler, played by Rhea Seehorn, travels back to Albuquerque in the second-to-last episode of the series, which is named "Waterworks," in order to sign the divorce papers. she learns more about what Jimmy has become. A shocking fact is also shown in this episode. Kim runs into Jesse Pinkman played by Aaron Paul when she is forced to seek shelter from the severe rain outside of Saul's office.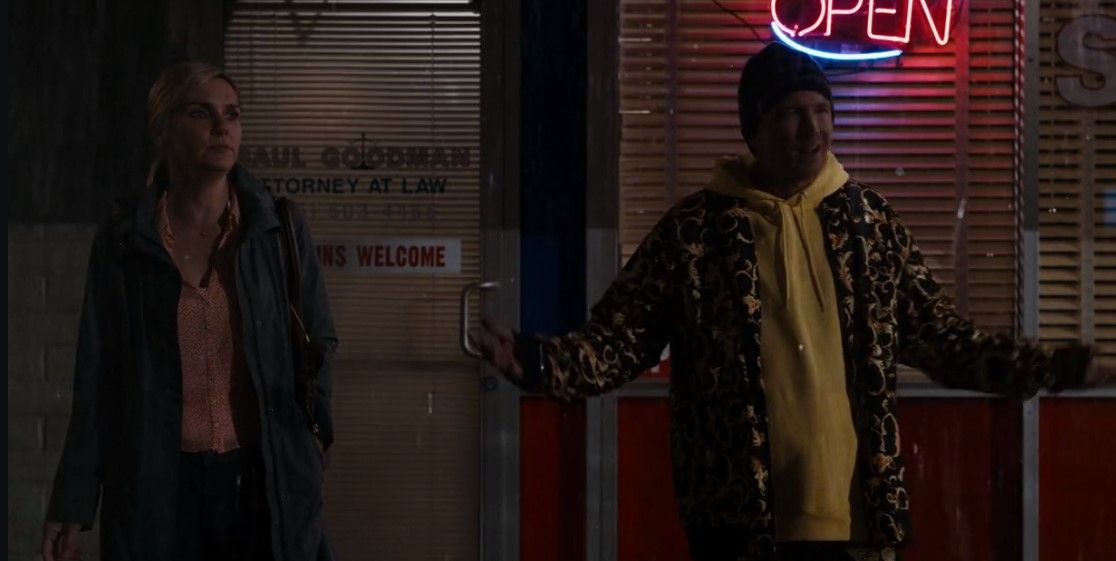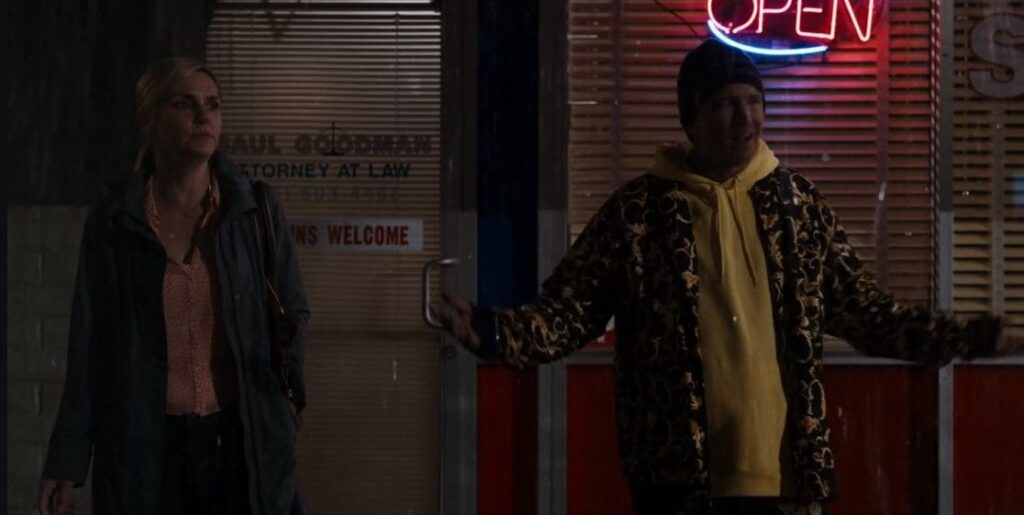 It has come to our attention that Jesse is familiar with Kim from a previous time. She did help one of his companions, who had stolen a statue of Jesus from a nativity scene after they had committed the crime. Jesse is currently in Saul's office with Emilio Koyama, Jesse's first partner in the meth business. Walt and Jesse destroyed the body of Emilio Koyama with hydrofluoric acid in the first season of 'Breaking Bad.' Jesse is presently at Saul's office with Emilio Koyama. As a result of Kim's response to Jesse's question about whether or not Saul is a good lawyer Kim adds Saul was a skilled lawyer when she knew him, giving Jesse a positive impression of him. we even say that she has nothing to do with Saul's fall.
It would appear that the last episode of "Better Call Saul" would not provide even a sliver of the happiness that viewers of the program had hoped to see Saul achieve by the end of the series. What we are currently moving towards will almost certainly result in Saul Goodman's complete and utter demise. It remains to be seen if it will entail the death of the character played by Odenkirk, but there is no denying that it is a possibility that should not be discounted. Gene is forced to become Saul again when he is recognized by Jeff, a local taxi driver who saw his advertisements after he had spent years hiding away in Omaha and ignoring those cravings to commit heinous acts.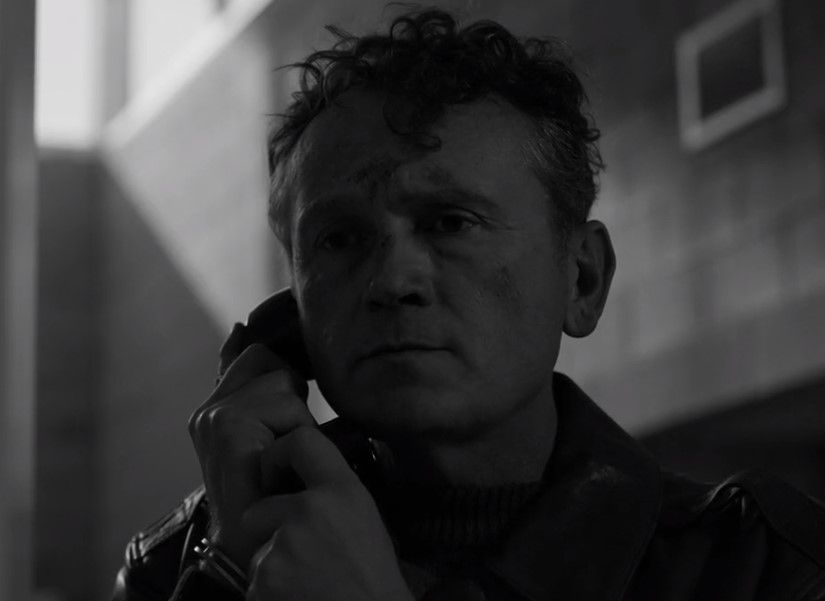 Jeff spotted Gene's commercials. Thereafter, he finds out via Francesca, his former secretary, that all of the money he had hidden away in a number of different places has been stolen. The majority of it has been located by the authorities. This causes Saul to entirely emerge from deep within Gene, and he then begins committing a series of identity thefts on wealthy bankers. Gene is unaware of any of this. In the end, Jeff is apprehended by the authorities, and Marion, Jeff's mother, is the one who unearths Saul's true identity and reveals it to the authorities. As Better Call Saul Season 6 Episode 12 ends comes to a close, Jimmy, Saul, and Gene are once again on the run.
After her violent conversation with Saul over the phone in the half of Better Call Saul Season 6 Episode 12, Kim travels back to Albuquerque in the hopes of making amends. She goes to the courthouse, where she makes an affidavit confessing what she did to Howard Hamelin. After that, she goes to Howard's wife Cheryl's house, where she delivers her a copy of the affidavit that was previously discussed. She also reveals to Cheryl that it is highly unlikely that she will be arrested for the incident because the only witness, Saul, is currently hiding from the authorities. Kim loses it on the drive back to Florida as the weight of the consequences of her actions finally becomes too much for her to bear.
It is possible that Saul will never have the opportunity to replicate this success. He doesn't seem to be repentant, nor does he desire redemption. As his anxiety and desperation continue to grow, he is even displaying aggressive inclinations. Should he be discovered, it is likely that Kim will also be brought up on criminal charges. Saul Goodman is left with a very limited number of choices at this juncture. It doesn't matter which way he goes, his narrative will eventually come to a close for good.
On Monday, August 14, at 9 o'clock Eastern Time, AMC and AMC+ will broadcast the series finale of Better Call Saul.