We're rushing toward a Kugelblitz. The Umbrella Academy, created by Steve Blackman and based on the comic by Gerard Way and Gabriel Bá, returns next week. Season 3 will test the Hargreeves' powers against the Sparrow Academy, seven superpowered children Sir Reginald (Colm Feore) raised in an alternate universe. Before Season 3,  let's review the Umbrella Academy's powers. Covered.
 Luther a.ka. Number One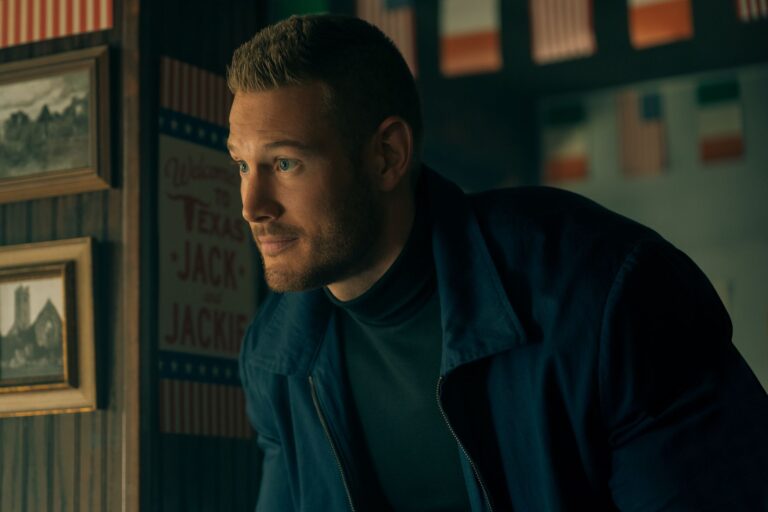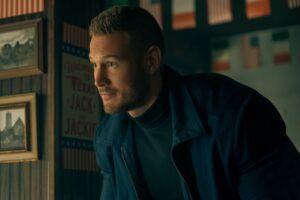 Luther (Tom Hopper) has superhuman strength and durability. Luther survived a chandelier falling on him in Season 1 and a missile to his back in Season 2's alternate timeline premiere. Luther isn't immortal. In Season 1, Reginald dispatched Luther on a solo expedition to stop a biological threat, which left him seriously wounded. To rescue him, Reginald injected Luther with a serum that combined his DNA with an ape. The serum gave Luther an ape-like physique and superstrength. Luther's talents are limited, but his super-strength is useful in hand-to-hand fighting. Luther's superstrength abilities will be tested in Season 3 when he fights Sparrow Academy's Number One Marcus (Justin Cornwell).
 Diego a.ka. Number Two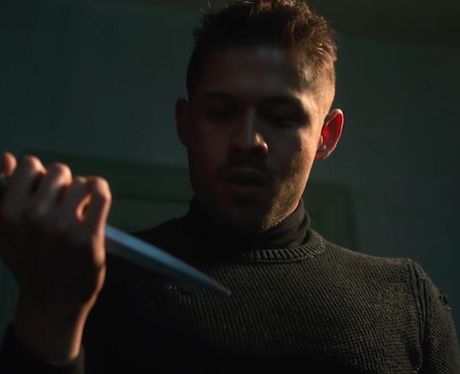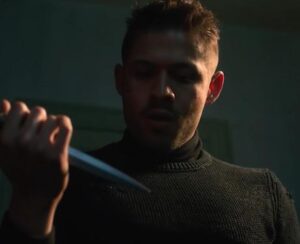 Diego (David Castaeda), The Umbrella Academy's want-to-be a badass vigilante (yet soft himbo), can control the trajectory of any object. Diego is the most acrobatic of the Hargreeves siblings. Season 2 allowed Diego a chance to show off his trajectory talents, especially at Sissy's (Marin Ireland) ranch. Diego stops a volley of bullets midair and throws them aside. We may not have seen Diego's full powers, but here's hoping for more in Season 3.
 Allison a.ka. Number Three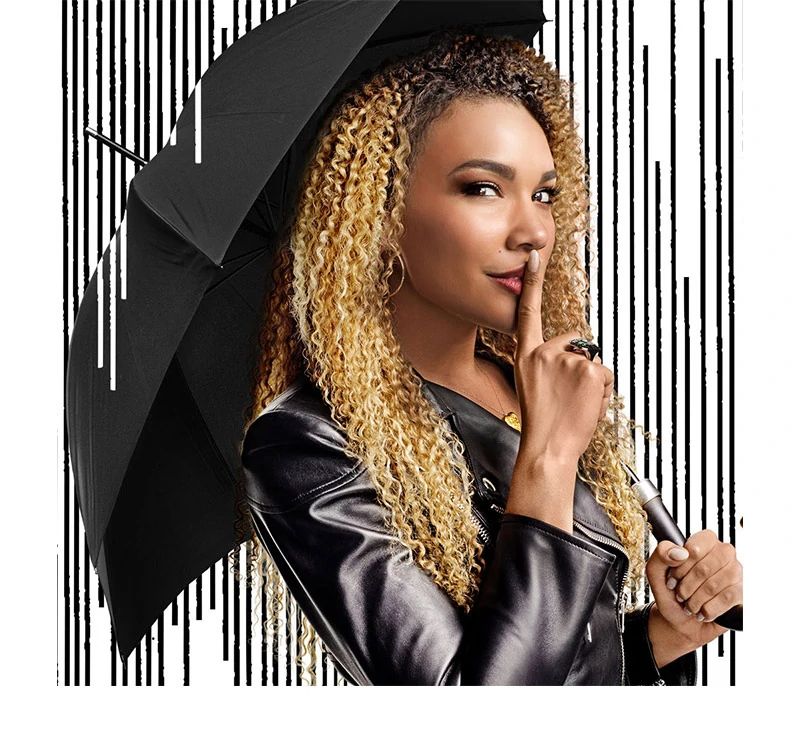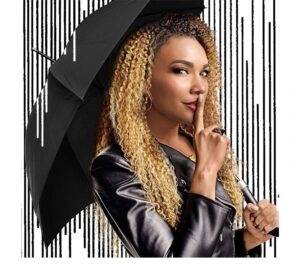 Allison (Emmy Raver-Lampman), Number Three, can "rumour" anyone to do whatever she wants by whispering, "I heard you…" Allison's ability is devastating, but it has limits, as witnessed at the end of Season 1 when Viktor sliced through her vocal cords with her violin bow. In Season 2, she regains her voice, but she's cautious to utilise her skills because they've hurt those she loves. Allison unleashed her talents on her daughter in Season 1, losing custody. Reginald pushed Allison to "rumour" Viktor into believing he was unremarkable, unlike his brothers. Allison's abilities are dangerous. She "rumoured" her way to a successful acting career without earning it. Her skills are potentially enticing because they are so rewarding, as evidenced in Season 2 when she "rumours" the racist diner owner to burn himself with coffee. Allison's skills require considerable self-control, an area where she's grown since Season 1.
 Klaus a.ka. Number Four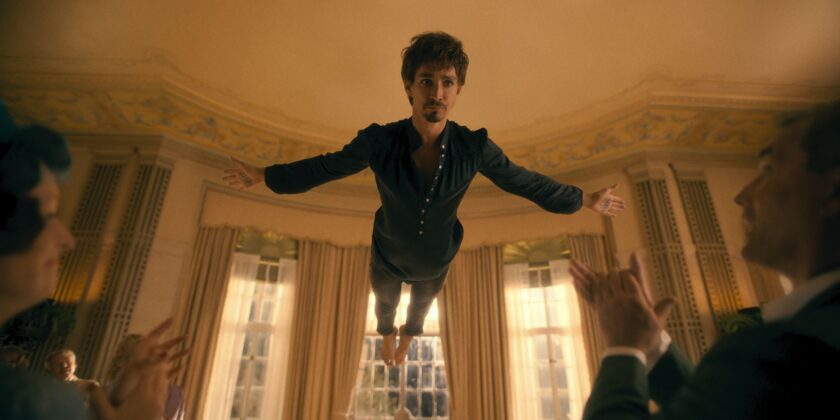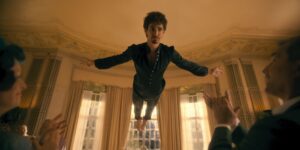 Klaus (Robert Sheehan) can converse with the dead while sober. Klaus has the most untapped talent among the Hargreeves siblings because of his substance misuse. Klaus has used drugs and drinks to silence the dead. As a child, Reginald confined him in a crypt for gruelling training sessions. Only Klaus can see and hear Ben (Justin H. Min) in Season 1. In Season 1's finale, Klaus manifests Ben's spirit into the real world, allowing the Hargreeves siblings to see him again. This is Klaus's first genuine demonstration of his skills, although we know from Season 1 that he has just scratched the surface.
Klaus's powers expand in the second season, like his brothers'. Klaus stays sober for four years in Season 2, allowing him to use his powers. Klaus manifests spirits into the actual world, such as when he commanded a ghost army to fight Soviet soldiers in an alternate 1963 scenario. As Reginald indicated, we think Klaus has more up his sleeve.
Number Five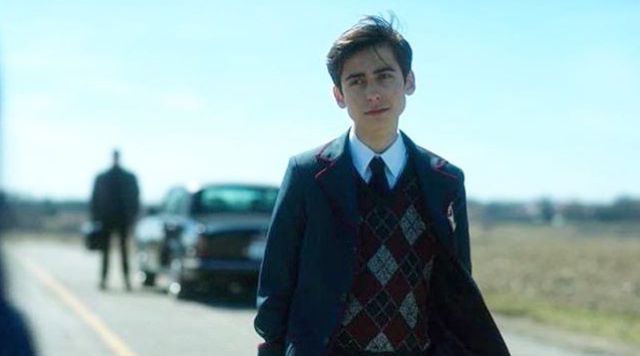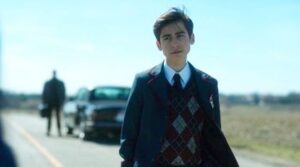 Number Five (Aidan Gallagher), The Umbrella Academy's oldest sibling, can teleport. Five can jump small and long distances in seconds to decades. Despite his older age, Five hasn't perfected his skills. In a flashback, he fails to jump to the right time and place. 13-year-old Five ignored Reginald's cautions that he wasn't ready. He was in a ruined world and couldn't go back in time. After 40 years of wandering a wrecked planet alone and working as a hitman for the Commission, 58-year-old Five jumps back to 2019.
Five can time travel with others, so he saved his brothers in the Season 1 finale. All the Hargreeves end up scattered in the 1960s, though. Five improves his talents in Season 2 after Reginald encourages him to start with minutes or seconds. In Season 2's finale, Five rescues the day by jumping back in time and stops the Handler (Kate Walsh) from killing the Hargreeves siblings in Sissy's barn. Five is the Umbrella Academy's glue, yet it's not a power. Without Five, the Hargreeves siblings are useless.
 Ben a.k.a. Number Six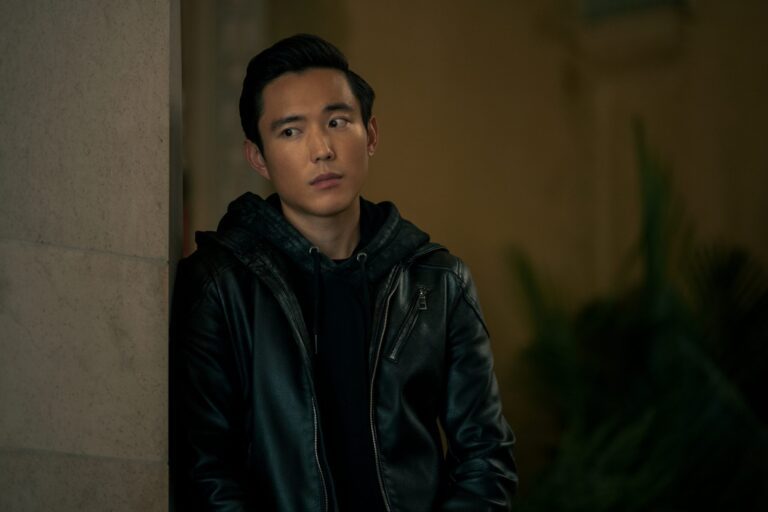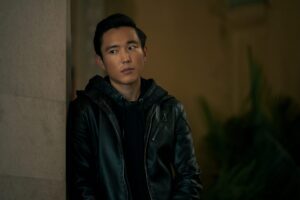 Ben, a.k.a. Number Six, died on a mission when the Hargreeves were toddlers but stayed at Klaus's side as a ghost until Season 2 when he was forced to cross over into the afterlife after saving Viktor and stopping him from unwittingly sparking another apocalypse. Ben can summon tentacles via an internal portal, but little else is known about his powers. In the Season 1 finale, Klaus conjures his spirit into the actual world. Ben utilises his tentacles to wipe out the Temps Commission assault team, shocking his siblings (apart from Klaus, of course). Ben can possess Klaus's body in Season 2, leading to funny shenanigans and a devastating goodbye. Ben crosses across into the afterlife after temporarily possessing Viktor and helping him regain control of his powers. Ben's not done yet (sort of). In Season 3, Ben will be the Sparrow Academy's Number Two in an alternate timeline. Ben? He's an idiot. Dickhead Ben still maintains OG Ben's tentacle monster-like skills, so he'll be a significant nuisance for the Umbrella Academy this season.
 Viktor a.k.a. Number Seven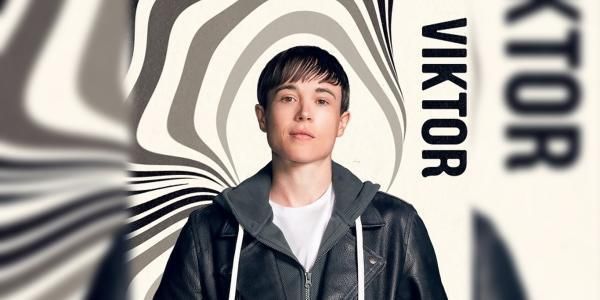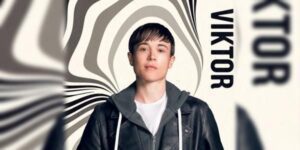 Viktor, the most unpredictable member, is last. Viktor is a sound absorber. He can absorb sound waves and increase them inside his body to release energy. Viktor's skills are so powerful and unstable that he's twice ended the world. Reginald suppressed Viktor's powers as a child by keeping him in a power-limiting chamber and giving him drugs. Viktor believed the pills were anxiety medication until maturity. Reginald made Allison "rumour" Viktor that he was unremarkable, unlike the other Umbrella Academy members. Viktor has little comprehension and control over his powers because he was indoctrinated into thinking he never had them. In Season 1's finale, Viktor goes into "White Violin" mode at his orchestra concert, triggering the apocalypse. He utilises his powers to send the Hargreeves siblings flying and suck their life force. He transmits energy through his body, through the roof, and into the moon, which breaks apart. They only avert the cataclysm because Five time-travels them out of 2019.
Viktor causes another catastrophe in 1963, but the Hargreeves (Ben especially) stop him. Viktor still hasn't mastered his skills, but he shows improvement in the Season 2 finale. He can levitate and launch a sonic blast that destroys the Commission. After finding Sissy's kid Harlan (Justin Paul Kelly) at the bottom of a lake, he revives him. Viktor puts energy into Harlan's body, giving him his skills. He saves Harlan in the Season 2 finale by ostensibly taking back the power he gave him. Harlan subsequently levitates a wooden bird in the backseat of Sissy's automobile. Harlan seems to be more related to Viktor than the Hargreeves think. In Season 3, Elliot Page's character Number 7 will come out as trans and take the name Viktor Hargreeves.