The historical drama Becoming Elizabeth takes place after King Henry VIII's death, and before young Elizabeth ever inherited the throne. Elizabeth was "an orphaned teenager who became immersed in the political and sexual dynamics of the English court in the years between her father's death and the start of her reign, according to Starz. After the king's death, Edward (Oliver Zetterström), the king's 9-year-old son, ascends to the throne of England. When Elizabeth, Edward, and Mary become pawns in the game for control of England between the country's great families and the powers of Europe, a terrible power struggle ensues. If you've been following this one for a while, you're probably wondering when the next episode will be released. Now you don't have to wonder any longer! (tvacute.com) Here's all you need to know about Becoming Elizabeth episode 2: when it airs, and where you can watch it.
Becoming Elizabeth Episode 2 Spoilers
The title of Episode 2 is "You Cannot Keep the Birds From Flying Over Your Head." Elizabeth Tudor (Alicia von Rittberg) must tread carefully between Edward and her Catholic sister, Mary (Romola Garai). Catherine Parr and Thomas Seymour's hurried marriage does not sit well with Mary Tudor. Elizabeth is torn between Mary, Catherine (Jessica Raine), and Thomas (Tom Cullen). Mary warns her sister not to trust their step-parents in an isolated, dimly lighted hallway. Watch the exclusive sneak peek from Becoming Elizabeth Episode 2. Meanwhile, many players compete for Elizabeth's attention. Who gets it? The Seymour brothers are dreadful, but the Dudley brothers are slightly better.
What will happen in Becoming Elizabeth Episode 2?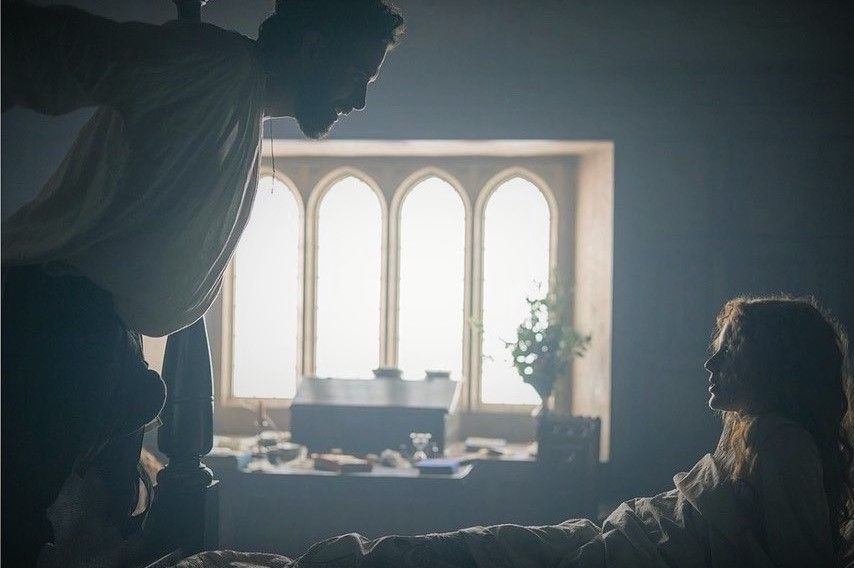 Christmas at court and a controversial masque leave Protestant Edward and Catholic Mary at odds. Elizabeth finds herself in the middle as Mary, furious at Catherine's remarriage, demands she leave them both and come live with her. Thomas's brother the Lord Protector Somerset tries to keep the peace between the siblings as Pedro returns from Scotland with the news of the French invasion as a tempers fray at the newly formed court. At home, Elizabeth is torn between duty to her sister, her love for Catherine, and the growing attention of Thomas which both excites and scares her. As the Dudley family joins the Chelsea household for a hunt, and Elizabeth is reunited with childhood friend Robert Dudley, she finds herself left with a choice about where she wants to stand in this world, and who she wants to be.
Becoming Elizabeth Episode 2 Release Date
Episode 2 of Becoming Elizabeth will air on Sunday, June 19th at roughly 9.00 pm (ET) / 8 am (PT) (GMT). it will last approximately 55 minutes.
@BecomingSTARZ #BecomingElizabeth ep 2 tomorrow. In which I give my bottom lip a thumbs up and stride very purposefully. On @starzplayuk and @STARZ for your delectation. pic.twitter.com/L6pKu3O5gT

— Jamie Parker (@DickLeFenwick) June 18, 2022
What is the best place to watch Becoming Elizabeth?
Becoming Elizabeth is available to watch on Starz both on cable and online. The episode is also accessible digitally through the STARZ Play App on Amazon Prime (for those in the US and UK), as well as a Hulu extension (the USA only). Expect episodes to be accessible online shortly after they air, with Amazon Prime Video dropping episodes especially quickly after they air. Allow enough time for the content providers to post the episodes to the internet.