In the first scene of Starz's Becoming Elizabeth episode 6, Edward Seymour sees his brother Thomas, who is being confined in the Tower for trying to capture King Edward. Edward is compelled to depart without learning more about his brother's strategy since Thomas won't give an explanation for his conduct. Elizabeth is under home arrest, while Thomas is incarcerated. When Thomas pulls a Bartleby and refuses to speak to anyone, John Dudley goes to Elizabeth to speak with her and try to ascertain the truth. Elizabeth is adamant about keeping everything a secret, but Kat Ashley has revealed at least some of the information (she's in jail! With all those rats! Kat revealed details of Thomas's irregularities, such as the time he tore up Elizabeth's clothes while Catherine was still holding her, but she made no confessions that would implicate Elizabeth.
Dudley attempts to make a connection between Thomas' desire to wed Elizabeth and his attempt to capture the king. Prior to Dudley's statement that one of them must be guilty, Elizabeth refused to assist him with this. Elizabeth is all about protecting herself! She gains the throne through her deeds in this situation. She is aware of what to say to avoid harm and jail time. Elizabeth informs Dudley that Thomas acted inappropriately, that he proposed, and that she was unaware of his stupid plan to kidnap Edward since it's either her or Thomas. She claims that Thomas deserves to die if he attempted to kidnap the king.
In Norfolk, Kett's Rebellion is still going on. Somerset yells at Dudley that he must obey him and go to Norfolk to put down the uprising since he is under pressure to declare Thomas guilty and is under stress. Despite knowing that Robin needs to say farewell to Elizabeth, Dudley decides to bring Guildford along instead of letting Robin go. Elizabeth and Robin share a very adorable scene. Robin claims that Thomas hasn't earned this and doesn't deserve it.
Pot meet kettle. #BecomingElizabeth pic.twitter.com/AaHKmow7jt

— Becoming Elizabeth (@BecomingSTARZ) July 18, 2022
The Dudleys are traveling to Norfolk when Robin pulls a Romeo and switches his intense crush on one girl for another right away. Amy Robsart is here! For the uninitiated, she is primarily recognized as the first wife of Robert Dudley, who was discovered dead at the bottom of a staircase. Everyone assumed she was murdered unlawfully. Amy Robsart holds political views. she flirts with Robin and spars with her mother.
The council coerces Edward by approving the treasonous execution warrant for Thomas Seymour. Although he is already in custody. we are unaware that his death has been ordered. Somerset struggles with whether or not to co-sign it before deciding to do so because it's his duty as Lord Protector. Elizabeth visits Edward to make her loyalty clear. Mary is present as Elizabeth enters the room to meet him, and she essentially tells Elizabeth, I warned you so about Thomas and Catherine's house. Elizabeth counters Edward's suggestion that Thomas might only spend the rest of his days in the Tower by stating that traitors should be executed.
the council is looking for a new protector, and they offer Mary the job. Mary says she wants to do it because of how poorly her father treated her and how she wants to protect Edward from that. but she says it to Somerset as he is heading to the execution of his brother, and she says it in the broader context of "I'm replacing you," before concluding, "I believe your brother is waiting for you, sir."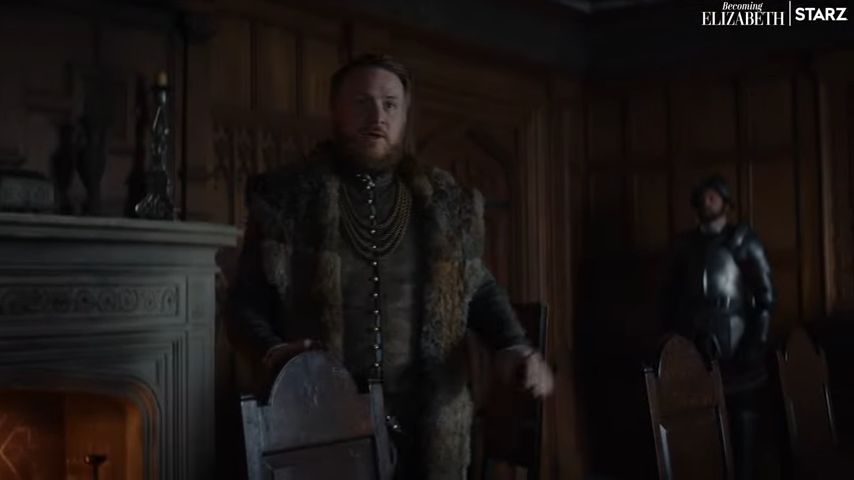 When Kat Ashley comes to Chelsea Manor, Princess Elizabeth embraces her warmly. Elizabeth assures her that she hasn't deceived her when she explains why she must leave her service. When Somerset realizes Mary is taking over, he loses it. He snatches Edward and flees the scene while urgently requesting assistance from Dudley. But Dudley's sole support comes from betrayal! John Dudley is the Lord Protector, not Somerset or Mary. This time, Elizabeth doesn't have to force her way past the guards in order to talk with King Edward. After meeting King Edward and John Dudley. Elizabeth gives Robert Dudley a hearty hug.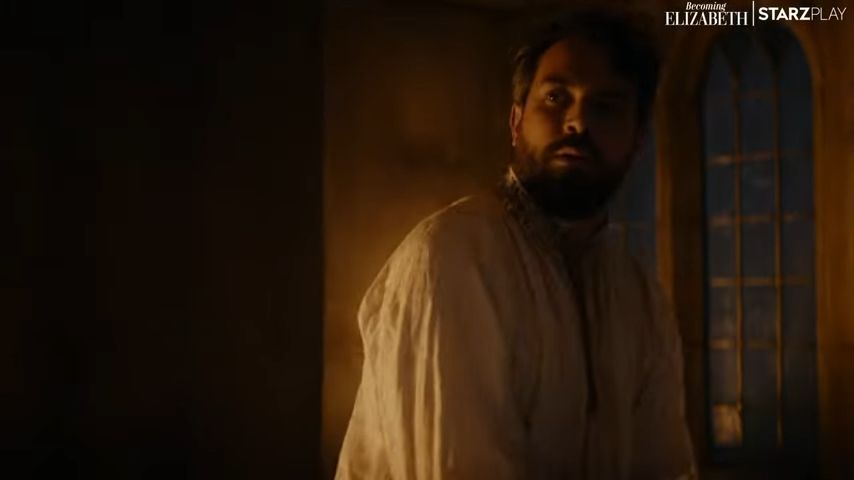 Somerset does not show up for Thomas' execution as a result of the seizing of Edward and the fleeing incident. When Thomas is put to death, he attempts to have his servant deliver a note to Elizabeth in his shoe. However, just before his head is chopped off the servant tells on Thomas, and Thomas dies knowing that Elizabeth, the 15-year-old he had proposed to, is unlikely to receive his note.
However, she does. After Thomas's passing, Elizabeth speaks to both of her siblings about him. In the first, while they both wait, Mary goes into Elizabeth's chamber and starts reading. Mary kneels by Elizabeth and tells her that what cannot be remedied must be endured and that she lived by it when she was younger when she is reasonably certain that the execution is over. She adds that Mary's hand was always a favorite of Elizabeth's as a youngster.
These two ❤️ #BecomingElizabeth pic.twitter.com/WqVSNwhr8Q

— Becoming Elizabeth (@BecomingSTARZ) July 18, 2022
When the siblings are given some privacy to talk, King Edward confesses that John Dudley claimed she should be believed. Edward offers her the message, stating he hasn't read it and says Thomas wrote it to her. She refers to it as the traitor's final words, and then she burns it without reading it. She is given a hug and a grin by Edward.
Elizabeth has won her brother's trust back, but for how long? #BecomingElizabeth returns with a new episode July 31 on @STARZ. pic.twitter.com/C3y4cFXafM

— Becoming Elizabeth (@BecomingSTARZ) July 18, 2022