Animal Kingdom Season 6 Episode 5 Recap; "Covet" starts with J and Deran saying that Craig claimed to be heading to the gym when he left the family meeting the previous day, but really, he went to the garage, where it didn't quite resemble an AA meeting. J queries whether they ought to be concerned.
when we travel back in time, Smurf is preparing everyone for the work, but Andrew is still dissatisfied. When Pope was a young man, he was then known as Andrew, and Smurf is chatting with him about the priest. She claims she had no idea where to look for their next job and the priest just arrived, as if by fate or destiny. Even though Andrew is obviously furious, he proceeds to rob the priest. When someone interrupts their robbery of the church, Julia arrives with the automobile so that Baz and Andrew can flee. While Smurf is there, Baz accuses Andrew of messing up the task because of the person who turned up.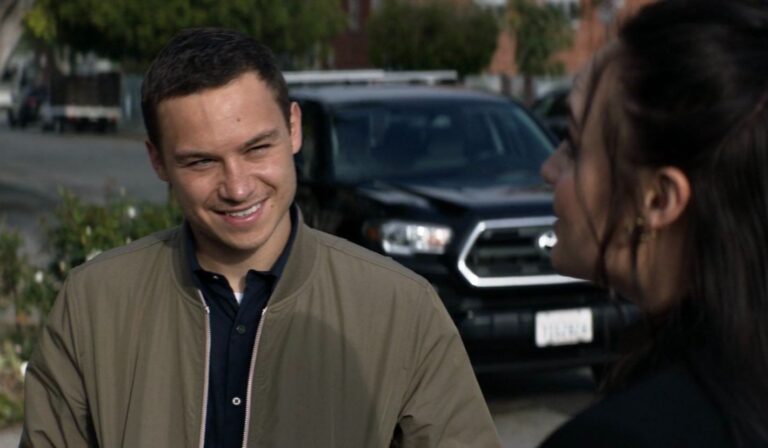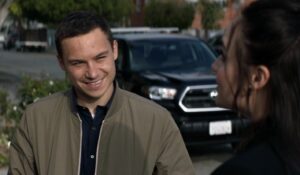 Deran informs J about Craig's new pal and suggests they should be concerned. Along with Vince and the bikers, Craig conducts a heist. His hand gets hurt. In the shower at the Cody home, J and Penny had sex. In preparation for the job, Craig works as a paparazzi. Pope picks up on something between J and Penny when Craig is late for the meeting at their law firm of Penny, and Pope also notices that J has been ignoring Lark's calls. They hardly read the paperwork before signing it, yet doing so will allow money to be distributed for their properties. Before they leave, J pauses to speak with Penny, who informs him that her husband Noah has returned and arrived early to surprise him and that s he arrived home just in time to see him.She advises J to stand aside from these things for a while. Pope inquires about it and advises against it because he noticed that she was married and also doesn't want the situation to negatively affect the family.
When J meets up with a friend to get a septic maintenance truck for the job, the friend informs J that Julia's old home was demolished. Pope receives a call from Augie informing him that someone was harmed at the ramp and that he needs to go investigate. Thompson questions Pope's former cellmate about Catherine throughout their conversation. She is informed by him that Pope claimed Catherine was his wife, that he frequently spoke of her, and that he was eager to see her again. When Pope arrives at the ramp, Taylor is gravely harmed because of a problem Auge left unfinished. Pope takes Taylor to the hospital and pays the bill.
Craig rips into Vince as he arrives to present him with a bonus for their haul, telling him that they were being too hazardous and careless for such a small reward. The next time, he instructs him to count him out. Deran assumes the identity of an LAFD officer and claims that the venue has inadequate permits so that he can enter, case the situation, and attend the event that evening.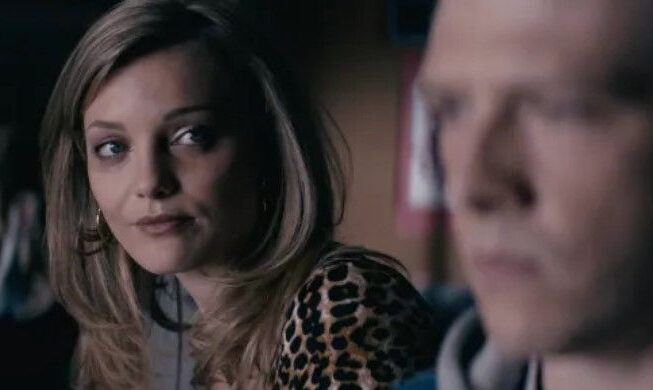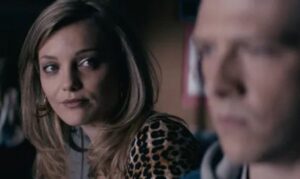 When Andrew opens the stolen safe, he finds an antique copy of the bible and a rosary. Because of his interest in religion, Baz teases him and calls him Pope While taking Taylor to the hospital, Andrew Pope encounters Amy.  It's too late for him to avoid her.  His skate ramp, which drew the teenagers he was aiding, touched her. She appeared to be pleased with him, which helped him feel a little more at ease because he knew she knew the truth and could if she ever spoke, alter the path of his life. He and Amy have a nice conversation.  Father Kirby catches Andrew as he returns the bible to the church. He repeatedly tells him that Jesus continues to pardon him despite receiving several punches from Andrew.
When Lark arrives to check on J because he hasn't been returning her calls, J finally breaks down and tells her about Penny. He is called out by Lark for lying to others and for not truly knowing anyone. Lark wanted to discontinue serving as their lawyer so that she could concentrate on their relationship, which was a clear indication that she believed they were more significant than he did, but they were never on the same page. He actually used Lark before continuing.
In order to avoid things getting off to a bad start, Deran and two new guys, show up at Deran's place and try to make a deal before they open up. Deran discusses the offer made by the new people with J, who advises him to negotiate up to 5% to cover his bar. While skateboarding, Pope discovers Taylor dozing off under the ramp. He must find a place to stay. Craig's bike was made by Vince. While her husband is asleep, J arrives at Penn's house, and she goes outside to make out and have sex with him.
When Pope arrives at the skate park in the pitch black, he finds Taylor dozing off beneath a building. Pope invites him to accompany him. Taylor is taken to Pope's garage, where he is given an inflatable mattress and told not to enter the home. He offers to prepare a sandwich for him. Pope begs Taylor to stay in there after he thanks him for everything.
The episode ends with, Smurf asking Andrew, who has returned home, what happened. She notices that his hand is injured and that he claims to have been to church. She claims that the priest has most likely already phoned the police, but Andrew claims he won't. She goes and fetches him a hand of ice water. She advises him not to ever feel ashamed of who he is around her.