Adam Desiato played by Hunter Doohan died in "Your Honor" season one. Eugene Jones shot Adam rather than Carlo. Carlo chases Eugene outside the party in "Your Honor" Season 2. Adam is dead, and the Baxters know their son is the target. Michael's life ended with Adam's death. He was imprisoned for arranging the Carlo Baxter trial and removing hit-and-run evidence. Michael lost weight, and his wild hair and beard showed his disinterest in living. Losing his wife and son has devastated Michael. He tried starvation and the prison rodeo to make his body give up, but it didn't. Olivia Delmont wanted him to live and assist her defeat the most powerful crime family, even if he wished to die in prison. If you're seeking explanations of the second episode of the second season of 'Your Honor' tvacute.com provides everything you need to know!
Your Honor Season 2 Episode 2 [Part Twelve]: Michael discovers a shocking secret.
Your Honor Season 2 Episode 1 Recap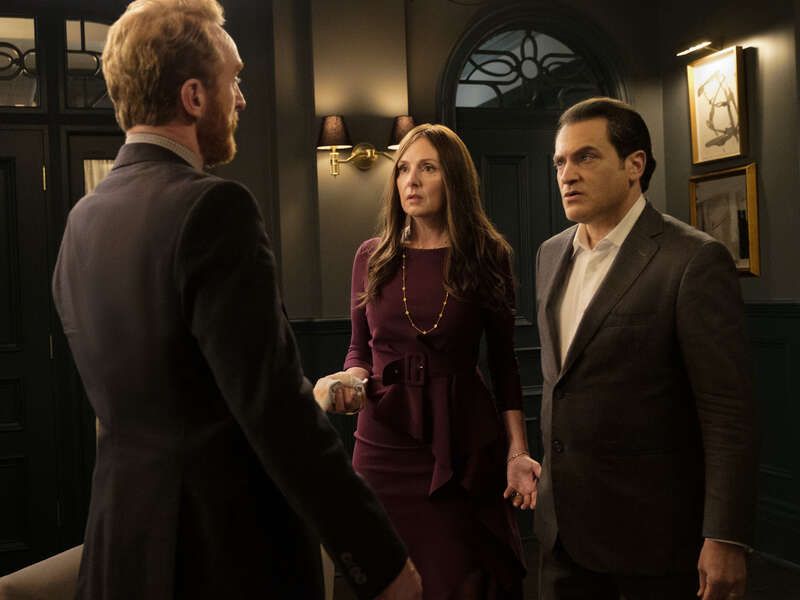 Carlo Baxter (Jimi Stanton) chased Eugene (Benjamin Flores Jr.) to save his life. He escaped his gunshot. The cops arrived, making Eugene harder to find. The Baxters believed the Desire crew had dispatched men to attack Carlo. Eugene called Lee Delamere, thinking she could protect him. After several attempts to reach her, his team grabbed him. Jimmy advised Big Mo to relinquish Eugene to avert a gang fight. Eugene was imprisoned while Big Mo devised a Baxter strategy. Jimmy tried to stay cool, but his son was out for revenge. He was escorted to Big Mo by Desire. She called Jimmy on his phone and agreed to return Carlo if he would not fight them. She took care of Eugene and requested him to manage his son. Jimmy handled the situation gently when Carlo was left off at the house that night.
Olivia Delmont (Rosie Perez)  tried to bring down the Baxter family. She thought she could utilize Michael's relationship with the Baxters. She thought Michael would assist since he was a judge and knew how powerful the family was. She thought he had a grudge against the family and wanted to destroy them. Michael rejected her offer. He avoided trouble and had given up on life. Olivia Delmont refused to accept no. After seeing Michael had no personal motive, she emphasized how his decision might harm his good friend Charlie. Michael confessed that Charlie had called Desire to sell his automobile. Thus, his confession could derail Figaro's mayorship bid. Michael had to help Delmont out of loyalty to his friend. She'll use Michael to spy on the Baxters. Olivia needed Michael out from prison. She encouraged Detective Costello to frame Michael for tax evasion and imprison him after her plan was completed. Michael was freed and his confession was hidden against Detective Castello's wishes.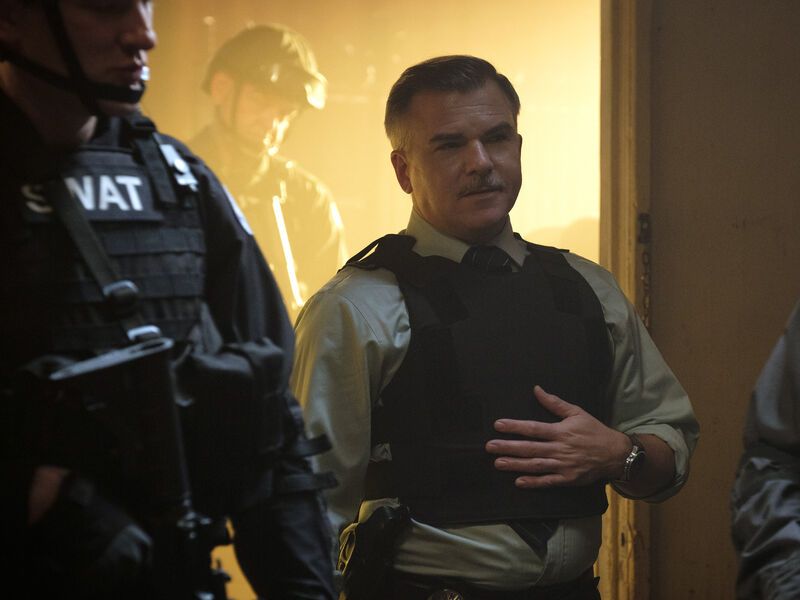 Eugene was escorted to a bus terminal. Little Mo (Keith Machekanyanga) gave him money to sort out his life. Eugene is promising. Despite leaving the city, he may emerge stronger and wiser. He failed to murder Carlo Baxter, therefore he may return. Eugene doesn't have anything to lose, making his future unclear. While the Desire crew kept their little man alive, the Baxter family was notified that the river shot him. If Eugene returns, the Baxter family and Desire crew will fight. The police sought a suspect in Adam's death. After the successive fatalities, New Orleans residents were in a panic, and the police and Charlie needed to win their trust. Big Mo suggested using an unclaimed morgue body to frame her gang member for Adam's murder. By killing the criminal, the police could prove their thoroughness and Charlie Figaro (Isiah Whitlock Jr.) could show his commitment to cleansing the city. Randy located an unclaimed body at the morgue and placed Eugene's phone next him to make the situation look real. Charlie happily bragged about his step to end crime, but Eugene left the city in a bus with an unclear future.
Sofia grieved her boyfriend. Adam supported her after Rocco died, but he died too. She trusted her father to make wise decisions, but not her mother or brother. She wanted peace and harmony even while her family urged bloodshed. After losing Adam, she calls Michael in prison multiple times. He ignored all her emails. She asked him if Adam loved her in prison. She wondered if he loved her as she did after a short time with him. Michael said that his son was a great liar, so if he professed to love her, he must have fallen for her. Michael was not ready to talk about Adam, but she wanted to learn more about his life. Michael avoided Fia since she did not know Adam killed her brother. Episode 1 of "Your Honor" Season 2 reveals that Michael and Fia have more than just Adam. She had their child following Adam's death while pregnant. According to Michael, he has a granddaughter, his sole family. Following losing Adam, his grandchild may be his sole motivation. Knowing that a Baxter child will become a criminal will motivate him to destroy them. Michael may now join the Baxters, making it simpler to allow him to cooperate for Olivia Delmont.