Yellowstone Season 5 Episode 3 titled "Tall Drink of Water" is another disjointed episode of Yellowstone that moves several different main plots forward without taking any firm action. Even so, rattlesnake Beth Dutton (Kelly Reilly), as is customary, finds herself in the middle of several stormy situations. During their conflict with Market Equities, Beth and her father, John Dutton, are fighting hand in hand beside one another.
Nevertheless, at the end of the episode, Beth is confronted with a very personal challenge when she is jailed for hitting a female character. As a result, viewers have a right to be interested in learning the reasons, that motivated Beth to strike her. If that's the case, then (tvacute.com) here is all you need to know about, who is the Woman that Beth hit?
Yellowstone Season 5 Episode 4: Beth is in a big problem
Yellowstone Season 5 Episode 3 Recap: Ending Explained!
Yellowstone Season 5 Episode 3 Cast: Who plays what role?
Who Is the Woman That Beth Hit in Yellowstone Season 5 Episode 3?
Beth comes up with the idea of going out to a Cryst L Bar in Bozeman instead of having their usual bunkhouse poker nights. During her trip to Salt Lake City, she was able to sell her controlling interest in Schwartz & Meyer to her old friend Rob's company by playing on his desire to fuck over Market Equities. This is something she should be happy about. Caroline Warner's plans are a bust now that Beth has put the land in a conservation easement as John suggested in the last episode.
The higher-ups want her back in New York, and they don't even care about the lawsuit anymore. It's another easy win for Beth, But the end of the episode seems to show that Beth's luck is about to change. Beth, Rip, Lloyd, and the rest of the gang travel to the Crystal Bar in Bozeman, Montana, and have a nice time there. However, things take a turn for the worst when Beth gets into an altercation with another female patron at the pub.
At the bar, she sees a woman hitting on Rip, and when the woman comes up to her, Beth smashes a beer bottle over her head. It turns into a big fight in the bar, and Beth can't stop herself from hitting the woman again when they leave. When Sheriff Ramsey (Rob Kirkland) shows up, he lets everyone go except Beth, who he arrests for aggravated assault.
Ashley Platz plays the role of Hailey Brewer in Yellowstone
Ashley Platz, who plays the role of Hailey Brewer. Platz, a rising high school track star, has never shied away from a challenge. However, when her theatre arts teacher started surreptitiously putting her into acting competitions, she discovered that her passion had changed. This change sent her to Pace University in New York City, where she studied acting and started getting jobs in television advertisements, stage productions, and movies.
Ashley moved to Los Angeles to pursue her competitive acting career after one of these films found popularity at film festivals. Ashley, a bisexual/pansexual woman, has dedicated herself to fighting for the rights of LGBTQ+ individuals because she feels a strong obligation to be visible to those who cannot.
Ashley has recently been on Hawaii 5-O, 9-1-1, The Bold Type, Grey's Anatomy, and GLOW as an actor. Ashley also creates and scripts her own original movies and television shows (IMBD) . The name Hailey Brewer is given to the female character in the closing credits. Therefore, it's possible that the figure is linked to Clara Brewer (Lilli Kay), who works as John Dutton's assistant.
Why Did Beth Hit Hailey Brewer?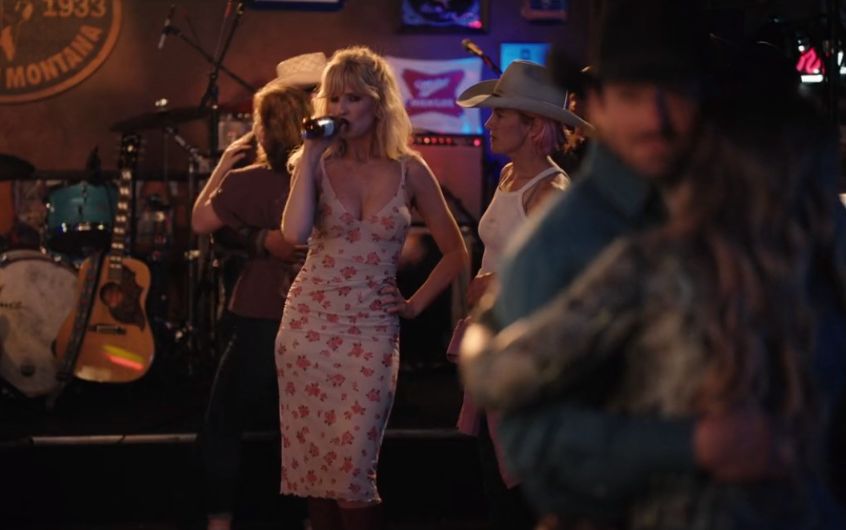 At the conclusion of the fourth season, Rip and Beth, who have had a turbulent on-and-off romance, ultimately get married. The confrontation between Beth and Hailey, which serves as the climax of the last act, is the focus of this episode. In episode 3, Rip watches from a distance, Beth and Tetter dance in the bar, and Rip can't help but be jealous of his wife. On the other hand, Hailey Brewer notices Rip at the pub, and she took the initiative to start a conversation with him.
Rip reveals that he is married and that his wife is currently seeing them from a distance. Despite this, Hailey does not let up on her pursuit of Rip. When Hailey approaches Beth to talk to her. In an aggressive and retaliatory manner, Beth slams a beer bottle over Hailey's head. As a result, it should come as no surprise when Beth lashes out at Hailey for hitting on her husband. The fact that Beth attacked Hailey. Despite this, Hailey is adamant that she will not accept this, which prompts Beth to respond in a resolute manner.
Despite this, Beth is taken into custody for assault when Hailey makes the decision to pursue charges.  Beth is now in the custody of Sheriff Bill Ramsey. She will have to wait until Rip Wheeler (Cole Hauser) and Gov. John Dutton (Kevin Costner) figure out how to get her out of jail. And it has the potential to evolve into an interesting subplot that will put Rip and Beth's relationship to the test.
Yellowstone Season 5 Part 2: Release Updates