A leisurely ride through the ranch during last week's "Yellowstone" served to highlight the Gather's culture, which is essentially a communal celebration of cattle branding. However, the conversation in the midseason finale's episode becomes a lot more scholarly as pipelines, land deals, cattle diseases, and the future of the beef business are all heavily discussed. When they disclose a brucellosis outbreak that compels Yellowstone rancher John to move half of his cattle to Texas while Rip, Ryan, Walker, Teeter, and Jake accompany him to watch over them. (tvacute.com) Here is all you need to know about the conclusion of the Yellowstone Season 5 Episode 7 Recap, in case you missed any of the exciting moments.
Yellowstone Season 5 Episode 8 [Preview] Someone's life is in danger! Who will die?
Who is Rowdy? Is he Dead? Why Did Young Rip Kill Him in Yellowstone?
Yellowstone Season 5 Episode 7 indicated crossover with spin-off program '6666'
Yellowstone Season 5 Episode 7 Recap "THE DREAM IS NOT ME"
Yellowstone's midseason begins with a massive flashback. A fierce brawl breaks out as Young Rip (Kyle Red Silverstein) defends Teen Beth's dignity, leaving his trash-talking adversary dead. Middle-aged John (Josh Lucas), whom Rip tells the truth to, rather than covering up the unintentional killing, strengthens their relationship and confirms Rip's (Cole Hauser) lifetime commitment to the Dutton family and their sacred land.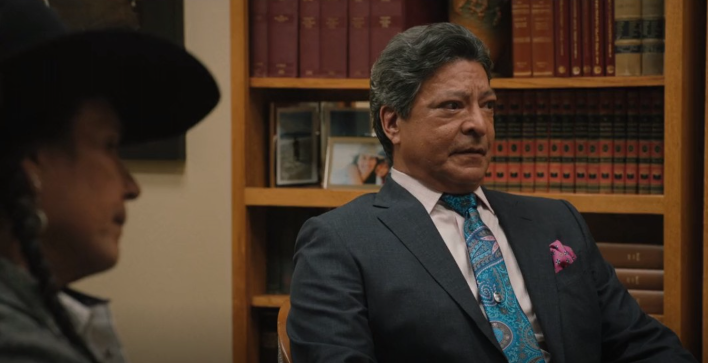 Bold political decisions are also being taken in town, where Senator Lynelle Perry (Wendy Moniz) informs Rainwater (Gil Birmingham) that the Department of Interior has authorised a pipeline to be drilled directly beneath the drinking water reservoir of the Broken Rock Reservation. He suggests holding a press conference to protest the proposal, and he begs Perry to invite the governor, whom he believes has been putting his own interests ahead of the needs of the people.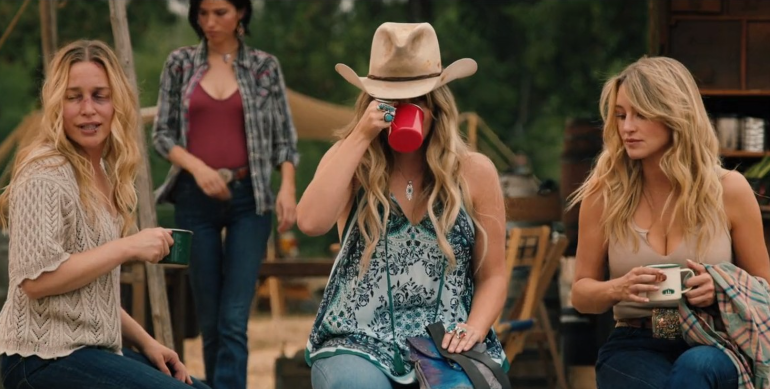 The women start to emerge from cowboy tents after the sun has risen. As Beth (Kelly Reilly) sits at the breakfast fire, Abby and Summer make their way there. Laramie (Hassie Harrison), who has returned, and Monica follow (Kelsey Asbille). The discussion is as boisterous as you might anticipate. In response to Summer's (Piper Perabo) attempts to dissect the nature and "oppression" of marriage, Beth jokes sharply and tells her that being married to the love of your life is "pretty f*cking fantastic."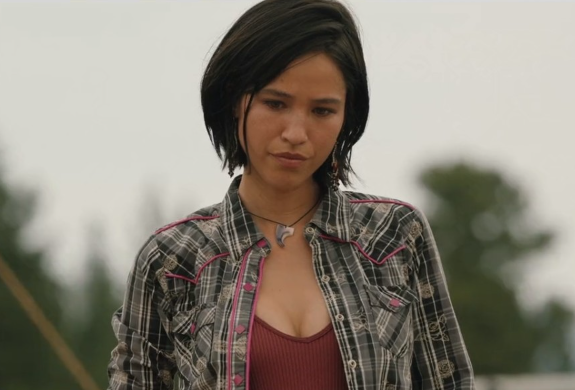 After every Dutton departs, Monica queries Beth about why she is being so rude (while wearing a smile herself). In a touching conversation, Beth reveals to her sister-in-law what only she and Jamie are aware of: Beth has also lost a child and wants Monica to know that she is not alone in her suffering.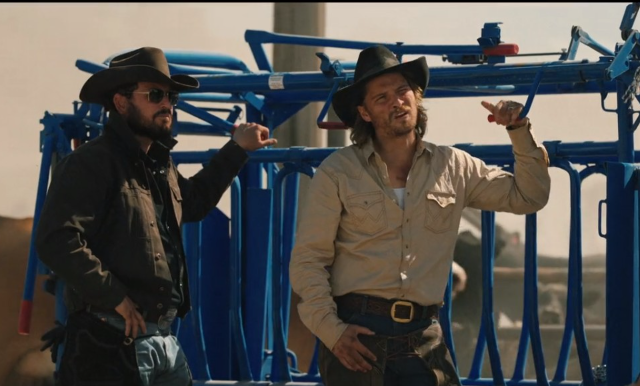 Speaking of which, it appears that a sizable portion of Dutton property and, presumably, the cattle that graze there may be Brucellosis-infected. The disease, which is spread by trespassing bison, could force the state to put the entire herd to death. John (Kevin Costner) thinks that the cattle must be relocated to Texas in order to find figuratively greener pastures. This decision will be incredibly expensive and result in the loss of some of John's top cowboys for about a year.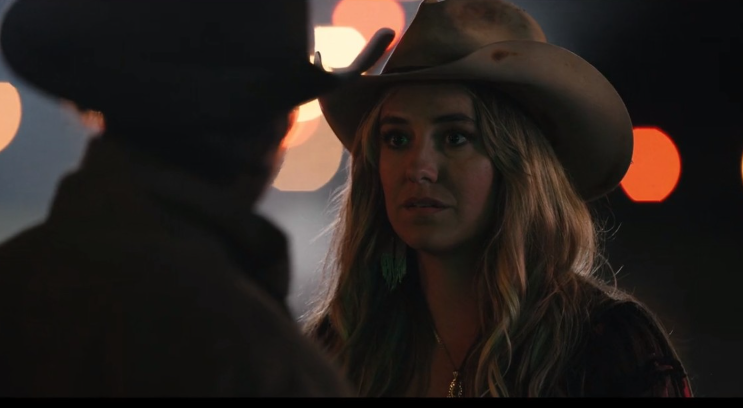 Jake (Jake Ream), Walker (Ryan Bingham), Teeter (Jennifer Landon), and Ryan (Ian Bohen) are the members of the herd that Rip chooses to head. The cowboys are honored to be chosen for the significant journey, but the latter is obviously worried about leaving his new country singer to love Abby behind (Lainey Wilson). Rip gives the group $200 so they can have a good sendoff at the county fair because he knows they'll be disconnected from the outside world and separated from their loved ones for a long.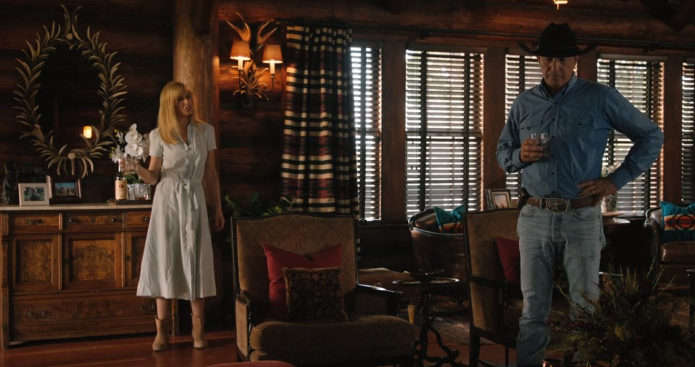 Beth (Kelly Reilly), whom John informs of the diseased cattle, asserts that cattle ranching is an unsustainable industry even with healthy cows. Later on in the day, she starts up her MacBook and starts looking up options. She makes a call to the 6666 Ranch, the same ranch that Jimmy Hurdstrom (Jefferson White), a beloved character who hasn't been seen this season, recently relocated to with his new fiancée in Texas. When Beth learns that the 6666 makes a tonne of cash selling its own cattle, she offers to her father that they follow suit. Rip interjects when John shows signs of hesitation to let him know that the cattle are ready to be driven to the leased land and to invite Beth to accompany him to the county fair. Carter is furious when Rip invites him because he knows that Rip will be departing. Carter is saddened more by Rip's absence with the cattle than anything else when Rip instructs him to go get ready for the fair. Rip also calls Carter "Son" for the first time in this conversation.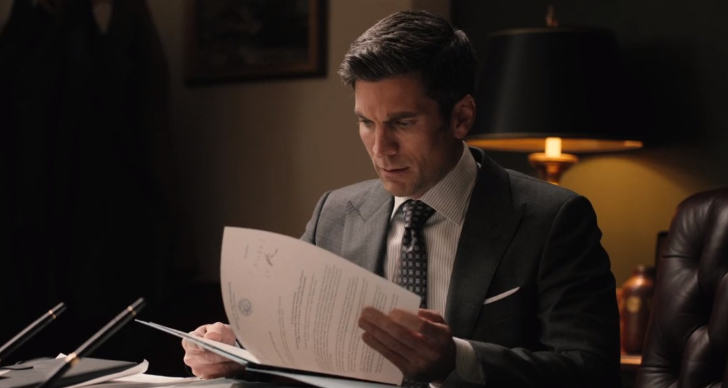 When Jamie returns to town, Sarah and Ellis Steele (Johan Emmet Tracy), a weasel from Market Equities, are waiting for him at his office. They tell him of Beth's agreement to have the Dutton property placed in a conservation easement and enquire about his legal ability to revoke the decision. The villainous three decide that impeaching John is the best course of action because he has opened the door to a lawsuit that might bankrupt the state by supporting Beth's cunning but selfish manoeuvre. Then, according to Sarah, they will support Jamie's campaign for governor and reclaim "our land."
Yellowstone Season 5 Episode 7 Recap: At the Carnival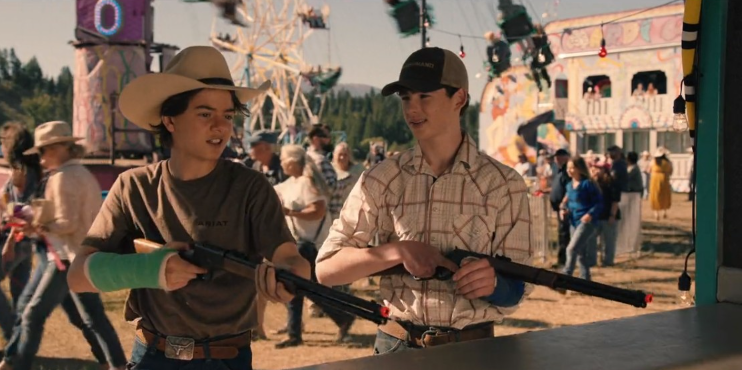 The Duttons at least get to take part in the carnival before the storm, with the stage set for plenty of drama to develop in the second half of the season. The group travels to the fair where they indulge in country music, gambling, and even a little bit of romance. Carter (Finn Little) and Tate (Brecken Merrill) hang out as the entire Dutton ranch departs for the fair. Ironically, both teens, who are roughly the same age, have casts on their arms. Tate excels at their fair game, demonstrating his shooting prowess. Teeter notices a large pink bear behind them and tells Colby he must win it for her. Which he accomplishes in a sweet montage. While John and Summer (Piper Perabo), who is starting to accept the Dutton way of life, get closer, Beth lets Rip know she'll be joining him on the cattle run to Texas. Summer informs John that because John included her and made her a part of it, she now has a better understanding of moving and branding cattle.
Yellowstone Season 5 Episode 7 Recap: John kisses Summer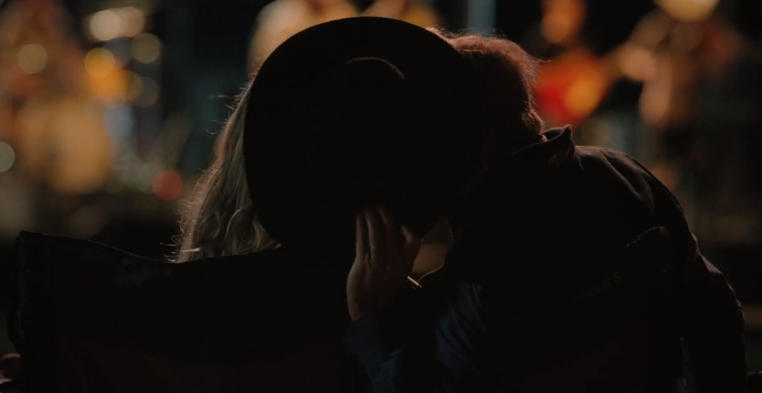 John kisses Summer, concealing the act by holding his hat in front of their faces, despite Summer's concerns that the public may see them together. Jamie works on his speech to demand his father's impeachment while John enjoys his evening. Ryan and Abby are the only ones not having much fun; when she learns about his year-long journey, she practically ends their budding romance. The news does not sit well with Abby. Ryan pleads passionately about how becoming a cowboy is his goal as she rushes out. After their kiss, Abby says she wishes she were the object of his dream as she continues to walk away from him.
Yellowstone Season 5 Episode 7 Recap: Ending Explained!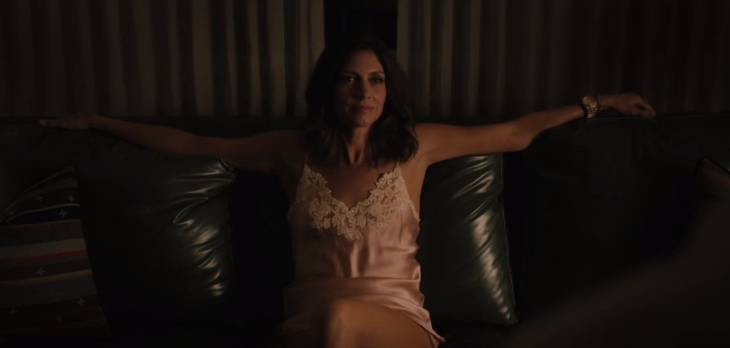 As the episode comes to a close, Jamie continues to plan John's death. He's practising a speech where he continually disparages his father and ends by pleading with the audience to vote to remove him from office. He queries Sarah on her opinion. He manages it on behalf of Sarah, who stands in front of him wearing a nightgown and acting like the muse she is.  She nods in agreement, "I think it's beautiful."