Yellowstone, the most popular drama on cable follows the Dutton family, which owns the biggest contiguous ranch in the United States. We learn about his problems and aspirations in that first season, as well as his world of gunfire, invasions, flooding, and secrets. The flashback technique Yellowstone Season 5 has used from the beginning is still a mystery to us, but it has so far accounted for the majority of the action. The opening scene of the midseason finale episode of the Paramount Network series features a flashback to when Rip was a teenager when he and Rowdy are spending an uncomfortable night outside. the seventh episode of the fifth season marks the climactic confrontation between the two characters. If you watched "Yellowstone" and were left wondering whether or not Rowdy is dead and why Young Rip killed him, here is all the information you want to answer those questions!
Who is Rowdy in Yellowstone?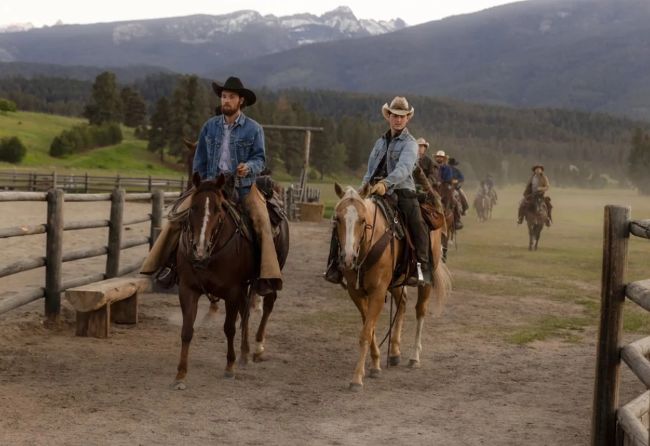 The Yellowstone actor Kai Caster portrays the role of Rowdy. He is a young cowboy employed at the Yellowstone Dutton Ranch. He is Rip's mentor and an ex-paramour of Bethany Dutton. Throughout the flashback sequences, he is seen working as a ranch hand on the Yellowstone Dutton Ranch.   Rowdy makes his debut in the Yellowstone episode titled "One Hundred Years is Nothing," which kicks off the fifth season of the show. Young Rip and Rowdy may appear to have a brotherly bond. Before Beth leaves for college, Rip gets asked out on a date by Beth. But things don't go well. As a direct consequence of this, Beth harbors resentment toward Rip, and as a means of provoking his envy, she kisses Rowdy.  When Beth, the Dutton daughter, attempted to make the former guy envious by going out with the latter, their romantic rivalry for Beth (Kelly Reilly) began. Beth then humiliated Rowdy by rejecting him in front of the other cowboys before complimenting Rip.  Later on, Rowdy and Young Rip are recruited by Young John Dutton to accompany him on an adventure designed to safeguard their cattle from wolves. After some time has passed, Rowdy discusses hooking up with Beth while he and the others are watching the meadows for wolves. In addition to this, Rowdy belittles Rip for his inability to fulfill Beth's needs.
Yellowstone Season 5 Episode 7: Why Did Young Rip Kill Rowdy?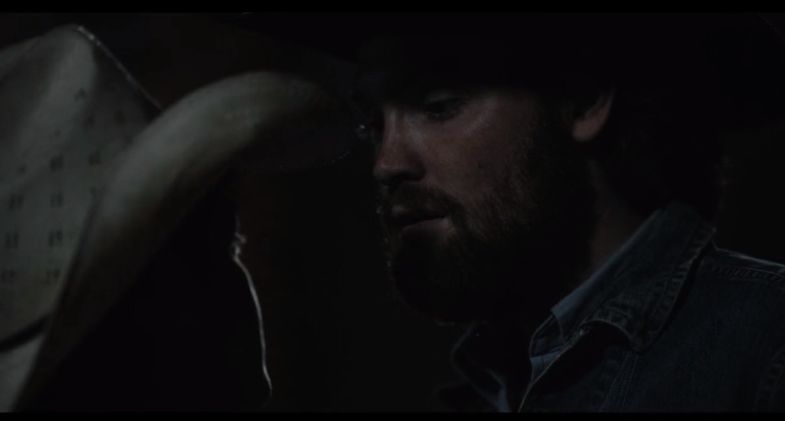 Rip's Past Murder Is Revealed in the midseason finale: Flashback scenes show  Rip (Kyle Red Silverstein) who is around 18 years old and Rowdy (Kai Caster) working on the ranch sometime after 1995 while "The Dream Is Not Me" develops. As much of this season's attention has been on wolves, they start out by going on patrol for wolves. However, these two are no longer close. These two young cowboys are now at odds over a young Beth Dutton (Kylie Rogers), as flashbacks have revealed in the previous episodes. Instead of a constructive watch, a battle breaks out over the Dutton daughter right away, with Rowdy acting haughty and verbally abusing the teenager.  Rowdy grumbles, "I could be holding that girl's a** with both hands, but no, I'm sitting here in the sagebrush with you," before admitting that the girl in question is Beth, which sparks a brawl between the two teenagers. Rip, played by Kyle Red Silverstein, comments, "You never mention her name." "She is not touched by you. You f**king don't even speak to her. Do you comprehend?"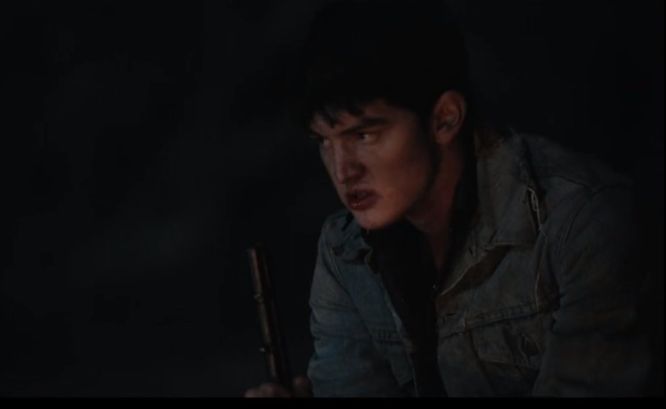 This is what turns Rip into a hysterical rage. He gets the upper hand with boulder-like fists as a fistfight breaks out. When Rowdy panics and draws a knife, Rip takes up a real boulder, knocks him to the ground, and then finishes the fight brutally. After that, Rowdy is in terrible form, trembling and vomiting up blood. Although Rip takes care of the cowboy who was once his friend, it is insufficient. Rowdy says, "I think I'm dying," to him. Rip then rides back to the ranch to ask John Dutton, his superior, for assistance (Josh Lucas).  Even after Rowdy offered him the wise advice to lie and tell John he got knocked off his horse. As soon as the men leave to save Rowdy, they discover him dead.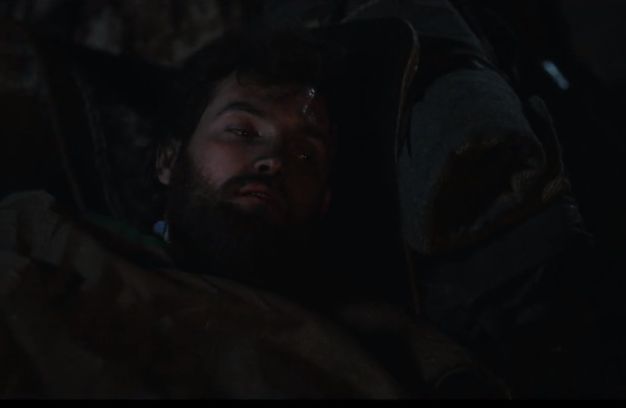 Why didn't you simply inform me that the rider lost his balance? John queries. Rip responds, "That's what Rowdy said. I didn't lie to you because you told me not to.  On the other hand, Rip makes the decision, to be honest with John. Rip reveals what he did to him.  Rowdy spoke terrible things about Beth, he admits out loud. He acknowledges hitting Rowdy in the head with a rock as well. Despite the fact that John is dissatisfied with Rip, he respects the youngster for his commitment. As a direct consequence of this, John and Young Lloyd offer their assistance to Rip in burying the body and covering up the crime.
Rip discovered Duttons' secret graveyard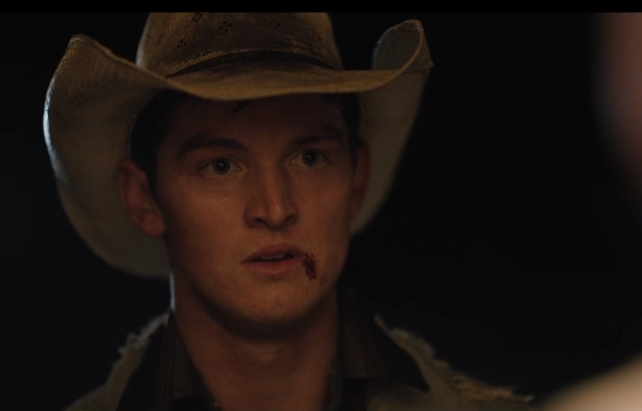 Rowdy has no family, Young Lloyd says as John considers his options. He is merely a wanderer. We may deliver him to the train station. The phrase "train station" is a euphemism for the Duttons dumping the body of someone who has wronged them on the rugged Montana-Wyoming border, as everyone is aware.  On the other hand, in exchange for this, John requires Rip to swear that he will always protect the Yellowstone Ranch and maintain his allegiance to the Dutton family. The relationship between Rip and John (Kevin Costner) is very evident from this incident.  In the end, Rip decides to take Rowdy's life because of what he said about Beth. He is doing this to protect the reputation of the woman he loves and discovered the Duttons' secret graveyard when he was a teenager.. However, Rip does not intend to take Rowdy's life. The confrontation between Rip and Rowdy becomes uncontrollable. Rowdy eventually succumbs to his injuries and passes away as a result.
These flashback sequences, which mostly focus on Rip and Beth's early love, may be omens of disaster to come. More positive Beth/Rip moments have occurred this season than in all previous seasons combined. Perhaps the show is becoming overly sentimental. Or perhaps it's about to rip our hearts out. Undoubtedly, someone will pass away. Or are these flashbacks merely a waste of time-consuming backstories?
Yellowstone Season 5 Episode 8[Part 2] will air on January 1st, 2023.