In the fifth episode of Season 4 of 'Yellowstone,' an activist named Summer Higgins arrives in town, John Dutton (Kevin Costner) is confronted with a new struggle. At the ranch, tensions are high, and Jamie makes a vital discovery. Beth takes a more confrontational approach to demonstrate her power over her opponents. Finally, Jimmy met a great old fella at the Four Sixes  To know more know the recap for episode 5, Scroll below. Are Cowboys curious to discover about Yellowstone season 4 episode 6? So, everything you need to know about the new Yellowstone episode is right here (www.tvacute.com).
Yellowstone Season 4 Episode 6 Spoilers
When it comes to Yellowstone season 4 episode 6, what do you most want to see? Are you as surprised as we are!  'I Want to Be Him' is the title of the sixth episode of Yellowstone season four. What exactly does the title imply? It's evident that it's envy in some form or another. One thing we've learned about Garrett and Jamie so far is that they have a jealous streak, which we believe is a major reason for what they're doing.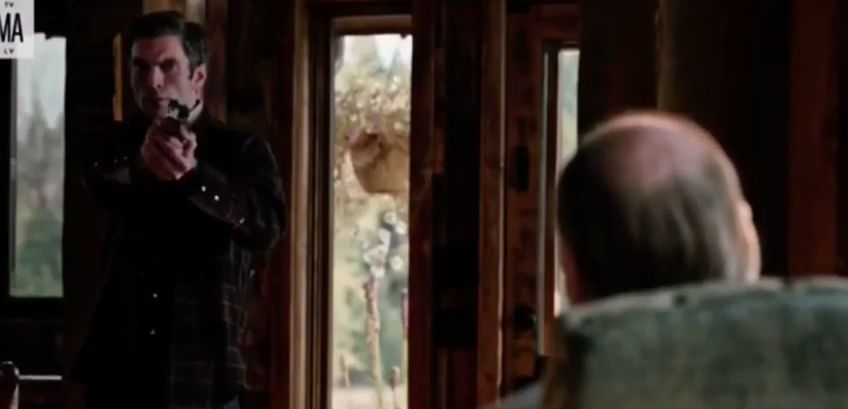 The most important thing to remember heading into this episode is that the season is half over! Whatever occurs here will affect the rest of Season 4 and possibly Season 5. The new season of this Kevin Costner-led action drama has been a hit with fans. Season 4 not only has an incredible 93 percent Audience Score on Rotten Tomatoes, but the numbers have also been phenomenal. With this show's current ratings and Paramount's plan to spin it in other directions, expect more chaos and bloodshed at the Dutton Ranch.
Yellowstone Season 4 Episode 6 Promo
Yellowstone Episode 406 Synopsis: Beth confronts her father's houseguest. Kayce and his family searches for a new home. Jamie seeks answers from Garrett. Lloyd loses his cool.
Will we get answers to these questions which were left out in Yellowstone Season 4 Episode 5?
What influence will Beth's position at Market Equities have on the family? Will Summer turn out to be a Dutton ally? Where, if at all, do Lloyd and Carter fit into the ranch's future plans? Is it possible for Kayce, Monica, and Tate to return to the ranch? And, most significantly, will Jamie be forced to choose between his biological father and the man who raised him… and, if so, how will this affect his relationship with his own son?
Yellowstone Season 4 Episode 6 Release Date
Yellowstone Season 4 Episode 6 will release on December 5 at 8:00 p.m. ET on  Paramount Network and the CMT website. Yellowstone is not yet available on Netflix. However, if you have a current Hulu + Live TV subscription, you may watch Yellowstone Season 4 live or on-demand. Yellowstone Seasons 1, 2, and 3 are now available to watch on the new Peacock streaming service. Peacock plans start at $4.99 per month. Season 4 of Yellowstone will not be available until 2022 when it airs on Paramount Network. Additionally available at various costs through Amazon Prime Video, Sling, Philo, FuboTV, YouTubeTV, Google Play, Vudu, Direct TV Stream, and iTunes.
Yellowstone Season 4 Episode 6 Photos – 'I Want to Be Him'
This slideshow requires JavaScript.
Yellowstone Season 4 Episode 5 Recap
On the Brocken Rock Reservation, Kayce and Monica are spending quality time together, while Tate is recovering from his trauma. The demonstration against animal maltreatment and commercialization continues, and John and Ryan arrive to assist. John is the one who pays Summer's bail. He did it because he respects her resolve to do the right thing. He wants to show her around the ranch. Beth informs John that she has accepted a position at Market Equities. He's interested in learning how taking the job will help us. The property's wedding reservations are now being accepted by Beth. She unfairly terminated Bob's employment. Lloyd is enraged when he sees Laramie kissing Walker at the ranch.
Jamie gives Riggins complete immunity. Jamie asks Riggins if Garrett ordered the hit on the Duttons during his interview with the convict, and it is implied that Riggins says yes. Jamie comes to Garrett's house to confront him. Christina, Jamie's ex-girlfriend, is waiting for him at his house. Jamie is given the opportunity to meet his son for the first time by Christina. The episode ends with Jimmy arriving at the Four Sixes Ranch. He is entirely confused and disoriented in his new surroundings. He naps on a seat but is awakened by two old men talking. Jimmy enjoys listening to the men chat about rodeo until a cowboy interrupts. The cowboy tells Jimmy he just met a Texas legend, and Jimmy, being the idiot he is, confuses the two. Buster Welch, a famous Texas rodeo figure, is one of the old men.