Season 5 Episode 9 of SEAL Team was another standout episode, with drama, high stakes, and surprising cliffhangers. this episode was focused on Jason. Gathering his family was unsurprisingly difficult for him, especially his rocky relationship with his father. When Alana died, Jason felt bad since he knew he wasn't the best spouse, and now he's much more guilty than before. on the other hand, at the last minute that Stella's waters had ruptured. Clay made a broad remark about leaving the Bravo squad. Bravo members' and their families lives are more complicated than ever. After watching the penultimate episode, people are eagerly anticipating the next installment. (www.tvacute.com) Here's all you need to know about SEAL Team Season 5's tenth episode, including the trailer and release date.
SEAL Team Season 5 Episode 10 Spoilers
In the tenth episode of SEAL Team Season 5, titled "Head On, the Bravo team will go on a mission unlike any other. It'll be our final installment, and we're expecting it to be massive. They are heading on a new adventure, one that could change their lives forever. In a team meeting, Command drops the bombshells. The gang will be given new names! It's possible they'll be gone for up to six months! They will be unable to communicate with their loved ones throughout this period! This, understandably, has had a significant impact on the team. The assignments that they are given are extremely difficult. They will be self-contained, independent of the Department of Defense, and will have their own distinct identities.
Sonny, for example, is seen in his kitchen, tearing up. It will be difficult for him to miss six months of his daughter's life because he is a new parent. Furthermore, his connection with Hannah is still in its infancy. After that, there's Clay. we're confident he won't want to abandon his beloved and potential child. He's also been assisting his father while he battles cancer. Clay did bring up the possibility of taking some time off from the team. Trent had already stated that he would be taking a break from the team following his near-death experience. SEAL Team will return with new episodes early next year after this episode; it's possible that there may be a cliffhanger after that.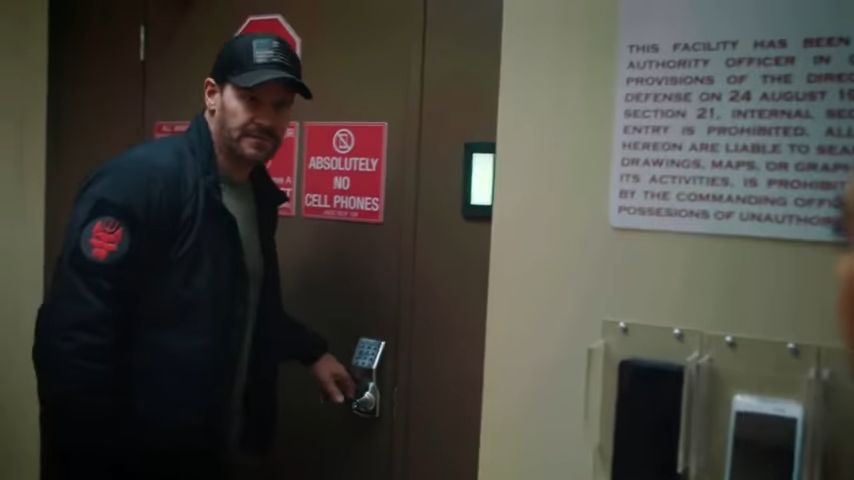 Jason, on the other hand, has been in denial about his TBI. He's recently proven to be a liability, causing the entire team to be hospitalized for days. Could he finally come to his senses in the fall finale? On the series, we've reached a critical juncture. It's impossible to predict where things will go next. We have no idea, but all we can do is watch to see how it all unfolds. Check out the season finale episode's trailer below.
SEAL Team Episode 5.10 Synopsis:  Bravo Team is presented with a mission in South America unlike any other, while tensions surrounding Jason's leadership are at an all-time high.
SEAL Team Season 5 Episode 10 Release Date
SEAL Team Season 5 Episode 10 will release on
Sunday,
December 5
on
Paramount+
.  (Episodes will be available on Paramount+ at 3a/2c.) Previous seasons of the SEAL team are now available to stream if you want to catch up. If you prefer to view the episodes online, you can do so via
CBS' official website,
 CBS App, or 
Paramount+.
 Online viewing options include 
Direct TV
, Pluto TV, 
Fubo TV,
 Hulu+Live TV, Xfinity Stream, and 
YouTube TV
. On-demand versions of the episodes are also available on 
Amazon Prime
and iTunes.
SEAL Team Season 5 Episode 9 Recap
Jason and Mandy have arrived at their hotel, but Jason is researching TBIs, and Mandy is curious as to what he's been up to. He is summoned to work. Mandy is alarmed, but he goes alone and discovers that his photo, as well as possible personal information about his family, is on an extremist website. He gathers everyone to a hotel, but his father is a thorn in his side, refusing to leave his event. Jason's father then accuses him of chasing glory and being a bad husband. Alana contacted him all the time while he was away, according to his father, and they went to aid her, but she begged them not to tell him. Jason is filled with remorse and discovers that the threat isn't so serious, so he returns to the hotel. Jason cries as Mandy walks away, but he still can't express his feelings. For him, there's a lot on the line. Sonny and Hannah continue on with their lives, but things take a change when Davis informs them that he has been admitted to the hospital. Ray is attempting to do good with the money his father left behind. In the middle of the night, Stella awakens. Her waters have broken months ahead of schedule.