The third and most recent episode of the "Trapped" series is available on Netflix as Entrapped. The sequel 'Entrapped' follows the same investigative team of Andri Ólafsson and Hinrika Kristjánsdóttir as they solve a murder mystery involving a drug cartel, a cult, and a long-ago missing person case. In the end, when the true criminal is exposed, Andri's suspicions regarding the relationship between Ivar (Auðunn Lúthersson) and Lína are validated. The two of them experienced the following. www.tvacute.com provides a comprehensive recap on this page.
'Entrapped' Season 1 Recap
The opening scene of Entrapped is a fight between the "Horns" biker gang and "The Family," a cult. The conflict involves a land dispute that both sides have over which the cult is located. The relationship between some of the gang members and the cult leaders is further explored in the novel. But when Ivar Kristjánsson is brutally murdered, the plot really gets going. The tragedy takes place the same evening as the altercation Ivar had with Gang member Gunnar (Haraldur Stefánsson).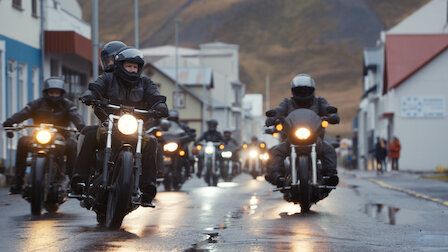 As the police investigations get underway, Andri and Hinrika work together once more. Andri is brought into the investigation despite the fact that he now works for the financial theft division because of a complicated history he had with Ivar when his lover Lína vanished and he had no other explanation. Ivar's father tells Andri that although he was subsequently found to be innocent, the damage to his reputation caused him to join the cult. Now that Andri is deeply guilty, Var's parents insist that he find their son's killer as a form of retribution. Andri, Hinrika, and Trausti Einarssson begin the investigations with the strong suspicion that Var's murder and Lína's missing all those years ago are somehow related. As more information comes to light, Gunnar's relationship to Oddur (Egill Ólafsson), the cult's co-founder, is made clear. Ivar and Gunnar once shared a group of friends. However, a chasm developed between them when Ivar joined Gunnar's father in founding the cult.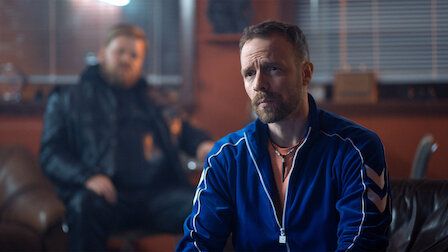 Danish leader, Hopper (Thomas Bo Larsen), Gunnar's uncle, also supports him in his battle to protect the property on which The Family resides. He is the "Horns'" leader, and his latest scheme calls for expanding the drug trade to Iceland. The purchase of the land would be extremely beneficial to the deeds. In the meantime, Bergur, who was Lína's brother and Var's childhood friend, used the bar that Ivar owned to launder money for Gunnar and Hopper. Another piece of unsettling information is disclosed at Asar, the ranch where The Family resides. Ivar and Asar, Oddur's current companion, were having an affair and engaged in sexual activity just prior to the latter's murder. In both the main and supporting roles in this Sigöldugljfur murder mystery on Netflix, there are many different people. The majority of them avoid being suspected. The true criminals, however, are not identified until the very end.
In Netflix's Entrapped: Who murdered Ivar, and why?
Up until the end of its six-episode run, "Entrapped" did nothing but divert the audience with a plethora of individuals who all felt like suspects. Some radiate stronger questionable vibes than others. The main reveal, though, feels like a quick fix at the conclusion. Bergur was the one who killed Var. Andri obtains security footage from the night of var's murder with the aid of Eirikur. The video showed an argument between Bergur and Var's father. This prompts Trausti and Andri to leave for Var's funeral up at Asar. When Kristján is questioned, he divulges a terrible secret that he had been suppressing from everyone. It became out that Kristján had once slept with Lína while they were both intoxicated. When Bergur discovered this, he immediately left to tell Ivar about it. But to his total surprise, Ivar was already aware of it. Var, who thought Lína was a harlot, also killed and destroyed her. Bergur picks up a hammer and kills Ivar by smashing his skull with a hammer as soon as he admits to killing Lína.
Did the cult play a role in Ivar's slaying?
Early on, there are a lot of questions about the cult. Oddur and Asar, the cult's leaders, are the two main suspects for Var's murder in the outset. Investigations quickly reveal that Ivmm ar and Asar had a sexual relationship. Oddur was alarmed when he learned this, as he had no idea it existed. He might have been aware of the relationship and killed Ivar in the cave without Asar's knowledge. Oddur, however, was unaware of the relationship at the time and might not have committed such a heinous murder if he had. But she seems like a highly believable suspect.
Entrapped opens with Ivar kissing a strange woman goodbye at the caves, just before his horrifying demise. When it is later discovered that the woman was Sa, the already-present suspicions about this mystery woman are only strengthened. But as the season draws to a close, that hypothesis is also disproven. The real killer is exposed, and they are not cult members.
In Netflix's Entrapped: Who was the real murderer?
Episode 6 of the final episode asks Kristján about his whereabouts. Kristján kept an unsettling mystery from his family. Lína, the fiancée of his own kid, eventually told her brother Bergur that he had once had an affair with her. Unbeknownst to Bergur, Ivar also knew the information and was so appalled by it that he murdered Lína as retaliation. Bergur, on the other hand, solely utilised this knowledge as a threat to compel frequent hush money payments from Kristján. When Bergur's narcotics enterprise went a bit astray, he required some urgent money – roughly 20 million in one fell swoop. Bergur threatened to destroy Kristján if he didn't pay the impossibly high price. Bergur fled to Ivar specifically to dismember Kristján's family by telling Ivar about his liaison with Lína. However, Kristján never connected the dots and surmised that Bergur might have murdered Ivar as a result of what transpired between them.
In Netflix's Entrapped Ending: Why was Andri sent to jail?
Andri used excessive force and went beyond his legal powers in two separate instances. The first time was eight years ago when he beat up Ivar while interrogating him about Lína's disappearance. The second time happened in a hostage situation versus Bergur at the season finale. Even though Andri was right all along regarding Var, he nonetheless overstepped his bounds and behaved improperly. Andri had to murder Bergur in the hostage shootout scenario in the finale episode as well, otherwise, he would have killed Sóley. But because he was excluded from the lawsuit in the first place, Andri was equally at fault. He was forced to bear the burden of the infraction because he no longer had jurisdiction over the matter. The jury comes to a judgment and condemned Andri to two years behind bars.