Emily in Paris Season 3 raises Emily's life in Paris and unveils the show's true villain. She faces several challenges in her job and life. Emily (Lily Collins) chooses between staying at Savoir and relocating back to Chicago or living in Paris with her companions and confusing love life in Season 3. In the first 2 years of Emily in Paris, there is no clear opponent. Emily in Paris mostly centers on Emily trying to address her professional troubles and develop a good connection with Alfie (Lucien Laviscount), but its side character arcs reveal Emily's nemesis. Emily's marketing talents improve in Season 3, while the enemy displays their true colors and emphasizes their acts against Emily from the start.  (tvacute.com) Here is all you need to know about the conclusion of Emily in Paris Season 3.
Emily In Paris Season 3: Is Camille Razat leaving the show?
Emily in Paris Season 3 Episode 10 Recap: Ending Explained! 
Who is the real villain in Emily In Paris Season 3?
The real villain of Emily in Paris is Camille (Camille Razat). In Emily in Paris season 2, she betrayed her promise to Emily to keep away from Gabriel (Lucas Bravo). Camille was unhappy to learn about Emily and Gabriel's connection, but Emily was right that they were split up. By continuing to care about and be friends with Emily following season 3, Camille's scheme to use Emily to win back Gabriel was an intentional attempt to manipulate Emily for her own gain.  In Paris, Emily faces many challenges in her personal and professional life, but none of them are personal. Only Camille manipulates Emily and Gabriel to obtain what she wants. Camille's mother's plan affects her, yet she has her own life and still betrays Emily out of envy. In season 3, Camille's betrayal makes her Emily's genuine villain in Paris.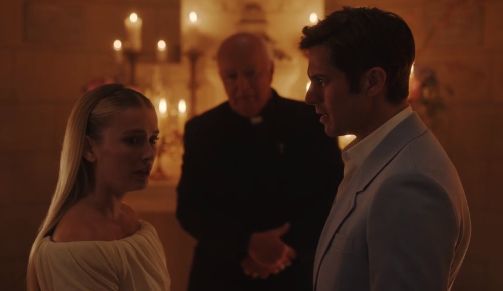 Camille manipulates Gabriel in Emily in Paris season 3. Camille starts an affair with Sofia (Melia Kreiling), which Emily discovers at Alfie's housewarming party. Emily is confused about what to do after an awkward encounter with Camille and Sofia (Melia Kreiling), who are having a fight at a restaurant with Mindy. Emily made the decision to keep quiet and avoid getting in the way of Camille and Gabriel's relationship again when she witnessed Camille kissing Sofia on the rooftop.  Emily maintains this information to herself to protect Camille and quit interfering, but Camille returns and shows up to Camille and Gabriel's engagement party turned to Wed. Camille is a terrible girlfriend and friend, and her actions with Gabriel prove she was a hypocrite. By choosing to follow her impulses over respecting her partnership with Gabriel, Camille left Sofia for Greece, further underscoring her hypocrisy.  Camille continued to humiliate Emily in front of everyone, including Alfie, which terminated their friendship and exposed Camille as the awful friend she really was. Whether Camille came back from Greece out of love for Gabriel or merely for the sake of their child, Emily in Paris season 3's Camille shows that she was the real culprit all along.