The third season finale of Emily in Paris is now available. The amuse bouche, featuring
Lily Collins
as an international marketing guru from Chicago, finds Emily at love and professional crossroads. Is Emily ready to commit to banker Alfie
(Lucien Laviscount)
now that her longtime fling Gabriel
(Lucas Bravo)
has reconciled with champagne heiress Camille (
Camille Razat)
? If she chooses to leave her position with the affluent Sylvie (Philippine Leroy-Beaulieu) and move back to Chicago to work for Madeline
(Kate Walsh)
, it might become moot. The final episode has many unanswered questions, unlike previous season finales.
Emily didn't work for Madeline and returned to Chicago or Sylvie and stay in Paris. Emily lingered in both worlds until they erupted before moving to Paris and rejoining Julien
(Samuel Arnold)
and Luc
(Bruno Gouery)
at Sylvie's new marketing agency. After losing Pierre Cadault
(Jean-Christophe Bouvet
) to a corporate monster with different ideals the firm struggled to regain its feet as a new enterprise. In
Emily in Paris Season 3 Episode 9,
surprising occurrences follow substantial changes for everyone. After Emily is upset by Alfie's family's ignorance, they make things on the Instagram official. Gabriel
is engaged to Camille, but he doesn't know she's cheating on him with a gallery woman.  (tvacute.com) Here is all you need to know about the conclusion of
Emily in Paris Season 3 Episode 10
 in case you missed any of the exciting moments.
Who is the real villain in Emily In Paris Season 3? Explained!
Emily in Paris Season 3 Episode 10 Recap: Charade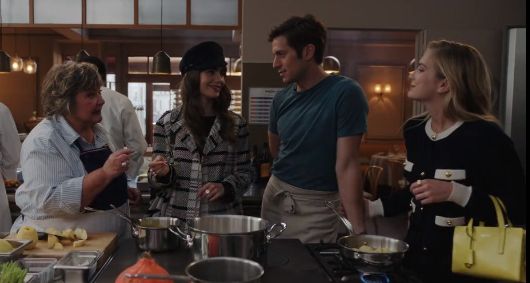 As the episode opens, Emily visits Gabriel's newly renamed and opened the restaurant after getting the idea from his visiting grandmother. When Emily accepts Gabriel's invitation to come inside, Gigi warms up to her right away and offers to be her grandma in France if Emily is missing her own. Gigi becomes icy when Camille enters, making it apparent that she disapproves of her grandson's choice of spouse. The awkwardness of the situation is further emphasized when Camille invites Emily and Alfie to their engagement celebration on Saturday at her parents' château in Champagne. But as always, Emily decides to ignore the uncomfortable and stand with her pals.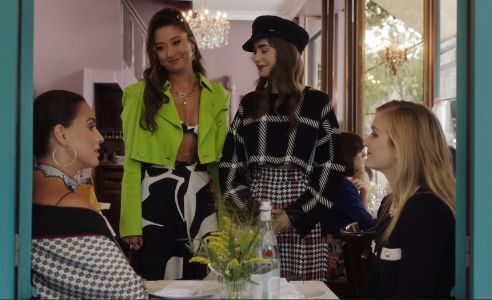 Emily is confused about what to do after an awkward encounter with Camille and Sofia (Melia Kreiling), who are having a fight at a restaurant with Mindy. Emily made the decision to keep quiet and avoid getting in the way of Camille and Gabriel's relationship again when she witnessed Camille kissing Sofia on the rooftop. Mindy supported this choice. This time, Mindy tells Emily that since they're getting married, things are different and she shouldn't remain silent anymore. Luc's ex-girlfriend Marianne is actually an inspector with the authority to run a restaurant with a Michelin star, Emily learns at the office after spending time with Gabriel a few weeks earlier and learning about his lifelong dream. She broke up with Luc, sadly, because he wasn't discreet about it. but the mention prompts him to get in touch and make plans for her to go to the restaurant opening.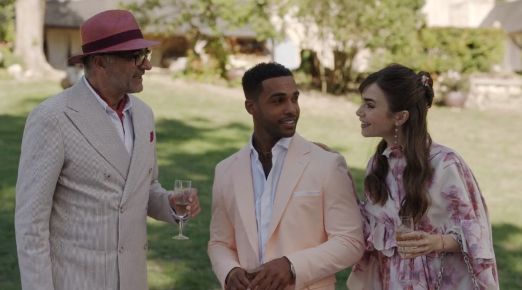 Emily and Alfie are welcomed with open arms as they arrive at the engagement party in Champagne. The news that Emily has started a new relationship and Camille has found her ideal partner has delighted Camille's parents, especially her mother. Emily finally confronts Camille about their secret relationship, which only makes her appear distressed and hesitant. In essence, Camille instructs Emily to mind her own business before departing to rejoin the celebration. But in a shocking turn of events, Gabriel and Camille decide to get married there at the party in front of all of their loved ones. With the exception of Gabriel's grandma Gigi, who is once again feeding inspector Marianne and Luc while working in the kitchen.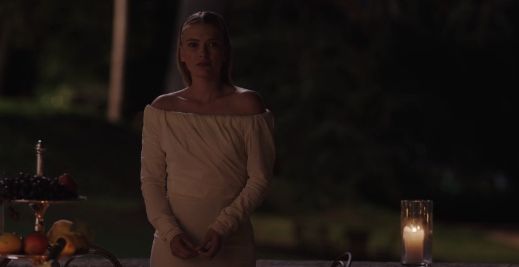 Marianne is even more impressed with the dish and suggests that Gabriel will soon receive a Michelin star. Luc communicates this information with Emily right once, and Marianne does the same for Gabriel. Before softly departing, Camille silently observes the two of them as they experience this moment of perfect contentment together.
Emily in Paris Season 3 Finale Recap: Do Emily and Gabriel end up together?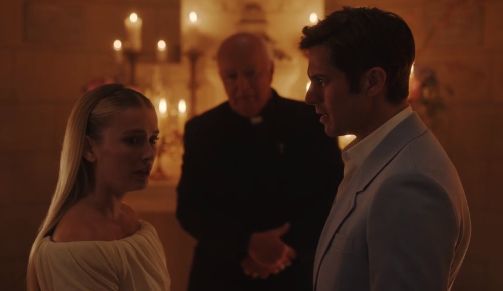 Gabriel finds Camille and suggests that they get married immediately now. Naturally, Camille replies "yes." They are seen exchanging vows inside, but Camille interrupts and says Gabriel is not required to do this. Finally confronting the issue at hand, she declares to everyone present that Emily and Gabriel have been in love ever since she arrived in Paris. Camille admits that she coerced Emily into making a deal not to be with Gabriel—a pact that, because she yearned so strongly to be with Gabriel, she had no intention of keeping. The moment Camille's mother tries to stop her, Camille replies that she can no longer live through her and walks out, leaving everyone in a state of shock.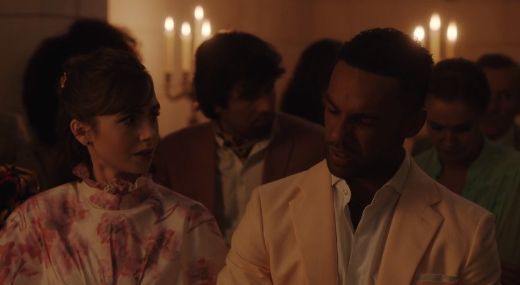 Unfortunately for Emily, Alfie is there and hears Camille's explanation; as a result, he finally comprehends the circumstance. He departs from Emily after informing her that no one would pick anybody else before Camille. She tries to fight it for a split second, but she knows it's true, so she lets him go. Gabriel approaches Emily as she is sitting outside the château, attempting to process everything that has just happened. It appears like they are now getting their chance to spend time together and explore the chemistry they have always felt. However, in Emily in Paris style, I have one more shocking revelation to make. Because Camille is expecting, Gabriel has suddenly been interested in getting married, opening up his own restaurant with a vision, and having children. When will these two get a break?