Writer-director Noah Baumbach transforms the classic novel by Don DeLillo into a parody of the 1980s starring Adam Driver and Greta Gerwig. They embark on a weird adventure where major topics are addressed in the wake of an ecological disaster hailed as an "airborne hazardous event" as the heads of a boisterous blended family in a university town. The movie White Noise is set in the 1980s, and its broad comedic spurts, scary moments, and musical score adhere to the fashions of the day. White Noise by Baumbach is a film with a lot to be admired. The aggressively eccentric portrayals from the supporting ensemble, which also includes Sam Nivola, May Nivola, Jodie Turner-Smith, and André 3000, flawlessly combine with the sincere performances of his stars. Read on as (tvacute.com) we explore what transpired in White Noise to find out how it ended or how it differed from the source material.
White Noise Movie Ending Explained!
In the year 1984, Jack Gladney (Adam Driver) teaches "Hitler studies" at the College-on-the-Hill, a discipline he invented. Despite his expertise, he doesn't speak German and is covertly taking introductory classes to get ready for a lecture he must make at a conference. Babette (Greta Gerwig ), Jack's fourth wife, is his wife. Heinrich (Sam Nivola) and Steffie (May Nivola), who was born of two prior marriages to Jack, Denise (Raffey Cassidy), who was born of a former marriage to Babette, and Wilder, whom they co-conceived, make up their mixed family of four. Denise observes Babette and discovers her hidden supply of Dylar, a strange medicine not listed in the standard records, which she had been prescribed. In a dream, Jack sees a shadowy figure attempting to kill him, alluding to a previous discussion with Babette about their shared fear of dying. Professor of American culture and Jack's colleague Murray Siskind (Don Cheadle) wants to create a comparable subfield called "Elvis studies" and persuades Jack to assist him. Both momentarily face off against one another as rivalry between their respective courses intensifies.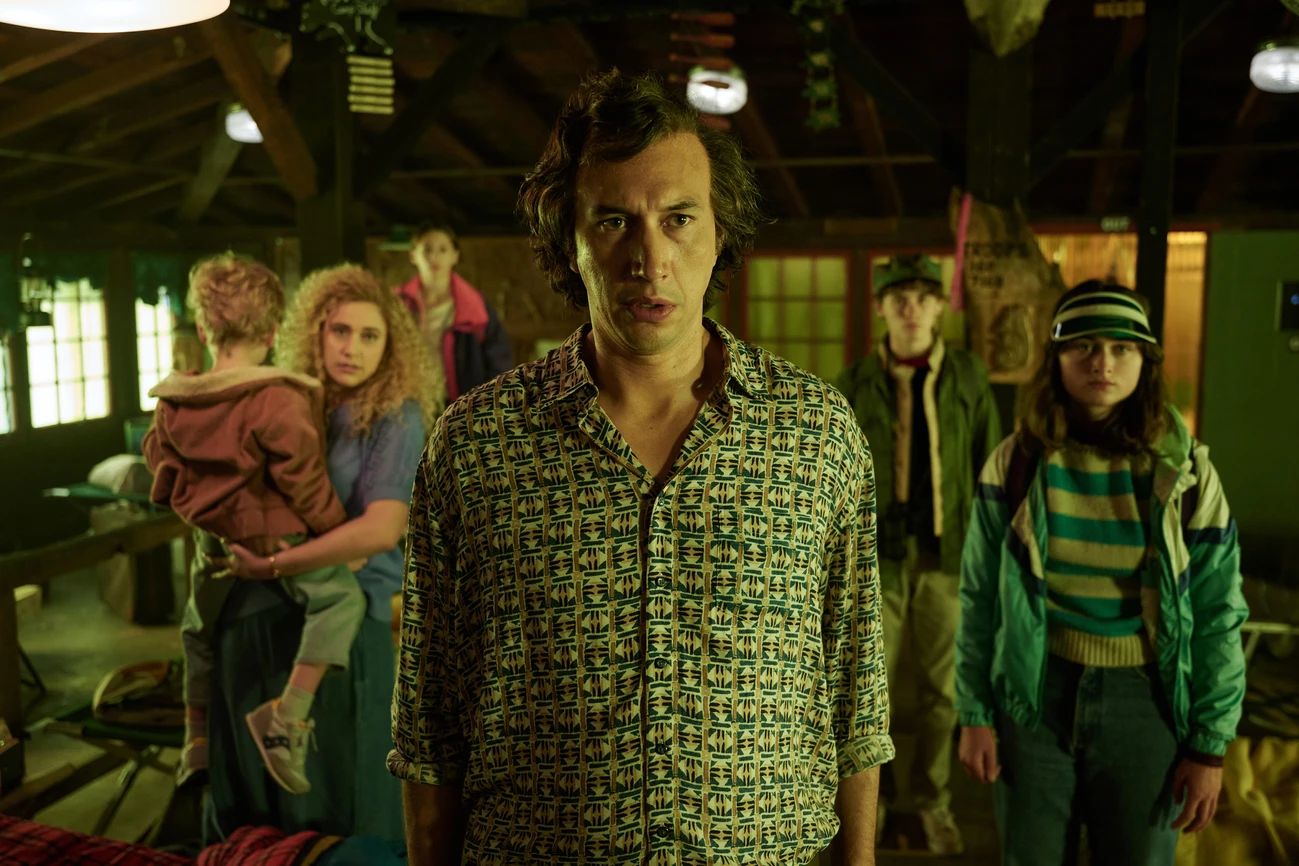 An academic brawl ensues, which Gadney appears to win despite their mutual admiration making it feel more like a draw. The oldest Gadney child is spying on her mother Babette, whom she believes to be a drug addict who has memory loss. An unexpected "airborne hazardous event" upends their way of life and sends the family scurrying to a quarantine facility. When Jack realizes he was standing outside during the toxic rainstorm and his health may be affected, this increases his fear of dying and they are greeted by a team of "SIMUVAC" responders (as in, simulated evacuation, which only further confuses them as to whether the airborne toxic event was even real).
They ultimately make their way back home; Babette has grown increasingly distant and eventually admits to having enrolled in a study for a medication to treat fear of dying, but it was canceled. Babette started having sex with the enigmatic Mr. Gray in exchange for the drug Dylar because she needed it, but she stopped using it since it left her disoriented and made it difficult for her to tell words from their objects. When Jack discovers an advertisement for Dylar in their trash, he grabs his father's revolver and goes in pursuit of Mr. Gray (also motivated by Murray's remark that killing someone could allay Jack's anxiety of passing away). Mr. Gray is obviously high on his own supply, and he exhibits the same incapacity to separate words from their intended meaning.
[Netflix] White Noise Movie Ending Explained!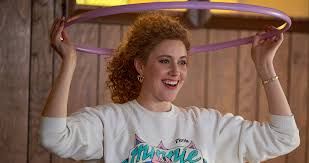 Jack takes advantage of this by exclaiming phrases like "speeding bullet!" which makes Mr. Gray fall to the ground. In the end, he confronts Mr. Gray and shoots him, concealing the wound by holding the gun in his hand. When Jack and Babette arrive on the scene, Mr. Gray, the only survivor, shoots them. Jack and Babette drive Mr. Gray to a hospital staffed by German nuns who practice atheism after Jack overcame his fear of dying as a result of their conversation. Because of how absurd the irony is, Babette and Jack are reunited.  In the A&P supermarket, they run into Murray and have a brief but seemingly amicable conversation about the previous year in the last scene. The Gladney family performs a dance that is reminiscent of one from a music video as they shop at an A&P supermarket in the final scene of the film. The credits roll as they approach the cash registers, and everyone starts to dance.
How 'White Noise' is different from the Novel?
Siskind is an African American in the film, despite being Jewish in the book. In the book, Wilder is not Gladney's child. In comparison to the novel, the Gladney kids in the movie are around five years older. In the book, Gladney received the rifle from his father-in-law. Gladney takes his neighbor's automobile to get to the Mink's motel in the book. He makes use of Murray Siskind's in the movie. Contrary to what is depicted in the movie, Gladney does not call Mink to find out where she is. In the book, Gladney drives around in quest of something before finding the Mink's motel. In the book, Babette did not appear at the hotel. The book does not contain the lengthy vehicle chase sequence that was created for the movie.