The Christmas romantic comedy Falling For Christmas, which stars Lindsay Lohan and former Glee actor Chord Overstreet, is one of Netflix's most popular original movies this year, in large part because of Lindsay Lohan's much-anticipated comeback. When you contemplate the present that is this brand-new movie, which just became available on Netflix.  Days before Christmas, After falling off a cliff and developing amnesia, the young and recently engaged heiress Sierra Belmont (Lohan) falls for a widower handsome lodge owner Jake (Chord Overstreet) in the movie. he tries to help Sierra restore her memory. And although though the focus of the film is on their burgeoning romance, it ends with a significant character Tad her influencer boyfriend (George Young) coming out. The movie has a small-town vibe similar to other Christmas movies, but what kind of place is needed for this perfect storm of a great Christmas movie? (tvacute.com) Here's the lowdown on the movie's set in terms of where it was actually shot throughout the holiday season.
Where Was Lindsay Lohan's "Falling For Christmas" on Netflix Filmed?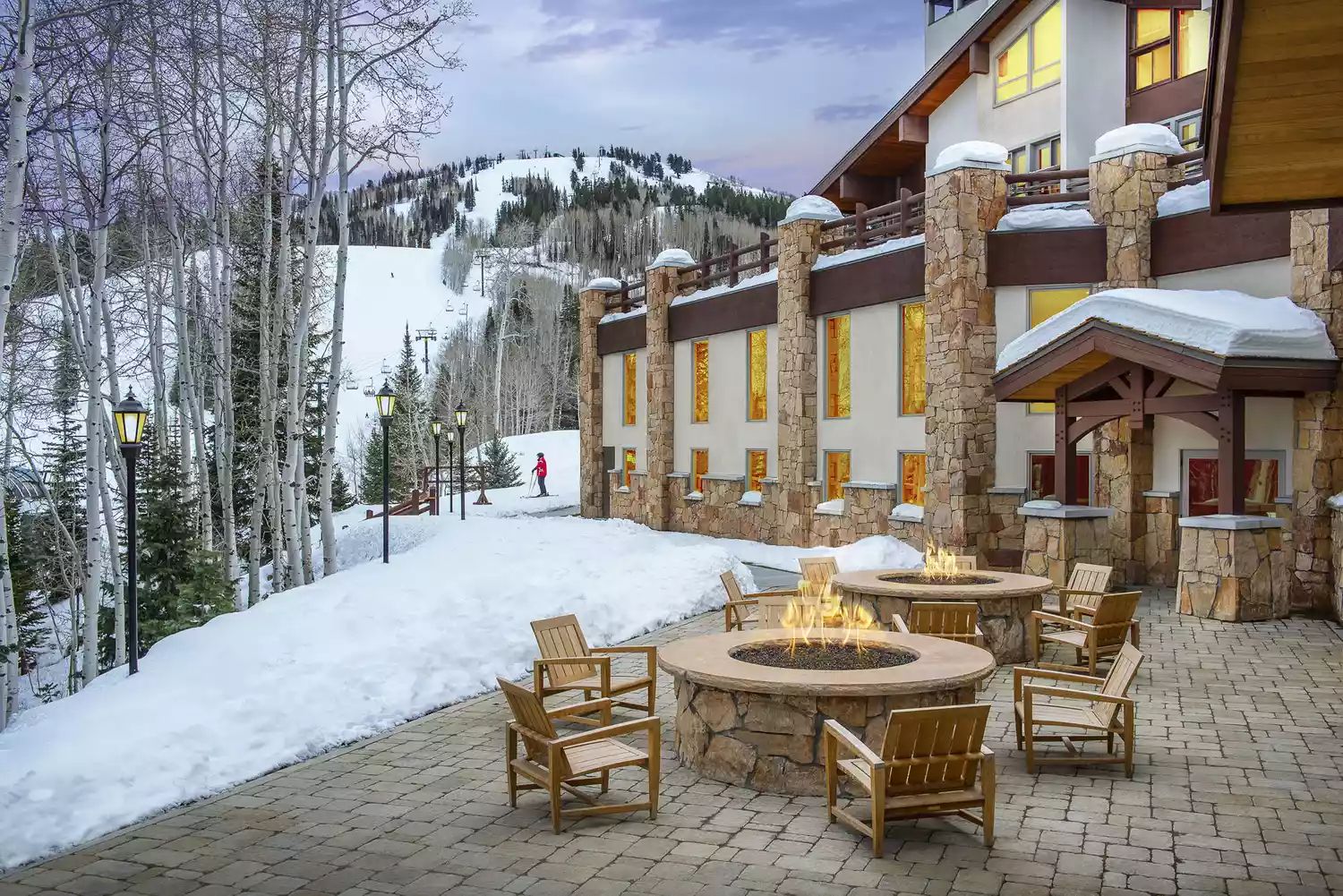 Falling For Christmas was shot entirely in Utah from November 8 to December 15, 2021, giving the movie some incredibly authentic-feeling scenes set in a snowy small town. The majority of the filming took place in Salt Lake City or Park City, and real businesses from both towns were used to represent their fictional counterparts in Falling For Christmas. The real lodge where the movie was filmed first opened in 1982, yet its reputation hasn't diminished over time. Numerous times, including every year starting in 2018, the World Ski Awards have recognized it as the Best Ski Hotel in the United States  Stein Eriksen Lodge Deer Valley, a five-star hotel in Park City, is the real-life equivalent of Jake's modest North Star Lodge. 
Park City's Goldener Hirsch
The fictional Belmont hotel chain's family-owned Sierra facility is significantly portrayed in the movie and is actually Park City's Goldener Hirsch, a five-star luxury hotel (Part of the Auberge Resorts Collection). Who knows, perhaps staying at or visiting one of these places will give you the idea for your own real-life romantic comedy set in the winter (preferably without the skiing accident and amnesia scenes from the film). The Goldener Hirsch's old-world look and modern construction offer the best of both worlds. You can wander through glass skyways and believe you're in a lovely town by a fireplace. It also has restaurants, lounges, a pool, a fitness facility, a dry sauna, and another wellness programming. If that's your ideal vacation spot.