We cordially invite you to enter the enchanted world of "When Calls the Heart," where each episode is a trip replete with touching scenes, surprising setbacks, and the triumph of the human spirit. We dig into the lives of Hope Valley's people in Season 10, Episode 6, titled "The Heart of the Problem," as they struggle with their own unique problems and learn that a little bit of heart can resolve even the most difficult problems.
As we follow the lives of the adored characters, this episode transports us on an emotional rollercoaster. From Rosemary's moving journey of self-discovery to the children's struggle for access to the hot springs, "The Heart of the Problem" provides a window into the intricacies of life in this tight-knit community. Fear not, though; in this charming town, we will find joy, love, and education.
Join us as we (tvacute.com) begin on a trip through the review of When Calls the Heart Season 10 Episode 6, examining the scenes that touched our hearts and gave us a greater understanding of the strength of love and understanding in the face of adversity.
When Calls the Heart Season 10 Episode 8 Recap
When Calls The Heart Season 10 Episode 5 Recap
When Calls The Heart Season 10 Episode 6 Recap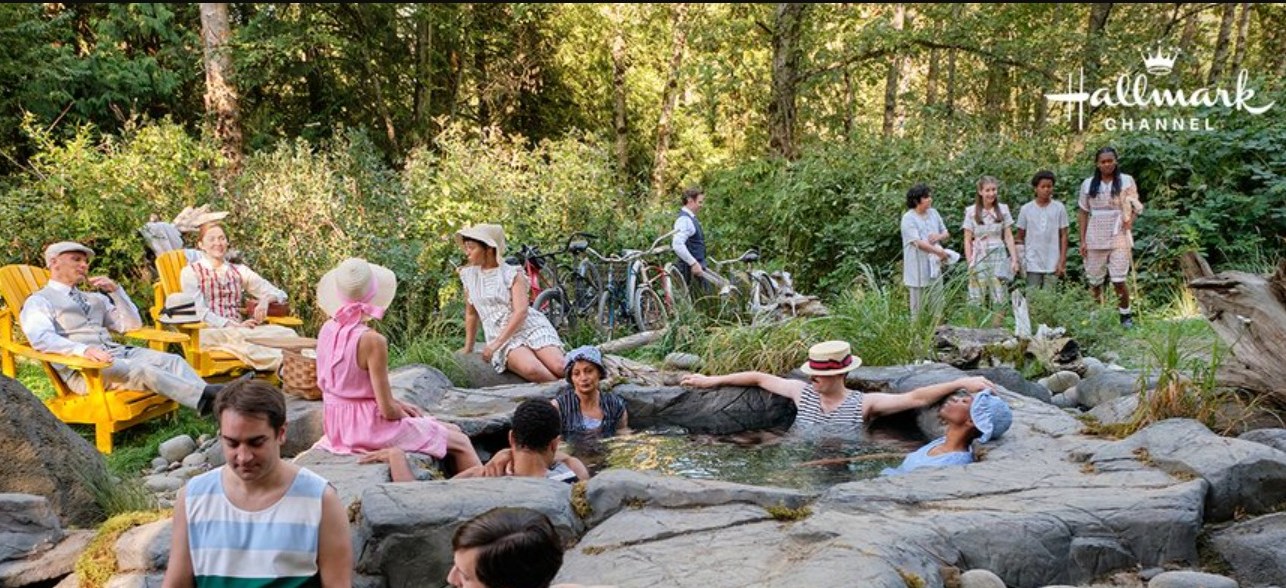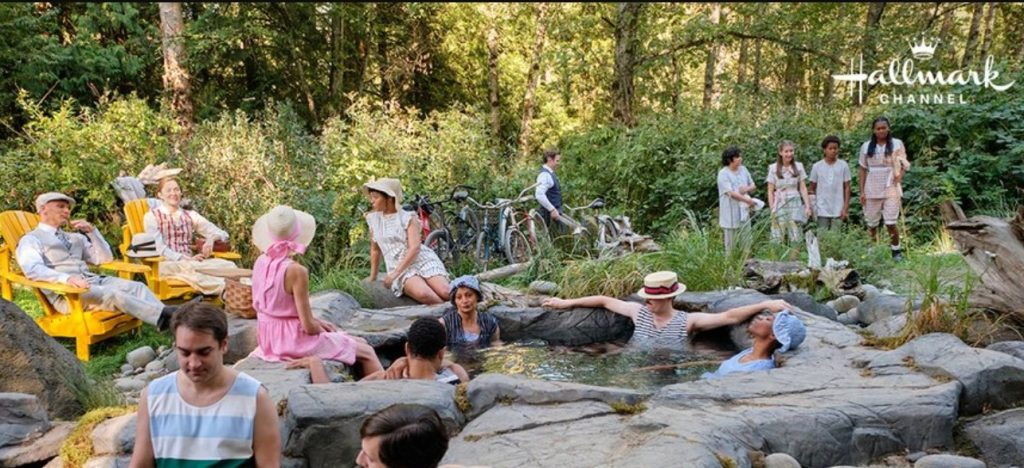 In this heartwarming episode, we see the residents of Hope Valley dealing with a variety of situations, each of which calls for a little bit of heart to fix. Allie, Angela, Cooper, and Toby are among the kids who are stuck in a difficult situation because of the visitors who have taken over the hot springs. They seek advice from Lucas and Elizabeth Thatcher (Erin Krakow) in their search for a solution.
Lucas, the astute businessman and poker player, gives them insightful advice on how to approach negotiations. He highlights the value of keeping one's cards close to one's chest and the necessity of making sure that both parties feel like they are getting what they want. Lucas helps the kids come up with a brilliant plan that involves providing the tourists with alternate diversions, like calisthenics, to get their focus off the hot springs. In the end, this tactic enables the youngsters to retake their preferred swimming area, demonstrating the value of making concessions and coming up with novel solutions.
Rosemary (Pascale Hutton) , as masterfully portrayed by Pascale Hutton, is battling her past demons. Her quest to become a mother, which has been a longtime dream of hers, brings back memories of Rosemary's own mother, who abandoned the family when Rosemary was only five years old. This episode goes into greater detail regarding Rosemary's worries about becoming a "motherless mother."
The episode also examines the relationships between Nathan and Faith in parallel. Kevin McGarry's character Nathan fights to hide his affection for Faith, but with Bill's (Jack Wagner) support, he finally works up the bravery to ask her to dance. Their growing relationship represents a new beginning for Nathan and helps him to recover from his previous heartbreak.
As the episode progresses, we see the beautiful community gathering that Minnie (Natasha Burnett) and Joseph (Viv Leacock) arrange, complete with a barbeque competition that pulls the locals together. It is evident that this close-knit community has transformed into a family in every sense because of the warmth and camaraderie among its people that can be felt on a daily basis.
The episode's intriguing layer of mystery is enhanced by Madeline's tale in "When Calls the Heart" Season 10 Episode 6. At first, Stefanie Von Pfetten's Madeline seemed to be debating staying in Hope Valley. But as the program goes on, it becomes clear that she might be hiding some sinister truths.
Jack Wagner's character, Bill, the mayor of the town, grows an odd bond to Madeline. His sixth sense, sometimes known as "Mountie intuition," suggests that Madeline might be hiding something. Even though he is unable to place it, he has a gut feeling that something is wrong.
Making a sudden move is one of Madeline's storyline's key developments. Bill offers to fix her house and sell her his land, but Madeline seems to be in a rush. She seems unsure of her intentions and insists on having the attorneys for her late spouse evaluate the sales deed.
When Madeline overhears a conversation between Nathan and Harry, a young Eagle Creek resident, it is one of the pivotal events in her journey. When Nathan finds that Eagle Creek is associated with the Union City Holding Company, he is horrified to see it in such a terrible situation. The abrupt land purchases and presence of this corporation in Eagle Creek have severely harmed the town's economy. Madeline's response to this exchange raises the possibility that she and the Union City Holding Company are connected.
Madeline @stefanievon and Jamie #JohnMiller are really taking to Hope Valley! But will they make it their new home? 🏡 Tune in to an all new When Calls the Heart tonight at 9/8c, #Hearties! pic.twitter.com/G5vH1JwgT9

— Hallmark Channel (@hallmarkchannel) September 3, 2023
Near the end of the episode, Madeline decides against leaving Hope Valley despite her original hurry. To Jamie's and Bill's surprise, she makes the decision to go to the community gathering. Her abrupt change in behavior makes it difficult to know what her genuine aims and driving forces are.
Madeline's narrative serves as a reminder that secrets might surface in a tiny town like Hope Valley where everyone's lives are intertwined. We are intrigued to learn more about her mysterious background in upcoming episodes because of how she adds dimension to the story.
When Calls The Heart Season 10 Episode 6 Recap: Ending!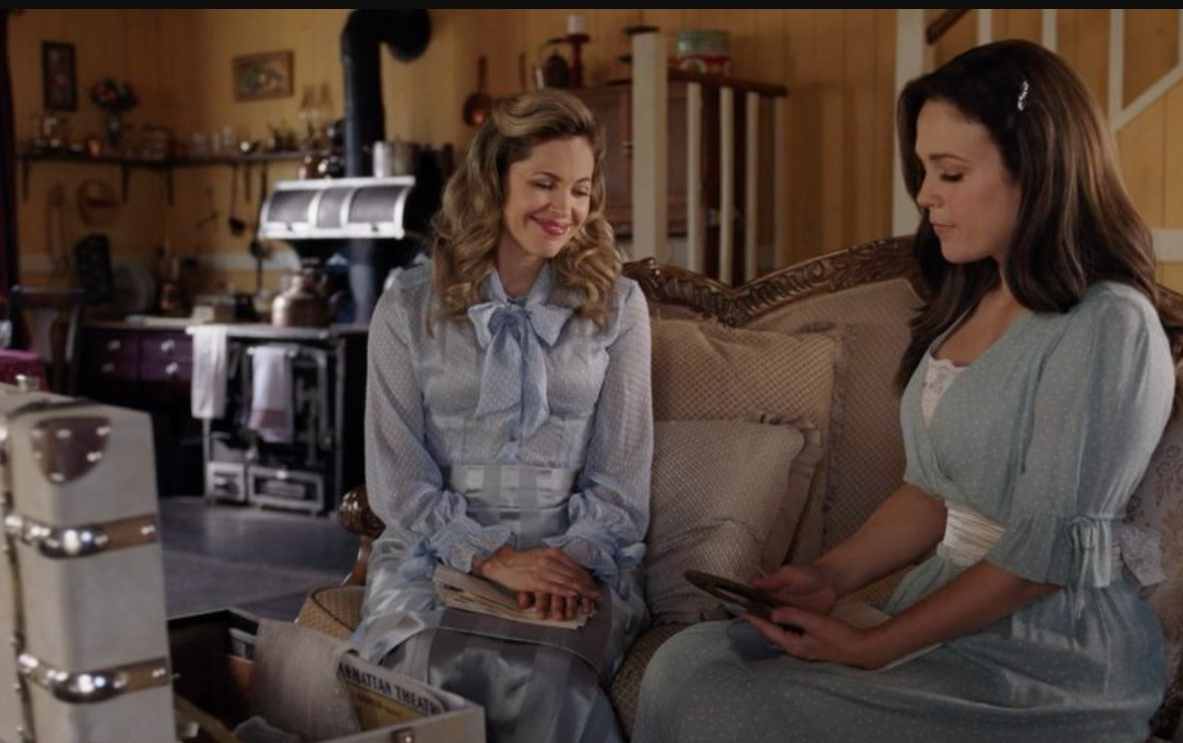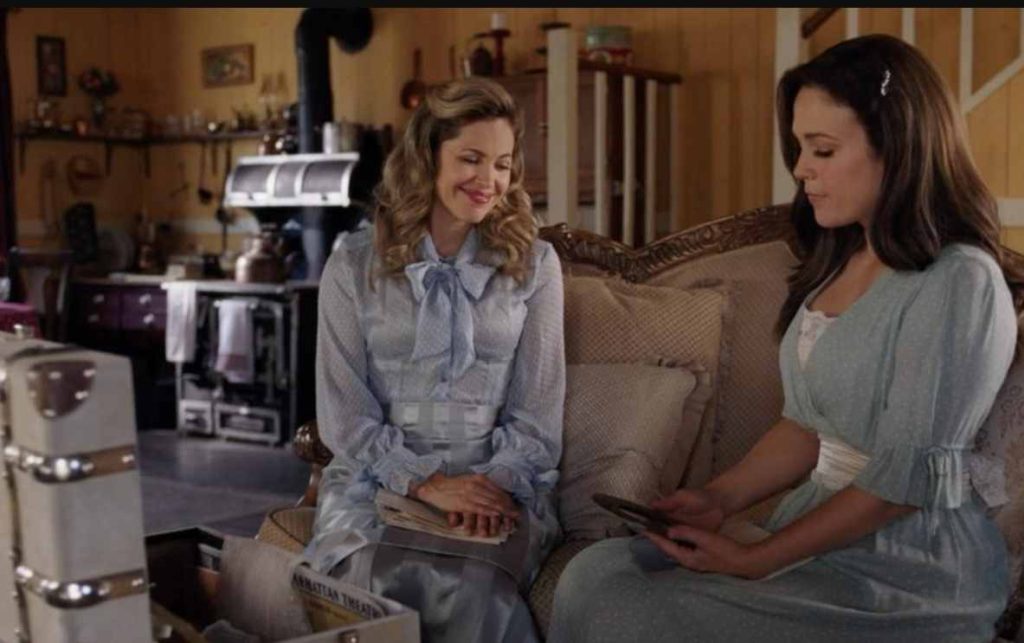 The emotional impact of "The Heart of the Problem"'s climax is largely centered on Rosemary's journey. Rosemary finds herself distracted and overpowered by painful memories despite the joy of parenthood. She hears a familiar tune coming from a music box during a chance encounter at the Mercantile, setting off a wave of emotions she is no longer able to control.
Rosemary's close friend Elizabeth notes the shift in her behavior and worries about Rosemary's mental health. Rosemary ultimately opens up to Dr. Faith who is portrayed by Andrea Brooks about her intense love for her mother, Goldie, who left her when she was just five years old, during a routine visit. Rosemary learned of her mother's passing when she was eighteen, which made the situation even more devastating and left her with unresolved grief and unanswered questions.
Faith offers a critical insight when she explains that Rosemary is grieving the loss of her mother and counsels her to take comfort in doing something that reminds her of her mother. Rosemary embarks on a mission to locate a concrete connection to her mother after this crucial event.
Lee and Rosemary look through the trunk and discover photos and letters addressed to Rosemary from her mother – she never received or knew about them! 💌#Hearties pic.twitter.com/ymFecICM1D

— SCHeartHome (@SCHeartHome) September 4, 2023
In a touching turn of events, Rosemary's husband Lee Coulter—played by Kavan Smith—becomes her source of solace. We spotted a mystery trunk earlier in the season that contained Rosemary's mother's belongings. Rosemary finally opens the trunk after first being adamant about throwing it out. She finds the solutions she has been looking for for a very long time in its depths. She discovers a treasure trove of her mother's letters and old pictures within the trunk. Rosemary gets a glimpse into her mother's affection and her own childhood through these priceless relics. Rosemary's mother clearly loved her and had never forgotten her, as evidenced by the letters found in the trunk.
The letters expose a tragic truth: Rosemary's father had received the letters during their divorce but had chosen not to share them with his daughter in order to spare her the hurt. Rosemary feels incredibly relieved by this realization, which ends her long-standing concerns about her mother's love. She reads one of the letters to her infant daughter forming a bond with her that endures the passage of time. The letters become a source of strength and connection. Rosemary is comforted by this realization, and it also puts an end to their disagreement over the name of their baby daughter.
What is the Name of Rosemary, Lee's Baby? Explained!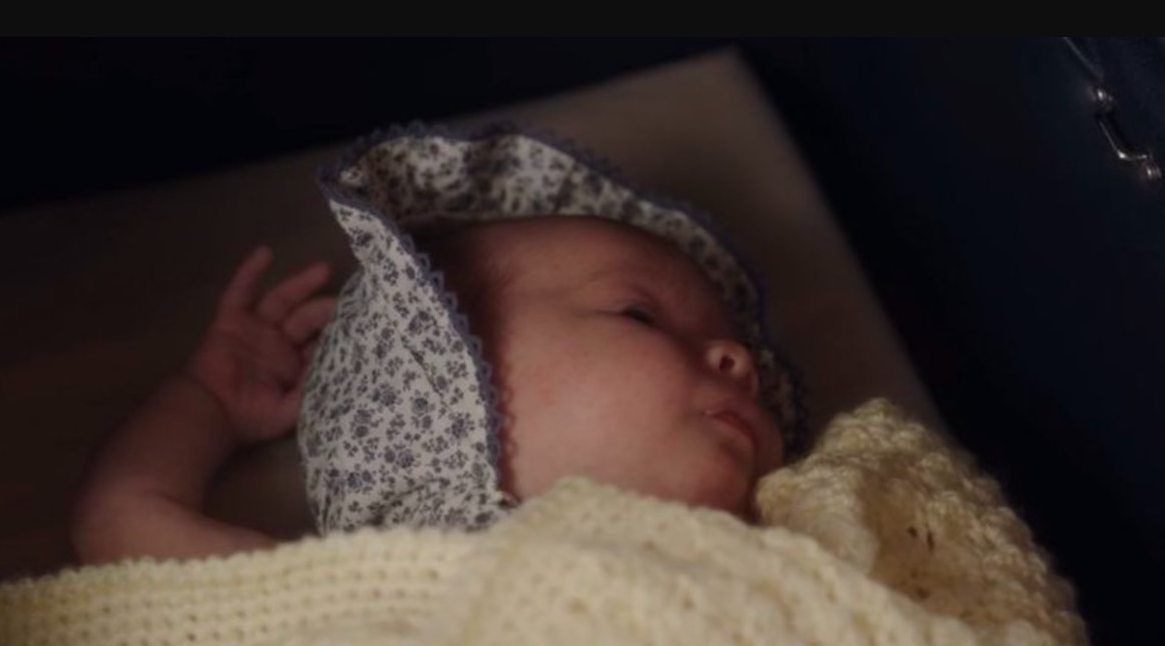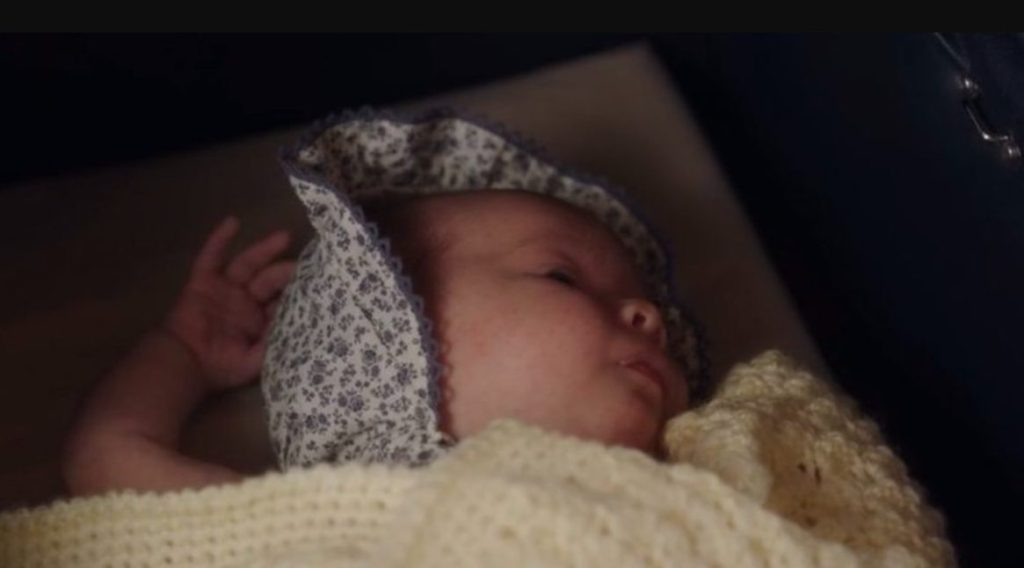 The newborn daughter of Rosemary and Lee has a unique significance in "The Heart of the Problem." Rosemary and Lee choose to honor their mother's memory by naming their daughter after her after learning about her mother's letters and coming to a new appreciation of her mother's love. As a result, Marigold Elizabeth Coulter, also known as Goldie, is given the baby girl's name.
This name decision symbolizes Rosemary's intense emotional journey in this episode. Every time Marigold's name is mentioned, it serves as a lovely reminder of the enduring connection between generations. Marigold retains the heritage of her grandmother's love.
The naming of Marigold captures the spirit of Hope Valley, a place where love, understanding, and recollection are at the center of every decision, in a town where the ties of family and community are valued.
Conclusion
The sixth episode of "When Calls the Heart" season 10, "The Heart of the Problem," takes us on an emotional whirlwind tour of the lives of those who live in Hope Valley. This episode perfectly captures the essence of love, resiliency, and the strength of human connections—from the children's fight for the hot springs to Rosemary's profound path of self-discovery and the sweet moments shared at Minnie and Joseph's BBQ gathering.
Rosemary's long-standing anguish was finally eased, and the naming of her daughter Marigold serves as a moving reminder of the enduring ties that unite us with our past and influence our present. The episode exhorts us to find comfort in our heritage and treasure the relationships that give life its true purpose. As we say goodbye to "The Heart of the Problem," we are reminded that even the most difficult pathways may be made light with a little bit of heart. The human spirit continues to flourish and the heart always finds its way back home in Hope Valley.