This true murder thriller Phrogging: Hider in My House is weirder than fiction and investigates the practice of covertly residing in another person's house. Each episode includes two first-person experiences of survivors telling the most twisted, horrifying tales imaginable, from the man in the attic to the creeper in the crawl space. Cinematic recreations help to bring the hints and confrontations to life together with interviews and important archive sources. Yes, there could be monsters under the bed, as evidenced by this show. Despite not being common,incidences of phrogging have long been documented nationwide. But because the crime has been included in movies more recently, people are now curious as to whether it actually happened or if it is just a myth.
The term "phrogging," which alludes to the way frogs leap from one area to another, refers to the crime of someone residing in someone else's house covertly. (Frogging is how it's pronounced.) Phrogging can happen in occupied residences or ones where the owner is not present, and it can take many different forms, from transitory intruders to more permanent ones. Victims frequently feel off, but they are prone to self-doubt and first hesitate to ask for assistance.
Phrogging: Is it real?
Padre Island, Texas, has seen more phrogging than most communities. The barrier island on Texas' southern coast has many vacation houses and attracts phroggers looking for temporary labour, says Dale Rankin, publisher of The Island Moon local newspaper. "They hunt for a dark house at night and find a way in," he explains. Tom Lane, a veteran Massachusetts police officer, tells A&E True Crime, "You bet your life it is. Long before the phrase was created, Lane looked into a case in 1986 involving 17-year-old Daniel LaPlante, who was fixated with another teen named Tina Bowen.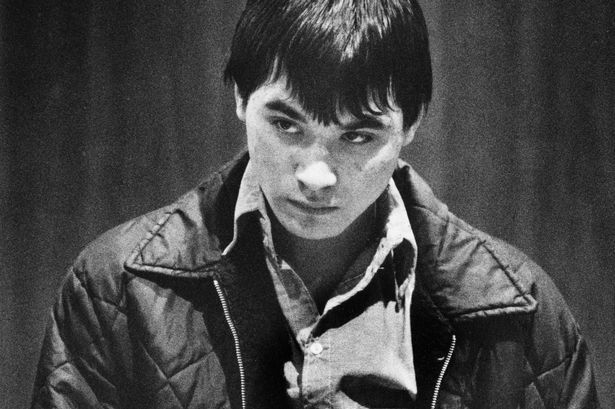 LaPlante successfully entered the Bowen residence and took cover in a wall crevice adjacent to the bathroom. He started teasing Tina and her family by making weird noises, drinking leftover milk and changing TV channels. He once used a hatchet to kidnap Tina, her sister, her father, and a friend. Tina managed to get away and seek assistance from a neighbor.
Would Tina and her family have been murdered by LaPlante?
Most likely, says Lane. Tina stopped that by getting away. The hero was her. According to him, the Bowen family paid a high price for LaPlante's misdeeds, which left them traumatised for life. Tina's father felt bad because he didn't trust his daughters when they said strange things were happening at home until his early death. Even the cops wondered at times, "Is this really happening?" Lane reflects. It was so incredible, but it was genuine. Being a cop, you cannot ignore it.
The Gustafson Murders
LaPlante left, but a few days later he came back to the Bowen house. Tina's father saw him through the window and phoned the police. Lane gives thanks to officer Steven Bezanson, who is now retired and used his hunting prowess to zero in on LaPlante's hiding place. He had been detained. He committed a terrible crime while on bail two months later. He broke into Priscilla Gustafson's house, sexually assaulted her, and then killed her and her two young children.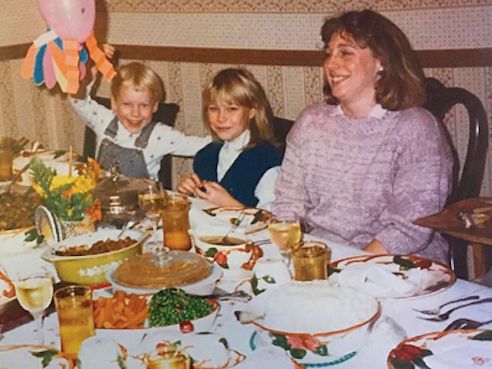 After what Lane describes as "Massachusetts' largest manhunt in 20 years at the time," he was apprehended. LaPlante is currently serving three consecutive life sentences after being found guilty of the three murders. According to Lane, this was the strangest and most upsetting case he had ever investigated. Without a doubt, in Lane's opinion, we are dealing with a cold, calculating person. He initially enjoyed the voyeurism, but it wasn't nearly enough.
Where is Daniel LaPlante Now?
Due to this, he would have been eligible for parole after having 3 life terms in 2017 rather than 2032. (45 years in total). The three deaths, in this case, were not caused by a single act. Three separate, vicious murders were carried out by Mr. LaPlante. He murdered a pregnant 33-year-old woman and her 5- and 7-year-old children. He wrecked a family and a neighborhood. The court decides that the maximum punishment is appropriate.After the trial, Rev. William Morgan Jr., Priscilla's brother, said outside the court: "Is it Justice?
Is Andrew Gustafson still alive?
In 1989, Priscilla's husband Andrew Gustafson wedded Carole Gustafson, who was also a widow. Both Andrew and Carole wore two wedding rings for their nuptials—one to commemorate their union and the other to honour their late spouses. Holly and Laura, the couple's daughters, were born. Andrew stopped practising law and started working for the government as a child advocate. He worked for the Massachusetts Conference of the United Church of Christ after serving in this role for 12 years. Andrew Gustafson passed away from cancer in May 2014. He had reached age 60.
Detective Kerry Lovallo investigated a 2017 stalking case involving a guy who tortured his estranged wife while residing in her house. While not a classic phrogging case, it contains similar components, says Lovallo. The woman had a child from a prior relationship, and occasionally the woman's husband would take care of the child while she was away at work for a few days at a time. The woman noticed roof banging, missing jewelry, clothing, undergarments, beer cans, and cigarette butts in her home. She noticed open kitchen drawers and slashed tires. Police found the husband's palm print on a threatening Christmas card mailed to the woman." He wanted to be her hero," adds Lovallo. "He terrorized her so she'd contact him for safety. It was his way of rejoining her. The husband admitted threatening and endangering others.