Former US Attorney Jay McCloskey – Painkiller, a forthcoming Netflix drama, skillfully portrays the havoc unleashed by the introduction of OxyContin. The series premiered on August 10th and adeptly depicts the harrowing aftermath that follows. It begins by focusing on Richard Sackler, the former chairman and president of Purdue Pharma (portrayed by Matthew Broderick), then delves into the actions of sales representatives Dina Shihabi and West Duchovny. These representatives strategically positioned themselves across America before finally examining the effects on everyday Americans, as portrayed by Taylor Kitsch.
Notably, Uzo Aduba plays Edie Flowers from the U.S. Attorney's Office, embarking on an intensive quest to uncover the sources behind the escalating addiction crisis. A pivotal scene features U.S. Attorney Jay P. McCloskey from Maine, leading a press conference where he unequivocally labels OxyContin as "the most significant criminal and social threat" to Maine. Furthermore, he dispatches warning letters to over five thousand medical practitioners and members of Congress, alerting them to the growing dangers posed by OxyContin.
Below is an overview of Jay P. McCloskey's background, offering a convenient means for those seeking deeper insights.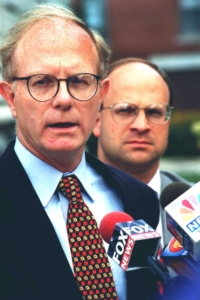 Who is Jay McCloskey?
Jay McCloskey hails from Bangor, Maine, where he forged his early years. Demonstrating an affinity for law and politics from a young age, Jay's passion grew stronger over time. Following his graduation, he embarked on his educational journey at the University of Maine in Orono, actively participating in student government within the State Legislature. After completing his studies, he advanced his legal career by securing an internship with the Labor Oral History Project. Concurrently, he supported George Mitchell's gubernatorial campaign while working for a European corporation—a clear early indication of his diverse interests.
Jay McCloskey initiated his formal legal education at the University of Maine School of Law in 1975 while residing in Portland. From there, he journeyed to Washington D.C., rapidly immersing himself in political circles while serving senators like Edward Muskie and Bill Hathaway. However, around 1980, Jay began dedicating more of his energy to practicing law. From 1980 to 1993, he served as Assistant U.S. Attorney in Maine before ascending to the position of U.S. Attorney for Maine while maintaining active engagement in political circles.
President Bill Clinton nominated Jay McCloskey as U.S. Attorney for Maine in 1993, acknowledging his legal expertise and political involvement. From 1993 to 1995, he played a pivotal role in shaping Department of Justice policy through his U.S. Attorney General Advisory Committee membership. Particularly crucial during that period were implementing Federal Sentencing Guidelines and handling crack cocaine cases (a role he chaired from 1993 to 201).
Jay McCloskey gained widespread respect for his proficiency in white-collar crime and federal regulations, frequently appearing before both the First Circuit Court of Appeals and United States District Court cases. Beyond his legal practice, Jay's dedication extended to serving on boards such as the University of Maine Alumni Association and Maine Bar Foundation. He was also sought after as a lecturer, addressing complex criminal cases before audiences across North America, South America, Australia, and New Zealand.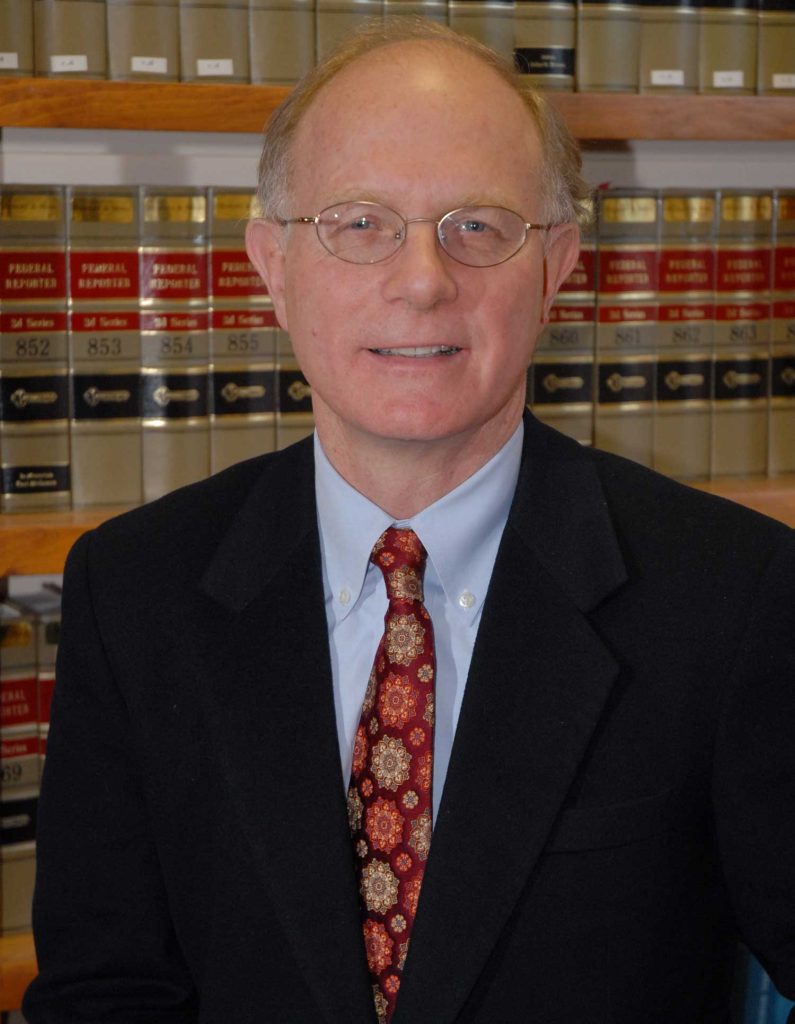 What Has Happened to Jay McCloskey?
Jay McCloskey consistently maintained that he did not engage in any unethical dealings with the company or receive any financial incentives to remain silent after criticism of his consultancy's implications emerged. He vehemently refuted such allegations, stating, "This perception is incorrect; Purdue Pharmaceuticals considered several of my recommendations and withdrew certain medications from the market based on my suggestion." "Their efforts extended beyond producing tamper-resistant prescription pads; significant resources were allocated to creating informative pamphlets." It is evident that Jay McCloskey stood firm in his decisions and never intended to adopt a two-sided approach. Instead, he unwaveringly stands by his actions without any regrets or second-guessing.
Jay emphasized his profound empathy for families grappling with the hardship of drug addiction. He acknowledged the public outrage directed at Purdue and OxyContin, which are often linked to distressing drug addiction crises in America. When responding to inquiries about Purdue's motives, Jay offered a thought-provoking perspective: "One might question whether this was merely a Purdue publicity campaign; ultimately, however, the decision rests with you. My understanding can only be as comprehensive as your access to records permits."
Jay McCloskey has chosen Portland, Maine, as the base for his legal practice: McCloskey, Mina & Cunniff LLC. This legal practice is a testament to Jay's commitment to law and justice. In addition to his legal practice, Jay is a sought-after public speaker on complex criminal prosecution issues throughout North America, South America, Australia, and New Zealand. Furthermore, he remains actively engaged in providing legal education and advocacy, serving on the boards of both the Maine Bar Foundation and the University of Maine Alumni Association.
Must Read: What Happened to Howard Udell of Purdue?