Is Nicholas Galitzine Dating? – Since Prime Video unveiled its first promotional image from their latest original movie, "Red, White & Royal Blue," featuring Nicholas Galitzine and Taylor Zakhar Perez, online fans have been buzzing with anticipation.
Galitzine and Perez excel as Prince Henry Fox-Mountchristen-Windsor and Alex Claremont-Diaz in this cinematic adaptation of Casey McQuiston's bestselling book. Both actors effortlessly portray these roles; stills and preview clips showcase the exceptional casting choices made for this movie due to the apparent on-screen chemistry between Galitzine and Perez as the two protagonists.
Many spectators have noticed an exceptional on-screen relationship between the lead actors, prompting numerous viewers to speculate whether there might be something deeper between the co-stars beyond what can be seen on-screen. Their chemistry was unlike anything seen before, sparking curiosity about possible off-screen relationships between them.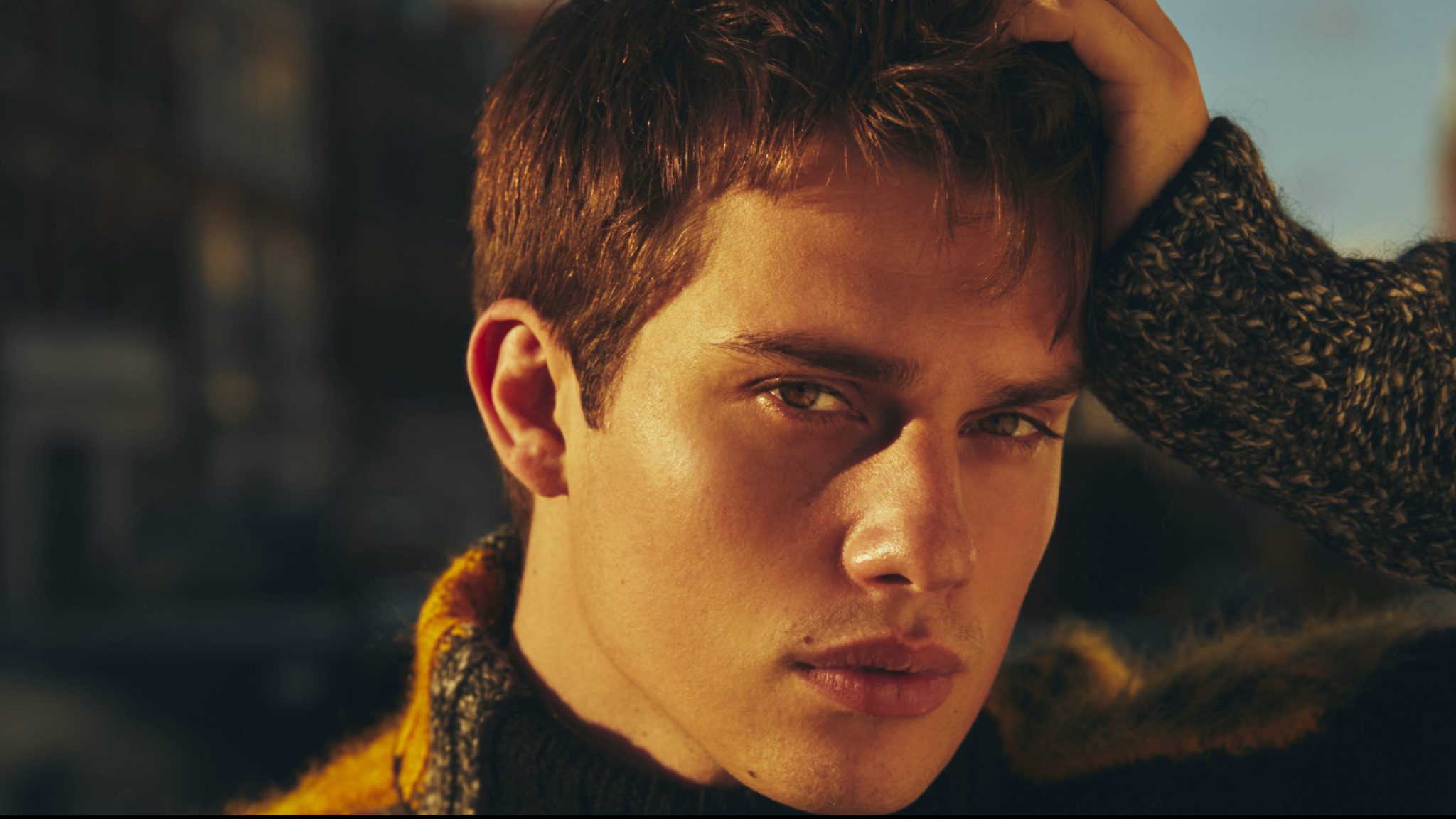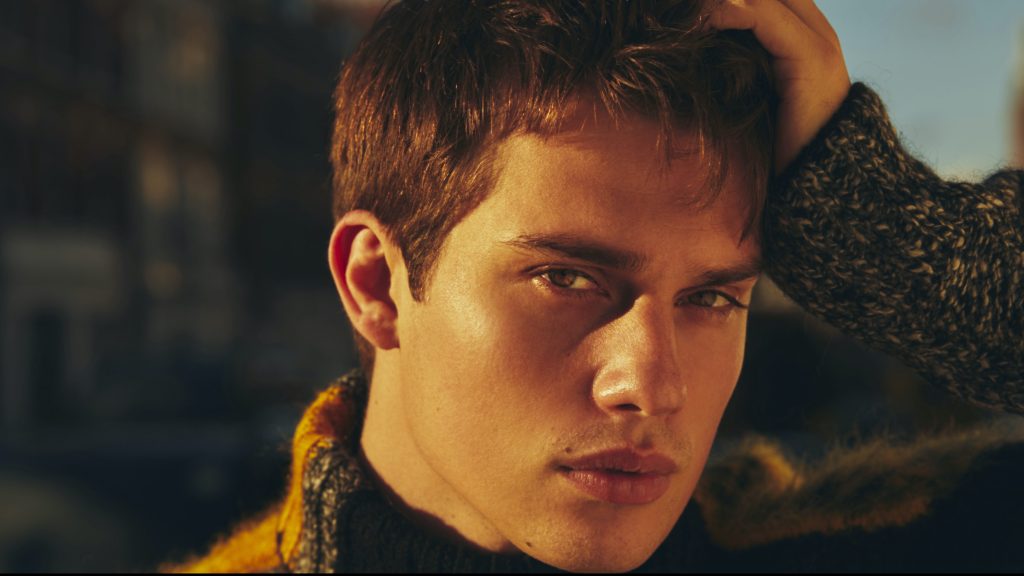 Who is Nicholas Galitzine?
Nicholas Dimitri Constantine Galitzine is an esteemed British actor and singer known for his silver-screen performances and his captivating melodious voice. Born September 29, 1994, to the esteemed House of Golitsyn, his journey from modest origins to Hollywood is inspiring and inspirational.
Early Life and Roots
Nicholas Galitzine hails from an extensive lineage stretching back to the House of Golitsyn, an influential Russian noble family with deep historical ties but one tainted by the Russian Revolution and subsequent exile. Born to Geoffrey Galitzine (former city financier) and Lora (nee Papayanni), both Greek financiers, Nicholas experienced an eclectic upbringing that encompassed various cultures and influences – something his sister Lexi (an illustrator/interior stylist) also adds.
Galitzine attended Dulwich College, where his talent quickly became apparent. Joining Pleasance Islington Youth Theatre Company allowed him to hone his acting abilities, setting the foundation for what would later become a remarkable film career.
The trajectory of a Rising Star
Galitzine began his exciting journey in the entertainment industry with a small role in 2015's "Legends", giving an initial glimpse of his talent. However, his big break came two years later with "The Beat Beneath My Feet", co-starring alongside Luke Perry and allowing him to show off his musical prowess (contributing his voice to its original soundtrack) and acting skills.
Galitzine made waves in 2016, captivating audiences with his array of performances across two worlds – American drama "High Strung," in which he played a young violinist; and Irish comedy-drama "Handsome Devil", where he played an insecure gay student, winning him many accolades and recognition; this latter film earned a nomination at the Irish Film & Television Awards confirming Galitzine's captivating presence onscreen.
Galitzine continued his ascent with roles in two New Zealand mystery dramas – "The Changeover" and "The Watcher in the Woods"- where he shared screen time with Anjelica Huston. Furthermore, his participation in the Netflix horror series Chambers showcased his acting chops, opening doors for future notable roles.
Galitzine added another dimension to his portfolio with his portrayal of a bisexual teenager in "The Craft: Legacy." His standout performance as Prince Robert in 2021's Cinderella further solidified him as a sought-after actor; further showcasing his musical talent by lending his voice for seven songs on its soundtrack!
As time progressed, Galitzine's star continued to shine brightly. In 2022 he won hearts as Prince Henry of Wales in Taylor Zakhar Perez's movie adaptation of the romance novel "Red, White & Royal Blue." Furthermore, Galitzine made his mark upon music by releasing his first single, "Comfort," released in June 2022 as his grand entrance into the music world.
Personal Life
Nicholas Galitzine finds refuge from Hollywood's glittering lights in Hammersmith, London, where he currently resides. Though his professional journey is remarkable, his personal life remains hidden from public scrutiny.
Galitzine is set to rise even higher. His recent participation in the Netflix movie Purple Hearts (released July 2022) solidified his status as an adaptable actor; furthermore, "The Idea of You," co-starring Anne Hathaway, promises another captivating performance.
Galitzine's participation in 2023 in the historical psychodrama series 'Mary & George," where he portrays George Villiers alongside Julianne Moore, highlights his dedication to diverse roles that push his abilities.
Nicholas Galitzine has made quite the journey from starting as a theatre enthusiast as a youth theatre enthusiast to becoming an accomplished actor and musician, thanks to his talent, determination, and steadfast passion for the arts. Each role Nicholas takes on captivates audiences more thoroughly, leaving an indelible mark on the entertainment landscape. With each passing year Nicholas enters, audiences await his next chapter as his star continues its ascent into stardom – something we all eagerly anticipate!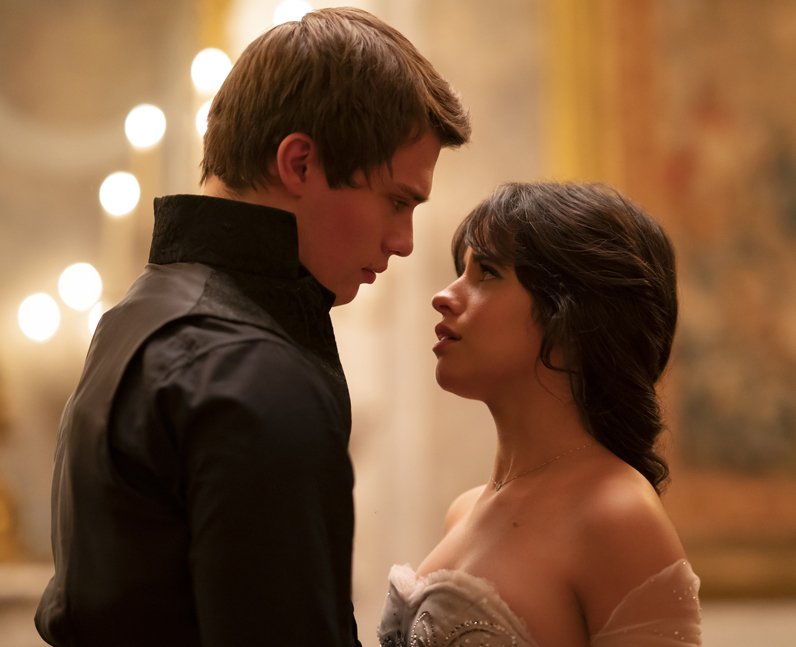 Is Nicholas Galitzine Engaged? Who Is He Dating Now?
Nicholas Galitzine is best known for his role in "Red, White and Royal Blue," yet he remains discreet about his personal life and romantic interests. As of August 2023, no definitive information exists regarding Galitzine's romantic status or whether any commitments exist between the two individuals.
Currently, no specific details are available, although it's possible that Galitzine may have entered into a relationship that has yet to be made known to the public eye. He has not been seen with anyone during recent public appearances, which could indicate his single status.
It's essential to recognize that many public figures choose to maintain some degree of personal privacy for various reasons, including safeguarding secrecy and preserving a sense of normalcy in their daily lives.
Given that there has been no evidence or declarations to suggest otherwise, Nicholas Galitzine may be unattached.
Are You Wondering If Nicholas Galitzine Is Gay?
Nicholas Galitzine may be unfamiliar to some people, and we understand the curiosity regarding his potential LGBTQ+ identification. However, it should be noted that he has yet to address it publicly. His desire for privacy in his personal life, evident from his choice not to discuss such matters during interviews or on social media, is commendable.
"Red, White, and Royal Blue" fans must respect Galitzine's decision to keep his personal life private and remain single. We hope RWRB fans can maintain this perspective with care and understanding.
Where Can I Watch the Film "Red, White & Royal Blue"?
Prepare for an unforgettable experience – the global debut of "Red, White & Royal Blue." This captivating cinematic adaptation of a New York Times bestseller will exclusively premiere on Prime Video starting August 11th and promises an engaging experience accessible only through this platform. Take advantage of this significant occasion – mark it in your calendars now!
Read Also: What Happened to Former US Attorney Jay McCloskey?