After his dojo team shocked everyone by winning the All Valley Tournament, Daniel LaRusso (Ralph Macchio) enlists rival-turned-ally Chozen (Yuji Okumoto) to help take down the evil Terry Silver (Thomas Ian Griffith), continuing the karate war in Cobra Kai Season 5 of the well-liked franchise spinoff. His "No Mercy" ideology does not end there. And where is William Zabka's Johnny Lawrence in all of this? Robby (Tanner Buchanan) and his son are traveling to Mexico to pick up Miguel (Xolo Mariduea), a protégé who is looking for his biological father. www.tvacute.com provides a comprehensive recap of Cobra Kai Season 5 on this page.
Cobra Kai Season 5 Episode 1 Recap
In the first episode titled "Long, Long Way From Home," Terry plans to establish multiple dojos throughout the Valley in order to grow his Cobra Kai empire. In order to help him fight Terry, Daniel has hired a Japanese sensei named Chozen, who is currently residing at Daniel's home. Robby and Johnny travel to Mexico in search of the missing person Miguel. While looking for his birth father Hector, he discovers that the nation is populated by gangsters and robbers. After losing to Cobra Kai last season, Daniel closes the Miyagi-Do. Miguel locates Hector and saves his son's life, but he keeps Hector's identity a secret. Chozen enlists in Cobra Kai as a sensei, breaking into the enemy's organization without Terry's knowledge.
Terry observes Chozen's training techniques and queries the sensei about his past. Johnny's van is towed away, and they are unable to cover the cost to have it returned. Robby enters a contest in an effort to win the money. In this contest, competitors must consume spicy peppers without taking a milk break. Robby consumes the hottest pepper and wins, but later admits he cheated and consumed a sweet. Miguel and Hector talk about their families as they watch a cage boxing match. Arriving to the cage fight are Robby and Johnny wearing absurd FBI t-shirts. Thought to be legitimate agents, Hector departs with Miguel. Chozen isn't who he claims to be, Terry realises. After facing off against Terry's other senseis, Chozen requests that Terry cease growing the company.
Cobra Kai Season 5 Episode 3 "Playing With Fire" Recap
After considering Terry's next move, Daniel and Chozen decide to approach Terry's allies before their adversary does. In the third episode, Mike Barnes, who now owns a furniture store, is the target. He is not able to assist but advises getting in touch with Terry's shady attorney as that would be a smart course of action. They get ready for this life-altering event after Carmen informs Johnny that she might be pregnant. Sam and Miguel are having a difficult time getting along, so Miguel gives her pricey octopus necklaces as a present, but they end up breaking up. Carmen learns she is expecting. Johnny promises to support her in any way necessary. When Terry learns about Daniel's interference, he sets Mike's company on fire.
Cobra Kai Season 5 Episode 4 Recap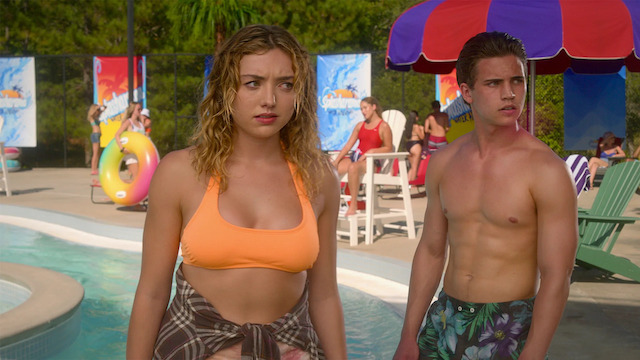 In the fourth episode titled "Downward Spiral", Johnny looks for a new position to help his expanding family. He decides to work as a cab and delivery driver, but he has awful customer service abilities. Amanda and Daniel participate in a charity auction that is held at Terry's home. Terry slowly aggravates Daniel, causing him to create a scene at the gathering. Tensions are growing within the ranks as the competing gangs engage in combat at a water park. Anthony gets abused by Kenny and his group. The sides decide to compete in a race to settle their differences, with the victor taking possession of the Water Park. Cobra Kai, however, cheat. In the end, every pupil is expelled from the water park. After the disastrous auction, Amanda is devastated. She then learns about Daniel's altercation with Terry and the arson of the furniture store. Daniel is informed that she will be leaving with the children.
Cobra Kai Season 5 Episode 5 "Extreme Measures" Recap
It is made known that Stingray and Terry are collaborating to keep Kreese (Martin Kove) behind bars in the fifth episode. Terry is lavishing Stingray with presents in appreciation of his commitment, such as a luxurious apartment and a sports car. All of Johnny's attempts to rekindle their friendship with Miguel and Robby are abject failures. While visiting her mother, Amanda brings the kids along with her cousin to a bar. Sam intervenes to prevent a fight between them. Stingray is questioned by Daniel and Chozen, but he refuses to acknowledge any wrongdoing or alter his account in any way. Johnny resists Daniel's attempts to get him to aid in the defeat of Terry because of his own personal issues. They exchange valuable suggestions between themselves. Daniel rushes to Stingray to apologise as Miguel and Robby argue before reconciling. Terry meets him there, and the rivals engage in combat. Terry yells at Daniel. Tory visits with Kreese in prison; it is obvious that the two are collaborating covertly to eliminate Terry forever.
Cobra Kai Season 5 Episode 6 Recap
In the sixth episode titled "Ouroboros," Kim Da-Eun and other brand-new, top-notch senseis are hired by Terry. Kim has a collaboration with Terry, who pledges to teach the American teenagers her grandfather's teaching methods. After his fight with Terry, Daniel is now gradually getting better, but he has caved. Devon continues to learn at Topanga Karate with Terry, who also grows his business. Devon and Tory argue. Kreese seeks to leave jail, but his therapist turns down his plea. When Johnny and Chozen arrive at Topanga Karate to fight Terry, the new, foreign senseis confront them. Johnny and Chozen, who are outnumbered, are impressed by their abilities but run away. With his friends and family prepared to fight beside him, Amanda persuades Daniel to re-join the battle.
Cobra Kai Season 5 Episode 7 "Bad Eggs" Recap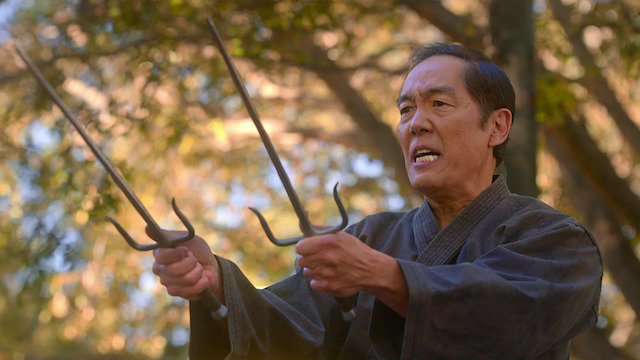 As Cobra Kai's fame continues to soar, it has taken over more dojos around the Valley. As Daniel and Johnny's situation worsens, they turn to Kreese for assistance. By offering to get Kreese an excellent attorney in exchange for his cooperation, they are able to deceive him into divulging Terry's larger objectives. Terry aspires to triumph in the Sekai Taikai competition, according to Kreese. Chozen gives the Miyagi-Do pupils a workout by having them protect eggs in a drill. They learn how to function as a team from this. In order to find new leaders, Kim trains the Cobra Kai students. Terry mentors Kenny in leadership skills since he sees enormous promise in him.
Cobra Kai Season 5 Episode 8: "Taikai"
To witness Cobra Kai, the Sekai Taikai delegates visit Terry's dojo in the eighth episode. If the application process is successful, they will be admitted to the competition. However, this presentation is interrupted by Daniel and his crew, who accuse Terry of lying. Gunther, the Sekai Taikai representative, admits he was unaware of a rival squad and consents to visit both dojos. Gunther is amazed by the rival dojos' various methods and aesthetic choices. He determines that a battle is the only way to resolve the situation. Sam versus Tory, and Hawk versus Kenny. Terry engages a dishonest referee to ensure Kenny wins once more. He also learned a lethal punch from Terry, which he employs against Hawk. When Tory notices the cheating, he leaves. Sam challenges Devon, but Sam unquestionably prevails. Gunther predicts a fight at the Sekai Taikai between the two squads. Robby and Miguel throw a house party to celebrate. Sam runs off as she sees Miguel kissing a stranger. Tory, who acknowledged Terry's cheating during the All Valley tournament, runs into her outside.
Cobra Kai Season 5 Episode 9 "Survivors"
At the house party, Sam and Tory have a fight in the penultimate episode. She explains that the competing student runs because Tory is collaborating with Kreese. When Carmen and Johnny find out they are expecting a child, they decide to go out partying to celebrate. They all get intoxicated at the nightclub when Daniel rents a limo for them, including Chozen. Teenagers from Miygai-Do debate how to handle Tory's news. After paying a referee to lie, Terry had Kreese falsely accused of assault. When Bert manages to get them into Stingray's home, he virtually admits to the plot. Terry nearly killed Stingray with his beatings before framing Kreese. Kim works Tory out till her knuckles bleed because she believes Tory is being treacherous. Sam reconciles with Tory. In the limo, Daniel, Johnny, and Chozen are headed to the next bar when they discover that they are being held captive inside.
Cobra Kai Season 5 Episode 10 "Head of the Snake" Recap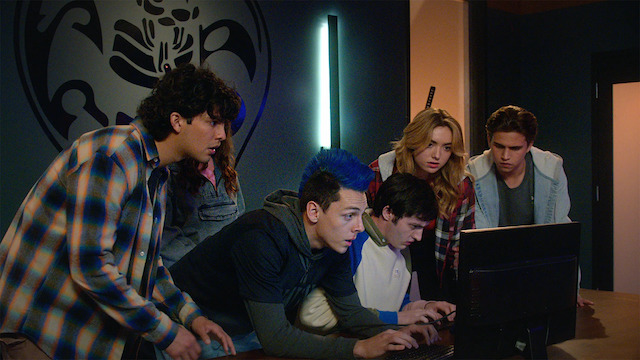 In prison, Kreese is stabbed in the finale episode of Cobra Kai Season 5. It is discovered that Mike was the one who kidnapped them as Daniel's limousine draws to a stop. He is upset with Daniel, but Daniel responds by saying Terry is at fault. This time, Mike, Johnny, and Chozen decide to attack Terry, but Daniel objects to the idea. Daniel is abandoned, and they leave in the limo. The Miyagi-Do teenagers choose to visit Cobra Kai in an effort to recover the damning video of Terry hitting Stingray, but they discover that it has been wiped. At Terry's home, Johnny, Chozen, and Mike attack him, but his senseis fight back. Chozen engages Terry in a sword duel; Chozen loses and is wounded. Johnny fights off a group of senseis by himself.
The Miyagi-Do are fighting the Cobra Kai pupils, but they are able to upload video of Tory and Terry talking about the sensei buying an umpire to cheat in the All Valley tournament. All of the Cobra Kai pupils throw their clothes at Terry in protest after Daniel beats Terry in a fight. Stingray modifies his account. As do Miguel and Sam, as well as Robby and Tory. Chozen receives medical care. Terry has been detained. Kreese breaks out of jail while dressed as a doctor.