Werner Hartmann Murder and where is Debra Hartmann today – Let's delve deeper into a disturbing crime from June 1982: Werner Hartmann was murdered while living in Northbrook, Illinois. The events surrounding this horrific case were featured on the Investigation Discovery crime show "Scorned: Fatal Fury" Season 2 Episode 10, "Sound and Fury."
Authorities swiftly began their investigation, narrowing down potential suspects within just days of commencing. But apprehending those responsible proved to be a lengthy and laborious task that required nearly ten years. Finally, law enforcement personnel's tireless work paid off as those responsible were apprehended.
Through an action-packed episode, viewers are offered an in-depth account of the police investigation surrounding Werner Hartmann's murder, detailing its various aspects that eventually led to suspect identification and apprehension. By exploring these details more deeply, this show seeks to provide a fuller account of what transpired during this horrifying case.
With all this knowledge, let us embark on this exciting adventure to uncover the compelling tale of "Scorned: Fatal Fury," Season 2, Episode 10, "Sound and Fury."
Werner Hartmann Murder Story
Werner Hartmann set off from Germany to the United States when he was 19 years old. Despite limited financial resources, his great aspirations and strong drive enabled him to accomplish remarkable things despite any hurdles or tasks assigned to him.
Werner met Vasiliki during door-to-door magazine sales in 1964. Their encounter began an unforgettable love story that would eventually result in them exchanging vows in 1965. However, financial difficulties necessitated hard work to make ends meet – including selling items such as lighters at flea markets.
As part of their marriage, Stephanie and Eva were born. Recognizing the need to diversify his income beyond selling magazines and trinkets, Werner explored his talents and discovered his natural affinity for electronics. He succeeded in establishing Chicago Music Corporation (CMC), which specialized in mobile audio. Even without having an appropriate work bay in his first store, Werner endured harsh Chicago winters to install car stereos for customers outside his business.
Werner was a hardworking German immigrant whose efforts bore fruit. By 1977, his efforts had paid off, and he had achieved remarkable success, living out the classic story of going from "rags to riches." Unfortunately, due to difficulties within their relationship, Werner and his first wife divorced. He later entered a second marriage, which proved far less stable. However, they eventually reconciled with each other and their children.
On June 9, 1982, in Northbrook, Illinois, tragedy struck when Werner's daughter Eva, then 14 years old, arrived home after school to discover his lifeless body with multiple gunshot wounds in his second-floor bedroom.
Crime scene investigators witnessed a shocking scene. Werner Hartmann had sustained five gunshot wounds to his face alone: left cheek, right eye, corner of the mouth, right side of jaw, and forehead. Additionally, numerous bullets pierced his torso while lying on the ground, suggesting that the attacker stood over him during this act and caused wounds that penetrated even beyond his body to the ground. An autopsy confirmed a total of fourteen gunshot wounds inflicted upon him during this incident.
Werner's murder sent shockwaves through the community, prompting law enforcement officials to seek answers and bring justice for this heinous act.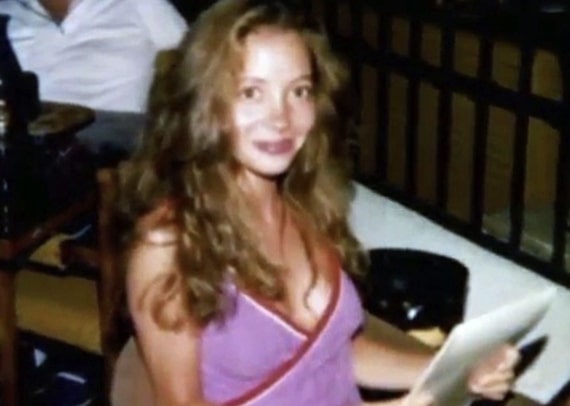 Investigation and Arrest in Werner Hartmann Murder Case
After his divorce in 1977, Werner began frequenting a flat area of Chicago's west side known for nightclubs featuring exotic dancers and thinly-veiled brothels – an area described by John Gorman, a former reporter from the Chicago Tribune. On one visit, he encountered Debra, an attractive 24-year-old model whom he soon fell for, leading to their marriage and Debra moving into Werner's spacious Northbrook home.
According to the show, Werner lavished Debra with extravagant gifts, including a Rolls Royce. As Assistant United States Attorney John Farrell noted in an interview, it was evident that Werner deeply cared for Debra. However, Farrell expressed concern about Debra's true feelings towards Werner, pointing out her main interest lay with his wealth rather than him personally. Their union was seen as a temporary arrangement that could end whenever Debra desired.
The show presented accounts from various individuals that supported Debra being primarily motivated by financial gain. John Gorman highlighted how Werner spent substantial amounts on luxurious items for Debra, but it seemed she still expected financial favours similar to when they first met. Eva, Werner's daughter, noted how Debra held significant importance regarding money for Eva as "Miss Showcase," suggesting an absence of genuine love between father and daughter. Eventually, Werner accepted this reality and even confided with Vasiliki regarding any problems in his marriage.
According to the show, Werner became furious after Debra used his money on late-night outings and drug use. Outraged at Debra's spending spree, he fired shots into her vehicle as it quickly fled from their driveway. Debra decided to contact the police; however, Werner claimed he wasn't shooting at Debra and received only a warning. Things hit rock bottom for their marriage in October 1981 when Debra began seeing John Korabik, an instructor and sales associate from a gun store. Reports indicate that Debra and John were active in a relationship, leaving the store together after his visits. Werner became overwhelmed by this situation, reaching his breaking point when Stephanie, Werner's daughter, informed him of his intention to divorce Debra. Werner then informed Stephanie of his decision.
In January 1982, Werner and Vasiliki reconciled to discuss business matters, prompting Debra to move from Werner's Northbrook home into John's nearby house. Werner owned two life insurance policies at the time of his death: one with Prudential for $150,000 and another company providing coverage of $100,000. As his daughters had named Debra as a beneficiary on these policies, Werner updated them to add his daughters as beneficiaries as well. He contacted his Prudential agent to purchase another policy with a death benefit of $250,000. Should his untimely demise occur, his beneficiaries would receive a tax-free sum of $800,000 from both insurance policies owing to double indemnity coverage.
On January 21st, 1989, roughly seven years after Werner's tragic death, Debra Hartmann, John Korabik, and Kenneth Kaenel were arrested on mail fraud and conspiracy charges. This marked an important development in the case, raising suspicions about their involvement in Werner's murder and potential fraudulent activities.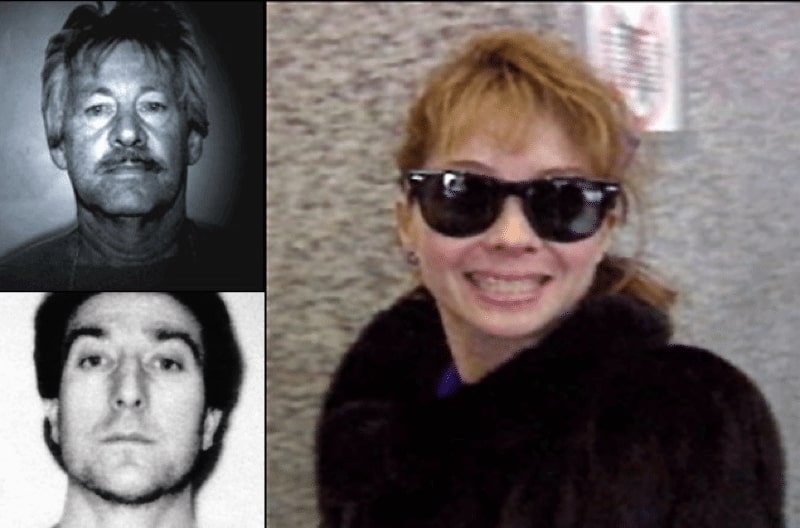 Prosecution
The Northbrook Police Department suspected Debra and her lover, but they could not make an effective case against them due to insufficient evidence. A breakthrough occurred with Kenneth Kaenel's arrest by ATF officers; during this process, he revealed to undercover agents that he had been practicing with a fully automatic MAC-10 firearm in his basement, leading them to suspect his involvement in Werner's murder. However, Kenneth admitted that John Korabik had offered him $50,000 but ultimately decided against accepting it.
Authorities uncovered another crucial piece of evidence when they contacted Harvey Loochtan, Werner's insurance agent. Loochtan immediately confessed that Debra had visited his office following Werner's request to adjust his policy. According to court testimony, Debra had paid $3,000 to become the sole beneficiary.
In December 1989, all three suspects were found guilty of various mail and wire fraud charges related to their conspiracy to kill Werner and defraud life insurance companies of $800,000. Debra, then 35 years old, was given 22 years in prison with orders to make restitution of up to $589,000 representing her insurance payouts. She was released from incarceration in 2002 after serving 12 years; however, her whereabouts have remained unknown since then.
John Korabik was sentenced to 16 years in prison, while Kenneth Kaenel, then 62, received an additional 20 years on top of the six already served for illegal gun sales and possessing stolen vehicles. Both individuals have since completed their sentences and been released. Harvey Loochtan received only a two-year term.
Unfortunately, Werner's murder remains unresolved and is considered an open case even today despite the convictions involving insurance fraud. Details surrounding its circumstances still need to be thoroughly explored and established.
Also Like: ID's 'See No Evil' 9×08 "Savage By Name" – Tierra Hall Murder