Where is Elsa Avila Now? – ABC's "20/20," first broadcasted in 1978, is an American newsmagazine show that covers a wide range of topics, including investigations, human interest stories, and current events. The show features interviews, archival footage, and on-location reporting to provide comprehensive coverage. Notable hosts such as Barbara Walters and Diane Sawyer have contributed to its success. "20/20" has received accolades for its thorough reporting, which has covered true crime cases, major events, and controversial subjects with ease.
In one episode of ABC's crime show, "20/20: It Happened Here," a tragic event was documented when gunfire suddenly broke out at Robb Elementary School in Uvalde, Texas. Elsa Avila, a fourth-grade teacher, and her classmates were left terrified by the unexpected gunfire that broke out and resulted in Elsa being shot. This incident forced a lockdown at Robb Elementary, leaving Elsa with a searing pain near her abdomen after she had instructed students to hide during the lockdown. This event has forever altered Elsa's life. If you wish to learn more about her current circumstances, we have all the details about both events here.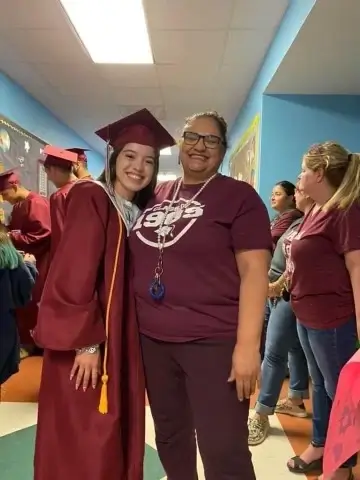 What Happened to Elsa Avila After the Shooting?
Elsa Avila, a highly regarded fourth-grade teacher at Robb Elementary School in Uvalde, Texas, is known for her caring personality and exceptional teaching ability. She is also a devoted mother who prioritizes the care of her own children. Elsa's colleagues and students appreciate her pleasant personality and her ability to form lasting connections with her peers. However, tragic events occurred on May 24, 2022, that would irreparably change Elsa's life.
On that fateful morning at Robb Elementary School, Elsa arrived with her fourth-grade students, ready for a day of learning. Around 11 a.m., they heard screaming and gunshots coming from nearby classrooms. Salvador Ramos, an 18-year-old former student armed with an assault rifle, began targeting children and teachers. Faced with immediate danger, Elsa quickly instructed her students to seek shelter behind their desks and joined them on the floor for safety.
Minutes later, as Elsa rose to check on the well-being of her class, she was suddenly hit by intense pain in her abdomen. She realized she had been shot. Stunned by the pain, Elsa found herself unable to move or speak but managed to send texts for help using her family and the school principal's phones. Students beside her tried to comfort and reassure her that everything would be alright. After what seemed like an hour, the relief finally came in the form of police voices and gunshots echoing from nearby rooms.
Elsa's classroom was spared from the violence as police officers quickly broke a window to rescue the students. Despite profuse bleeding wounds, Elsa managed to help evacuate her classmates before losing consciousness. An officer promptly assisted her out of the room and called for an air ambulance to transport her to a hospital in San Antonio, Texas, for medical attention. Reports indicate that her injuries required extended hospitalization until June 18.
The events of that fateful day deeply impacted Elsa Avila and the entire Uvalde community, serving as a stark reminder of how acts of violence can alter lives forever.
Investigations following the tragic event that rocked America revealed an upsetting fact: the police waited 77 minutes before initiating rescue efforts, during which 19 children and two teachers tragically lost their lives due to senseless acts of violence. This delay sparked widespread outrage, leading to the removal of Pete Arredondo as the police chief of the school district on August 20, 2022.
Due to these events, the school board postponed the start of the new school year until September. Elsa Avila made the difficult decision not to return as a teacher. Her physical recovery required extensive treatment to restore her normal walking ability, while her psychological scars necessitated months of therapy to begin the healing process.
Elsa remains a resident of Uvalde, Texas. Although she has not returned to teaching yet, the veteran educator expressed excitement about working with future generations of students. She hopes that school boards across the nation prioritize safety and swift response in emergencies. Elsa's family and friends continue to support her on her wellness journey. We wish her well in all her future endeavours!