Are you looking forward to watching Walker season 1, episode 8? What is going to happen in the next new episode 8? But before that, a question in our minds keeps moving. Is it coming next week, or not! So you are thinking right. Walker started on January 21, 2021, this year and is taking his second break so far. This means that Walker will have to wait three weeks to watch season 1 episode 8. Do not be disappointed if you do not wait so long. Here we will share with you what we know about Walker Episode 8.let's start.
"Fine is a Four Letter Word" is the title of new episode 8 that was written by Katherine Alyse and directed by Stacey K. Black. This episode is going to be interesting, there will be a tornado in Austin. How Walker (Jared Padalecki) and his team help people with this problem. With this Micki knows the truth about Emily, so what? Liam and Captain James are involved in the murder. You can see the promo of Walker Season 1, Episode 8 below.
Reads the synopsis of Walker Episode 8
"A TORNADO HITS AUSTIN – A tornado touches down in Austin and it's all hands on deck to keep the kids and community safe. Walker (Jared Padalecki), Micki (Lindsey Morgan), and Trey (Jeff Pierre) rush to the school where Stella (Violet Brinson), August (Kale Culley), and Ruby (guest star Madelyn Kientz) are at a school dance. Bonham (Mitch Pileggi) and Abeline (Molly Hagan) stop at a store for supplies where old memories resurface and the two are forced to discuss their marriage. Meanwhile, Liam (Keegan Allen) and Bret (guest star Alex Landi) get trapped in an elevator and everything Liam has been carrying on his shoulders gets the best of him and he makes a rash decision.
Walker Season 1 Episode 8 Release Date
Walker's new episode 8 return date is on April 8, 2021, at 8 pm ET/PT on The CW  Every episode of WALKER will be available to stream on The CW App and CWTV.com the day after broadcast for free and without a subscription, log-in, or authentication required.
Walker Episode 8 Photos
The CW has not released photos of Walker Episode 8 yet, when it will be released, we will immediately put it to you.
Micki's Biological Mother Truth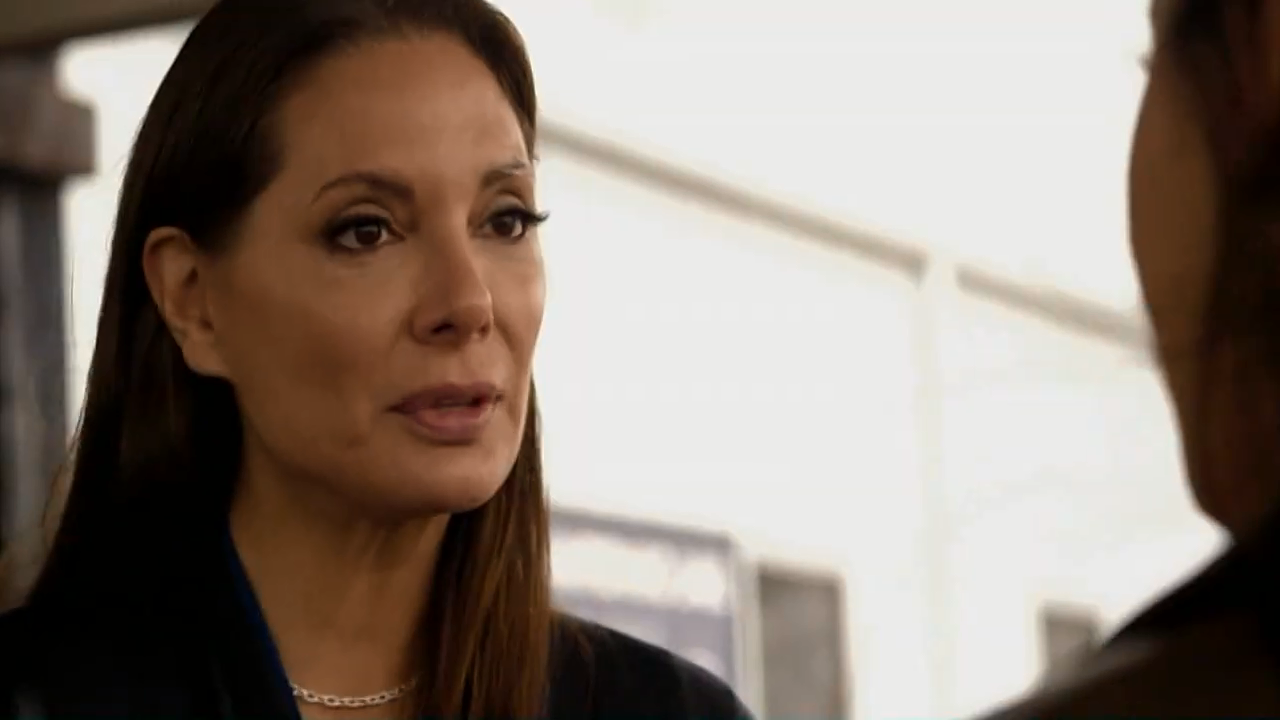 In episode 7, Dr. Adriana Ramirez (Alex Meneses)reveals that she is not Micki's biological mother, but her aunt. Micki's real mother, Mercedes, struggled with drug addiction. Mercedes died due to a hit-and-run accident. The episode ended with a terrible truth about Micki's life.