Another show by Taylor Sheridan features Sylvester Stallone in his first significant TV role as Dwight "The General" Manfredi, an East Coast mafia capo who kept his mouth shut like a good soldier during a 25-year prison sentence. Tulsa, Oklahoma, is the center of the Bible Belt, where he faces charges of organizing a new gang. Beginning by promising "security" to a marijuana store managed by stoner Bodhi (Martin Starr), Dwight has to get used to a world of iPhones, establishments that don't accept cash, and street signs that loudly instruct you to "wait." As a result, audiences will want to know how Dwight adapts to his new home. In that case, (tvacute.com) is a rundown of what transpired and how the first episode of "Tulsa King" concluded.
Tulsa King Season 1 Episode 7 Recap: Who Killed Pete "The Rock" Invernizzi?
Tulsa King Season 1 Episode 2 Recap: Does Dwight meet his daughter Christina?
Is there a connection between Yellowstone and Tulsa King?
The episode opens with Dwight's voice telling us about his time in prison, how he tried to prevent his mind from deteriorating and not let the prison get to him by reading some great literature and writing some terrible poetry, and then we see him leaving prison after 25 years after falling for the mafia by helping the boss get away with murdering someone he actually liked and didn't deserve to die. After Dwight gets released from jail, we show him being picked up and brought to a location in Long Island. He is seen taking it all in as he observes the changes that have occurred to the city of New York while looking out of the moving car. When he arrives at his location, he is told to wait a moment. When he is then freed, he finds himself in a room full of people, including some close friends and former coworkers as well as his old boss, who is sitting in the front and greeting him. Chickie was a young child when Dwight was jailed; today, he is the underboss and has a capo.
Dwight expresses his displeasure at being ordered to sit down on a chair while others are monitoring the door from behind him. He adds that it isn't the welcome he expected from the folks he took the fall for. Then he is instructed to establish their base in Tulsa, Oklahoma because there is essentially no one doing anything there and there is a lot of room for things, and the organization wants Dwight to go there. However, Dwight interprets this as them not wanting him here and believes that they are trying to get rid of him. He also believes that the organization doesn't value him because he has done everything for it, and now he feels like he is nothing to the mafia. When Chickie's capo disrespects him by saying that he is now in diapers, Dwight knocks him out during the ensuing heated altercation. Dwight is forced to take what is offered to him, and when he arrives in Tulsa after making a crude remark in front of a woman, he is greeted there with holy water in his mouth.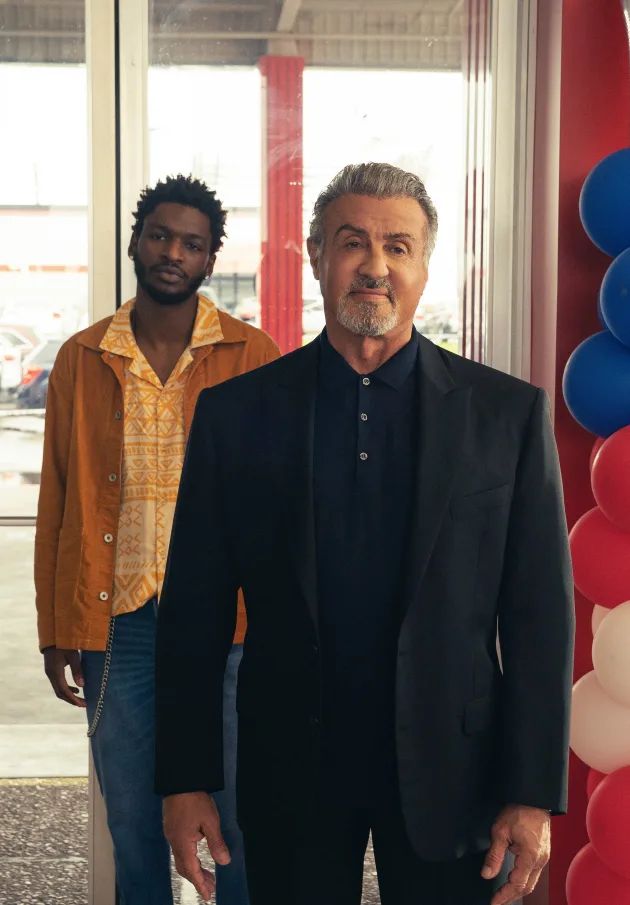 Dwight begins to establish himself as a great character. he is ignorant of the changes that have taken place in the world since he was imprisoned and is also ignorant of the terms that black people use today when his black driver refers to him as a "gangster," which he obviously interprets negatively. While searching for a hotel where no one would bother Dwight and his activities, allowing him to engage in all of his illegal activities, he comes across a store that sells marijuana as a medicinal substance. He enters the store and asks the driver to wait for him by offering him more than enough cash to stay there. When Dwight instructs the guard to fetch the store owner, Bodhi, he stops inside to check his medical ID but says that he simply wants to browse around and then asks the desk clerk to get the shopkeeper when the officer tells him to return and leave for that. When the same guard orders him to leave, Dwight enters with a metal bottle in hand and smashes it directly into his face, knocking the guy down cold. Bodhi then exits with Dwight, and the three of them enter the guard's office, where Dwight requests that Bodhi shows him his books.
Even though Dwight is aware that the books are illegal and that if they were placed inside a bank, the Feds would arrive the following day and seize everything, he asks Bodhi where he puts the money, and Bodhi replies that it is in the bank. Once more, but this time in a threatening way, Dwight requests Bodhi where he keeps the cash. Bodhi demonstrates the safe and informs him that there are 500,000 dollars inside. Dwight then offers Bodhi protection from anything in exchange for a 20percentage commission, takes his first cut immediately, and leaves. When outside, Dwight instructs his driver Tyson to purchase a Navigator for him and return the following day wearing a collared shift while also offering him a position as his driver. When Dwight walks to a pub at night, he meets the welcoming bar owner and two other patrons. He strikes up a conversation with one of them over their shared love of lizard-print shoes.
When Dwight questions Tyson about why he didn't bring the Navigator the following day as he had requested, Tyson responds that the guy at the dealership had declined to sell it to him because they believed he was a drug smuggler. Dwight tells Tyson to take him to the dealership, where he assaults the owner and makes him sell the Navigator for $50,000 before delivering a brief speech on how the owner's eyes tricked him by assuming things about people based on their clothing. Dwight instructs Tyson to swing by "The Higher Plane," Bodhi's dispensary, while they are travelling. Once there, he offers Fred, the man whose face he hurled the bottle at, Advil, and then queries Bodhi about the profit and handing over the surveillance cameras. He also questions him about his source and the origin of marijuana. After that, Dwight walks to the bar and is having a conversation with the owner when a woman approaches him and offers to snap her photo. Dwight declines, and the next moment, a second woman approaches him and starts criticizing Dwight.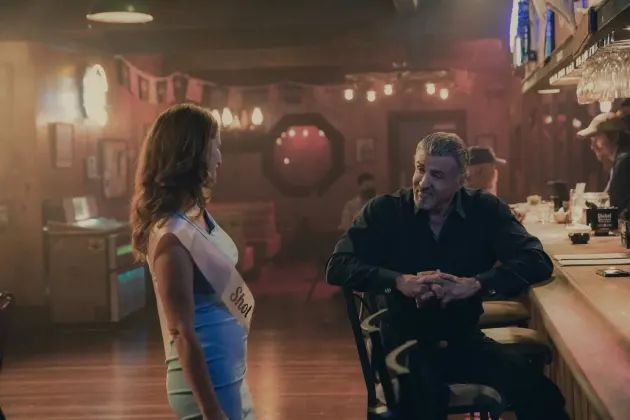 She claims that the other woman came to invite him to a Karaoke party, but Dwight rejects the idea, telling her that a Karaoke party is not a party. He then drives the group to a strip club mall, where the women begin to party. He pays the manager to keep the perverts away, but when one continues to grope a woman, Dwight sneakily punches him. Stacy, the girl who had invited him to the party, then begs Dwight to accompany him to his house where they had sex. After learning via a discussion that Dwight is 75 years old and that she had mistakenly believed him to be 55 years old, Stacy decides that the age difference is too much and leaves Dwight behind.
Dwight tells that he feels like he's being sentenced to start over, but it's okay with him and that if they send him to a place like Tulsa, he'll do what he was meant to do and he will do it. At the end of the episode,  Dwight reads his daughter's letter where she gave him money that she saved from her allowance for Dwight to purchase himself anything when he was in the jail cell. Viewers are beginning to realize Dwight Manfredi in Tulsa, which might cause him a lot of difficulties in the future. We also show someone called Armand identifying Dwight while he was at the mall with Tyson having ice cream. Armand phones Eddie to check if he spotted Dwight Manfredi in Tulsa. We also see that Stacy, the woman Dwight had a relationship with, is a member of the police, and whenever they discuss any latest headlines, Dwight's profile appears on the display with a warning about his hazardous past.