Ti West's X builds to a gory spectacle of a conclusion while also leaving its viewers with a number of unanswered queries.  X Movie debuted in theatres on March 2022, has received positive reviews so far.  In the late 1970s, X follows the arrival of a film crew to a remote Texas farm to shoot a pornographic movie, which ambitious director RJ (Owen Campbell) hopes will be "a piece of cinema." The young gang appears to be oblivious to Pearl's greedy arrival in the farm next door due to their ambitions to profit from the growing home video porn industry (Mia Goth). Maxine (also played by Mia Goth), Lorraine (Jenna Ortega), Wayne (Martin Henderson), Jackson (Scott Mescudi), Bobby-Lynne (Brittany Snow), and RJ are forced to deal with the horrors of Pearl's jealousy as night falls. Although Ti West's X is unmistakably a love letter to the horror genre, its conclusion is everything but simple. X's final moments are quite the thrill because of a number of significant character deaths. Ti West's X movie has a gory ending that pays homage to terror, but what happens at the end of X? (tvacute.com) Here is a detailed explanation of X's ending.
Is There a Post-Credit Scene in "Pearl" Movie?
When Will Pearl Movie (2022) Be On Blu-ray and VOD? Or Online Streaming
What happens at the end of Ti West's  X Movie?
The story loop of Ti West's film X is closed by the conclusion of X, which takes viewers back to the gory opening sequences. The porn crew is reduced to just two survivors in the final act of X, with Maxine hiding under Howard (Stephen Ure from the Lord of the Rings trilogy) and Pearl's bed and Lorraine imprisoned in the farmhouse cellar. Excited by the brutal killings they just carried out, Pearl and Howard engage in sexual activity, allowing Maxine to stealthily flee and locate Lorraine.
However, Lorraine reacts hastily and unjustly blames her sexuality for the atrocities that have occurred throughout the course of X when Maxine frees her from her basement jail. The moment Lorraine tries to flee the farm on foot while panicked, lost, and frightened, Howard shoots her. Then, as part of X's endgame, Howard is startled by Lorraine's death rattle, which causes him to have a long-feared heart attack. Pearl tries to shoot Maxine with Howard's shotgun out of rage for the loss of her husband and confidante, but the shotgun's blast sends her back and breaks her hip. Maxine decides to exact retribution for her killed friends while Pearl is lying wounded on the floor pleading for assistance. In a particularly gruesome sequence, Maxine reverses over Pearl's head in RJ's van before accelerating away from the farm.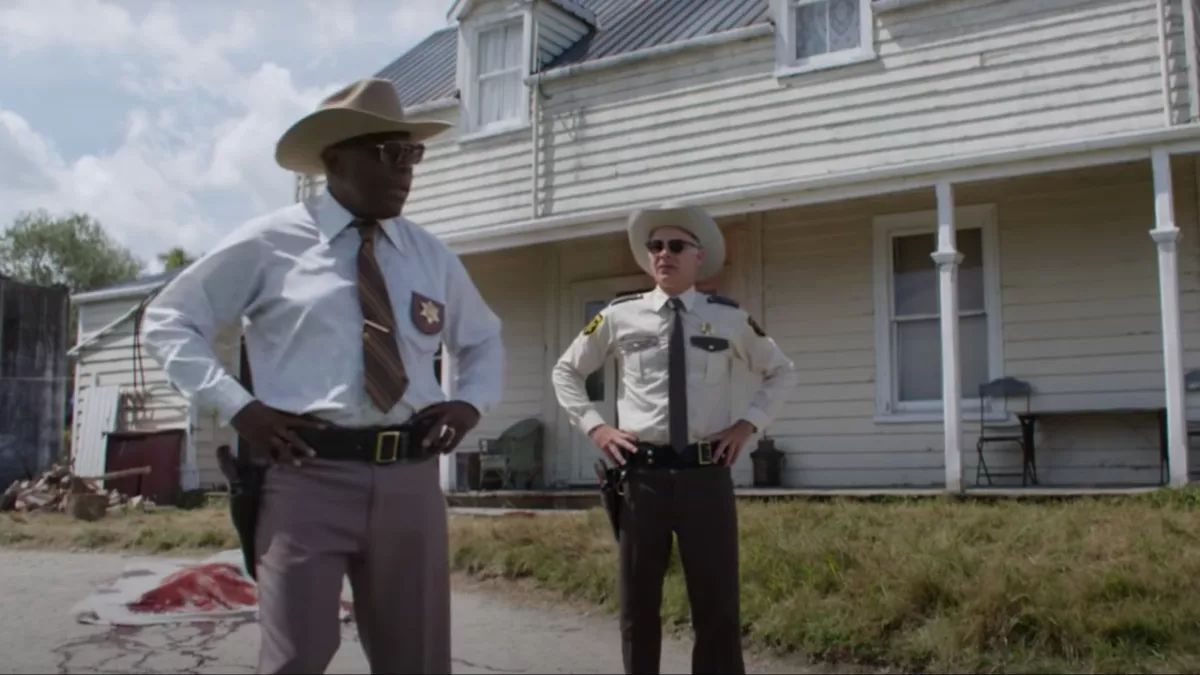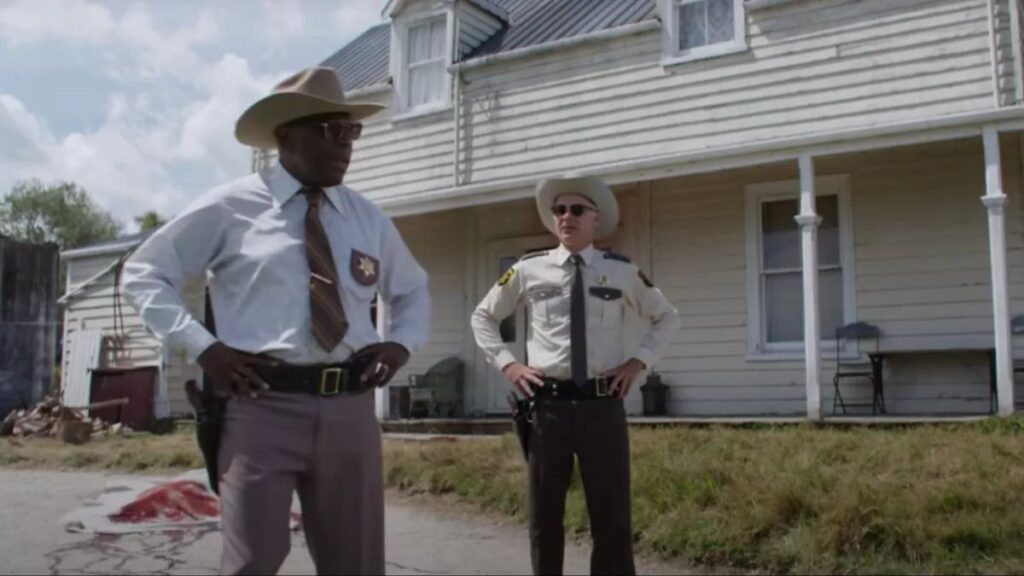 Following Howard's earlier call to the police, Sherriff Dentler (James Gaylyn) and the rest of his police team show up at the house the following morning to remove the crew's bodies, which they still consider being invaders. However, the police quickly locate RJ's film camera and make a guess as to what the footage shows, suggesting Pearl and Howard's homicidal deception would soon be exposed. The unexpected revelation that Maxine is the offspring of a fundamentalist Christian, whose local televangelist-style sermons had been playing on Pearl and Howard's grainy television throughout the entire movie, comes as the shocking conclusion of X.
What Makes Pearl A Killer in X?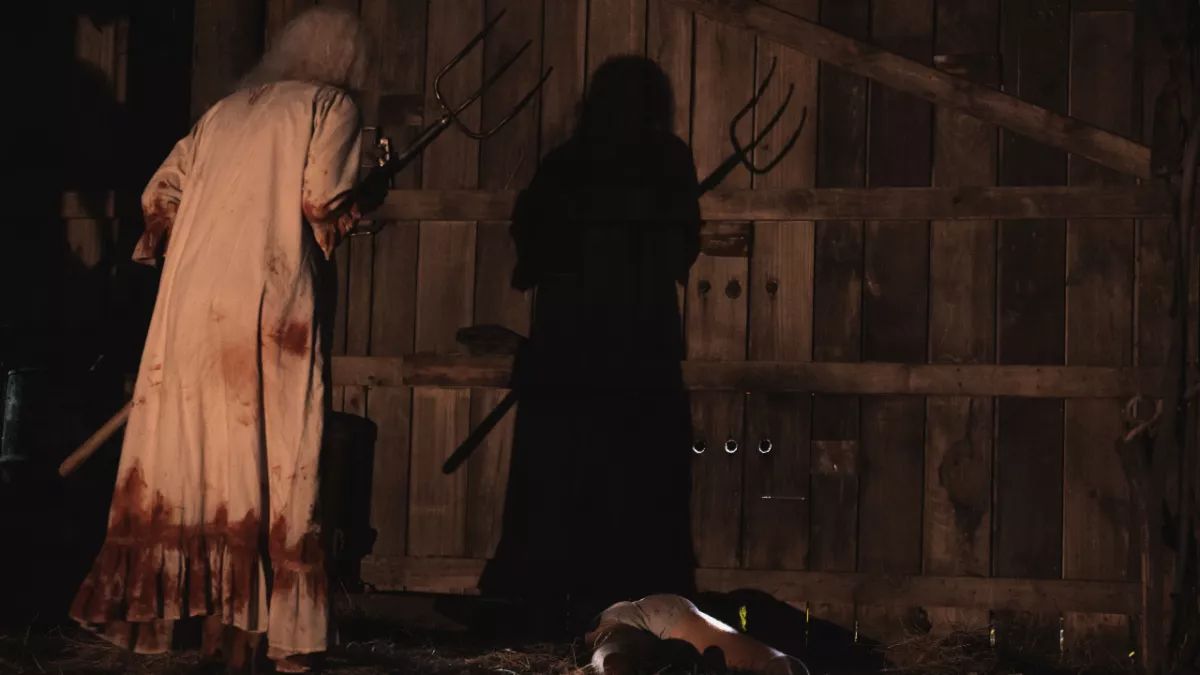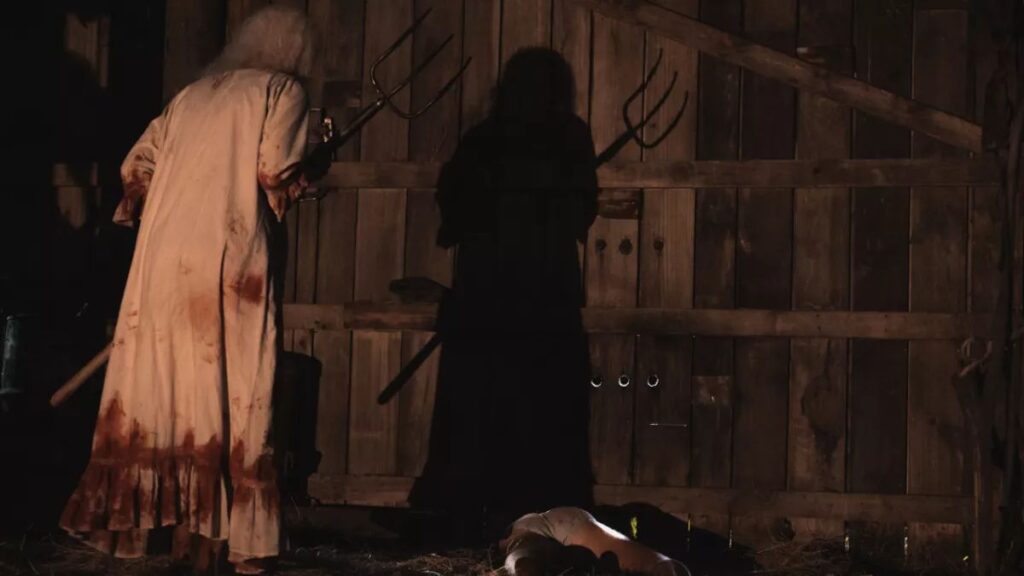 In the x prequel by Ti West Pearl's jealousy at the group's hedonistic pleasures builds into deadly wrath in Pearl Ti West's X, which clearly explains why Pearl kills RJ and his pornography team in the movie. Howard orders the group to stay away from the farmhouse because he is envious of their overtly sexual lifestyles and is aware that his wife would be offended by the pornographic film being made on their land. But considering Howard's admission midway through the movie that he had previously cleaned up Pearl's messes, X does a worse job of explaining why Pearl has been killed so many times before – as shown by the car in the lake and the chained corpse in the basement a classic Psycho. Since there aren't likely to be many wandering parties of pornographers interested in using Howard and Pearl's farm in the 1970s, audiences are justified to wonder what Pearl's genuine homicidal trigger is.
The covetous attitude that surfaces, while Pearl stares over a sleeping Maxine best, explains why Pearl is a murderer in X. There is a strong desire for Pearl to revert to her previous, attractive self, as evidenced by her assurance when parading around the farm and her references to her "golden years…before the first war." X implies that Pearl murders out of jealousy and resentment toward her own mortality rather than only being motivated by sexual activities as his story originally suggests. This is also consistent with the casting of Mia Goth in the roles of Maxine and Pearl, with Maxine clearly mocking Pearl's lost youth throughout West's film by closely resembling a youthful Pearl.
In X Movie: The Relationship Between Pearl And Howard
If you thought the X finale's conclusion was bizarre, just wait till we reveal all the details that led up to this big conclusion. The reality of Pearl and Howard's relationship, which deviates significantly from what you might anticipate in a slasher film like this one, is one such plot strand. It turns out that the reason our older couple is killing isn't that they don't like the sexual activity happening on their farm; rather, it's because they want to participate. More precisely, Pearl wants to sleep with someone because she believes that because Howard's heart is so fragile, doing so will kill him. It is what motivated the couple to abduct victims and hold them captive in their cellar and is also what sparked the murder spree. Howard manages to survive Pearl and Howard's strangely successful sexual encounter! But not for long, since the unexpected heart attack he had near the end of X might have been the end result in the end.