Based on the Louise Penny book series featuring Chief Inspector Armand Gamache, Three Pines is a mystery streaming television series starring Alfred Molina. . The first season launched on Amazon Prime Video on 2 December 2022. Sûreté du Québec Chief Inspector Armand Gamache sees the light between the cracks, the legendary in the mundane, and the evil in the seemingly routine. He uncovers long-buried truths and confronts his own ghosts while investigating a series of murders in Three Pines, a picturesque town in Quebec's Eastern Townships. Each murder mystery has two episodes. Gamache investigates the disappearance of a young Indigenous lady throughout the season, unlike the books. Armand Gamache (Alfred Molina) has spent the season investigating Blue Two-Rivers' (Anna Lambe) disappearance. Since Christmas, it's haunted him. "The Hangman Part One" closes the case. Armand and the gang investigate a final murder in Three Pines while continuing this probe. As the title implies, this one features a hanging man. (tvacute.com) In case you missed any exciting scenes, here's how the "Three Pines Episode 8 ends with what you need to know.
Three Pines Episode 8 Recap; Ending Explained!
The episode opens with the hanged man in question staggering intoxicated through the deserted streets of Three Pines. He walks into Olivier's Bistro, which is as usual bustling with delighted diners. Unprompted, the mysterious man begins to yell at them all before turning to face Gabri and punching him in the face. The guy rants about learning all of their mysteries as two men hold him back. He will undoubtedly be discovered dead the next day. The unfortunate individuals that stumble upon this body are the family of Blue Two-Rivers. They are once more combing the forests for information regarding Blue's whereabouts. Beau locates the hung person. Isabelle, who is assisting in the search, believes it to be a suicide, but Beau points out that there are numerous tracks on the ground near the body, which refutes Isabelle's theory. This might be a homicide investigation again.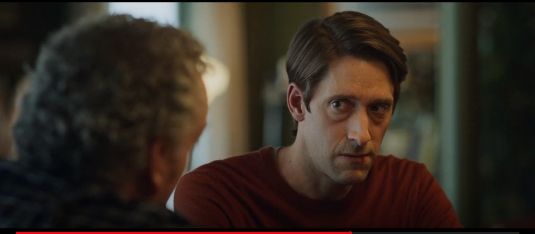 During Jean-absence Guy's with his partner for a break, Armand joins Isabelle at the crime scene. The victim's hands are clean, according to the Chief Inspector, proving that he did not climb the tree alone. Additionally, there are markings on his neck that suggest strangulation rather than suicide. Additionally, Armand discovers lengthy pine needles on the torso, which he has never seen before. They are from a white pine, which Beau adds is an uncommon tree in this area. Armand and Isabelle return the conversation to Blue as they continue to investigate the crime scene. Isabelle wants to track down the patrol car's driver and speak with him or her. He has been identified as traffic cop Dan Chowski, but he has since vanished, probably having received information about the inquiry and questioning. Although Kevin's death suggests an overdose, Isabelle is aware that Kevin wasn't a drug user. Everything seems a little suspicious. She feels responsible for Kevin's passing and appears to be making amends by assisting the family in their search. Armand consents to lend a hand as much as he can during their continued hunt.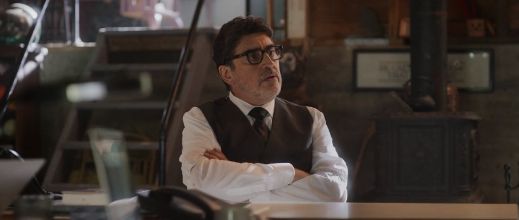 The gang is back in their old situation room at the Be Calm Center, where Armand thinks they are pursuing a gang of murderers. When Clara stops by with baked goods, she identifies the victim from his picture. He was spotted seeking a fight yesterday night in the Bistro. Clara continues, "He was resting at the neighborhood B&B." They go directly there and interrogate the proprietor. According to Angela, the man's name was Arthur Ellis. He requested a quiet room and paid cash for his stay. They discover what seems to be a suicide note in this bedroom, but no purse or cell phone. Armand suggests staging a suicide and creating a false suicide note. Armand speaks with Gabri, the man who was punched by the victim, while Isabelle develops a list of everyone who was at the Bistro that evening. Everyone responds in lockstep, claiming that the man was inebriated and ranting on about spilling their secrets. The suicide note's paperwork is in agreement with the rental car paperwork, so perhaps it wasn't a hoax after all.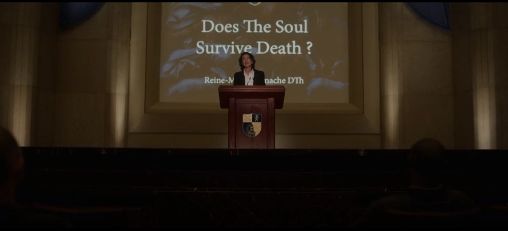 The villagers debate whether murder is acceptable during the weekly book club. As the discussion intensifies, Gabri dashes off in a huff. Then Myrna reveals their upcoming task. Ironically, Arthur Ellis' The Hangman is the title of their upcoming book. Isn't that a strange coincidence? When Clara discovers this intriguing connection, she runs to tell Armand. An executioner who wrote the biography did so under a false name. The identical name appears to have been used by the hanged guy as a pointer to his plans. Someone who had mistreated him should receive the death punishment, according to him. Sometimes, as Armand quotes, "revengeance is the only route to peace." Armand is going through a personal crisis as the two investigations go side by side. He is beginning to recall difficult recollections about his deceased parents from his past. When he wakes up from his nightmare in which he coughs up a pine needle, he calls his wife for consolation. Even Jean-Guy struggles with relationships. He claims to be on a break with his partner, but it appears that they have broken up.
Three Pines season 1 episode 8 ending explained!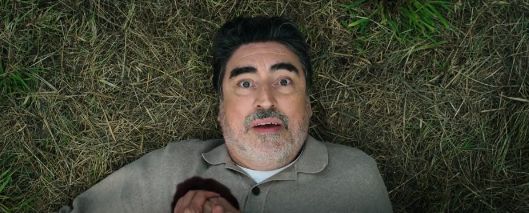 Isabelle searches for a link after sensing a relationship between the pine needles discovered at Kevin's and Arthur's crime scenes. White pines can only be found in one place in the immediate area, so Armand immediately goes there. Quickly, Armand discovers two body bags in a little grave that is covered in gunfire. Later it is discovered to be the bodies of Blue and Tommy. According to Kevin's account, the officer killed both of them and then buried them close by. In an emotional sequence, Isabelle and Armand pay a visit to Blue Two-Rivers' family. They pledge to swiftly resume their investigation and find Blue's killer. Olivier searches Gabri's desk in the meantime and discovers Arthur's wallet, even though his real name is James Hill, as seen on his ID.
Once more pointing out Arthur's true identity, Isabelle locates his residence. She observes that his entire home was packed and prepared for a move. While neighbors claim he lived alone, photographs show he had a family. Armand and Isabelle visit with forensics in the last seconds to find a match on the bullets discovered at the crime scene. There are two suspects: Pierre Arnot, and Dan Chowski, as was already assumed. Armand is devastated by this shocking conclusion after seeing how closely his friend was a part of the crime.