The Woman In The Wall Episode 5 Recap – Welcome to our in-depth recap and explanation of Episode 5 from "The Woman In The Wall," broadcast on BBC One. If you have been following this captivating show, get ready for an incredible treat as we discuss all that transpired during Episode 5, including its exciting conclusion.
"The Woman In The Wall" has made waves on BBC One, captivating viewers with its intense storyline and complex characters. This psychological thriller has kept audiences guessing since Episode 1, with each recap and conclusion providing new revelations, secrets revealed and questions unanswered that add an additional layer of suspense for this series. Episode 5 continues this momentum by offering up more surprises as we uncover surprising twists, shocks and secrets that continue to build suspense!
Are you ready to explore the mysterious world of "The Woman In The Wall", uncover its mysteries and continue the adventure? Let's dive right in with a recap of Episode 5.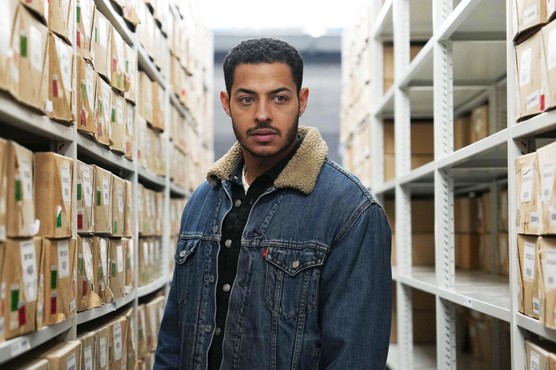 The Woman In The Wall Episode 5 "Ex Gratia" Recap
Episode 4 saw Colman Akande make a shocking discovery – that the church issued fake death certificates to children given up for adoption. Lorna felt hopeful when this information surfaced, as it gave her hope that her daughter might still be alive. Determined to expose the truth and hold perpetrators accountable, Lorna and Colman embarked on an investigative mission in search of hidden secrets over time.
Episode 5 opens with Colman retrieving documents from Father Percy's residence, believing they may contain valuable information. They soon discover an envelope containing letters written from one of Father Percy's adoptive children to him, along with a meaningful photo that Lorna recognizes as belonging to Breda, daughter of Clemence from their time together in the laundry. Unfortunately, Clemence died shortly before giving away essential knowledge, which could have changed everything for Lorna.
Lorna and Colman believed Breda was still alive despite legal records showing she was dead, considering the church's motive to declare these children deceased to prevent mothers from searching for them and cover up its inhumane actions was clear. Without evidence to back them up, Lorna and Colman decided to locate Breda and present her with the truth.
Their meeting with Breda revealed an astonishing revelation – her parents had mortgaged their house to donate to the church before adopting her, which exposed Father Percy's sinister scheme of selling babies under the guise of donations. Colman conducted further investigation of Father Percy's register, which revealed random sums from multiple sources that implicated Father Percy and others as involved in human trafficking networks.
Lorna and Colman now had an insurmountable lead that could bring down one of the country's most influential institutions. Their goal shifted from uncovering historical details to holding those responsible accountable for their crimes.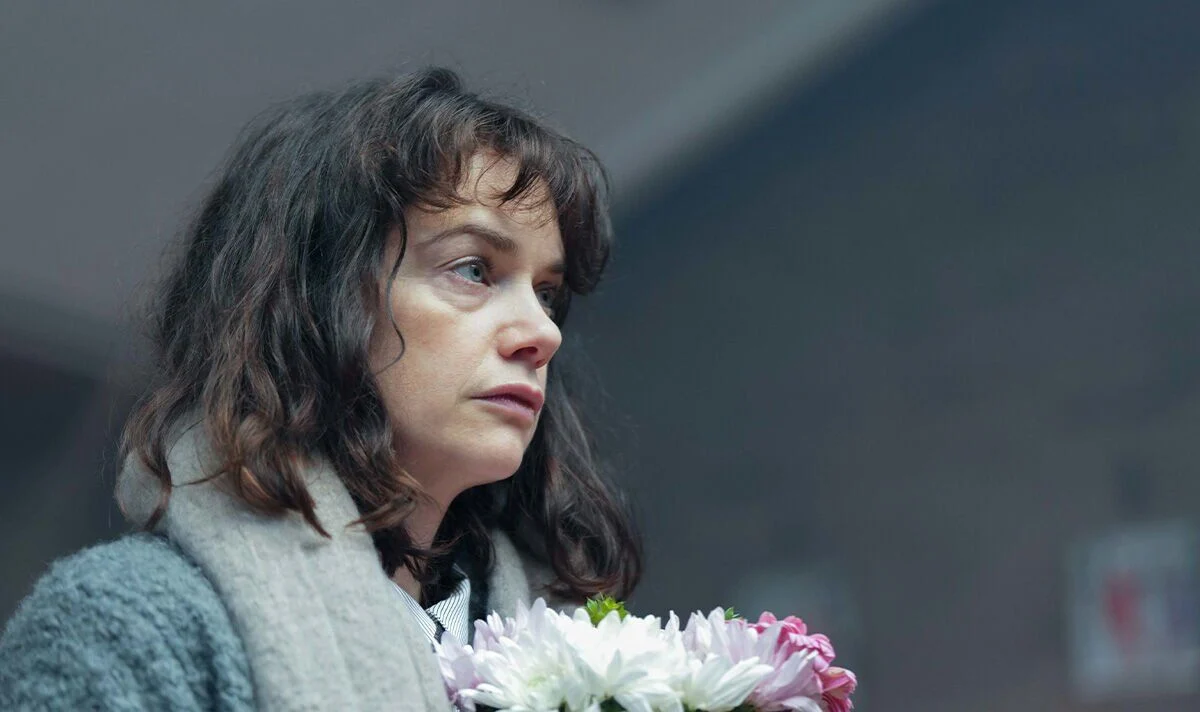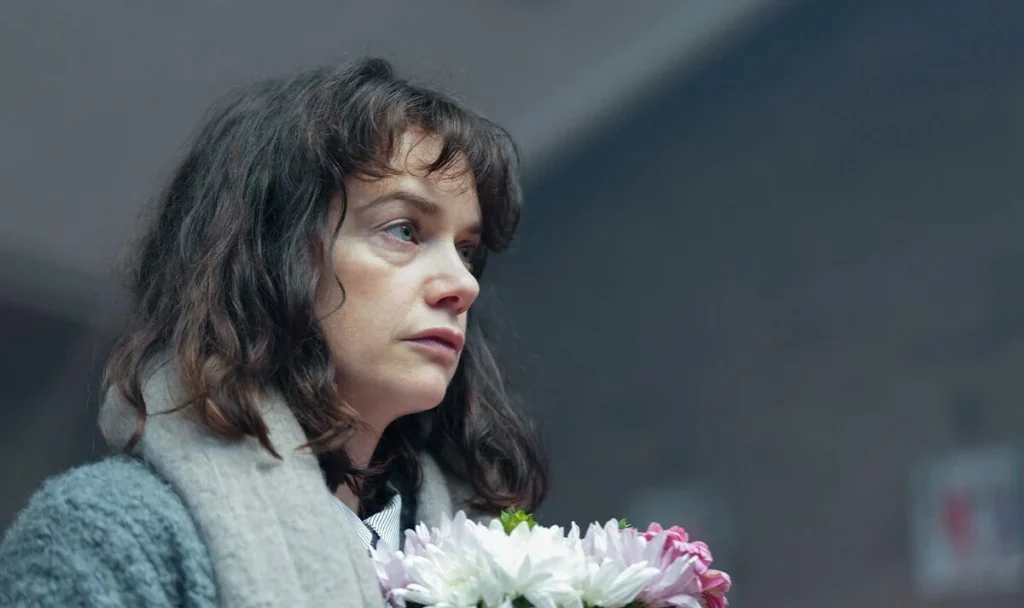 The Woman In The Wall Episode 5 Ending Explained
As the episode continued, Niamh delivered some unexpected and decisive news: the justice department had acknowledged the convent of Seven Joys of the Blessed Virgin Mary in Kilkinure as a laundry. This monumental achievement had been made possible with James Coyle's support; their journey had come full circle.
James Coyle made it clear that in order for them to qualify for compensation, all of the women had to sign a settlement contract and become eligible. Lorna, who had not been present in Kilkinure at the time, reviewed it carefully and found an ominous clause: signing would prevent women from filing charges against the state in future and protect itself in return with compensation and an apology in an effort to mitigate further scandal.
Lorna faced an impossible choice: she believed signing the contract would betray justice while witnessing the women's exhaustion and suffering. After much consideration, Lorna decided not to stand in their way and even assisted Amy in signing it; yet her own decision remained uncertain as it seemed unlikely she would sign away her right to sue in future cases.
This episode also raised an elusive mystery – who killed Father Percy? Colman, with Lorna at his side, began exploring his history and found that his family had donated significant sums to a church they felt accepted into during times of racial discrimination. Colman's mother provided documents proving a link to Ignatius J. McCullen, who helped during their adoption process.
Colman's investigation led him to an unexpected discovery: James Coyle had been helping Niamh deal with the state; in reality, he was none other than Ignatius J. McCullen, with an extensive past of running illegal abortion clinics and human trafficking activities spanning years before this discovery was made public. Colman speculated that James Coyle may be behind Father Percy's killing but without definitive proof.
Episode 5 concluded with yet another mystery surrounding Aoife Cassidy's fate. Lorna learned from Carmel, another laundry resident, that Aoife may have experienced something resembling Lazarus syndrome; her heart stopped briefly before miraculously restarting; this would explain her disappearance but left Lorna puzzled as to why Aoife hadn't approached her directly with this information she possessed.
As we eagerly anticipate the next episode, our minds are full of burning questions: Will Lorna find Aoife and compile enough evidence against lobbyist James Coyle to launch an official investigation against the lobbyist? Colman and Lorna have pledged their efforts towards justice for victims, even if that means taking on powerful institutions like lobbyist Coyle; as the suspense builds, we anxiously anticipate its conclusion!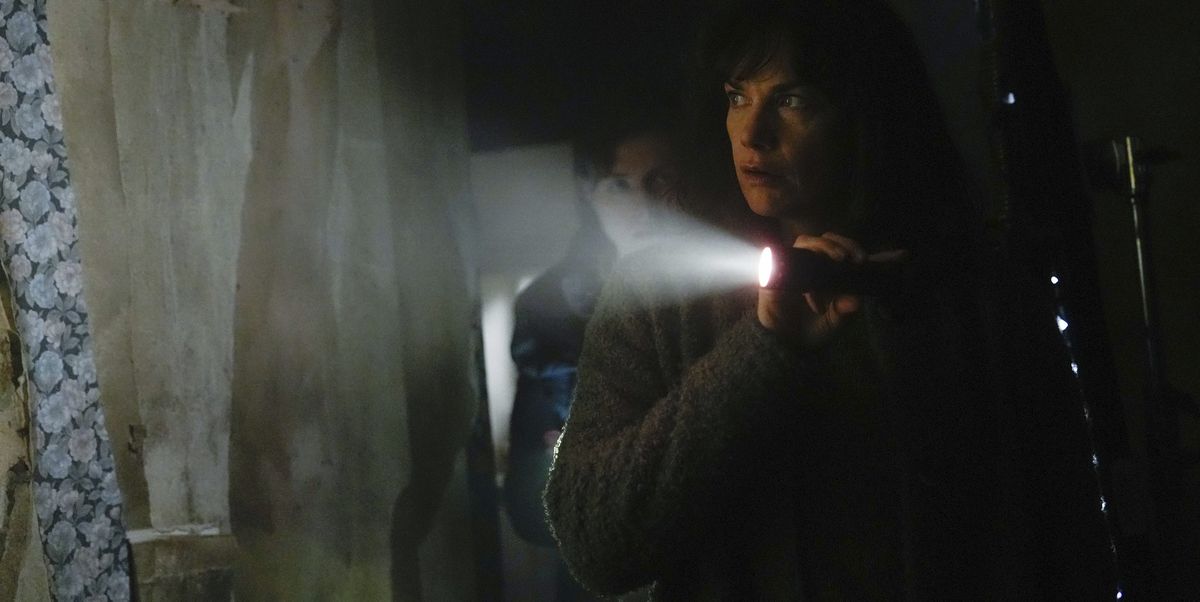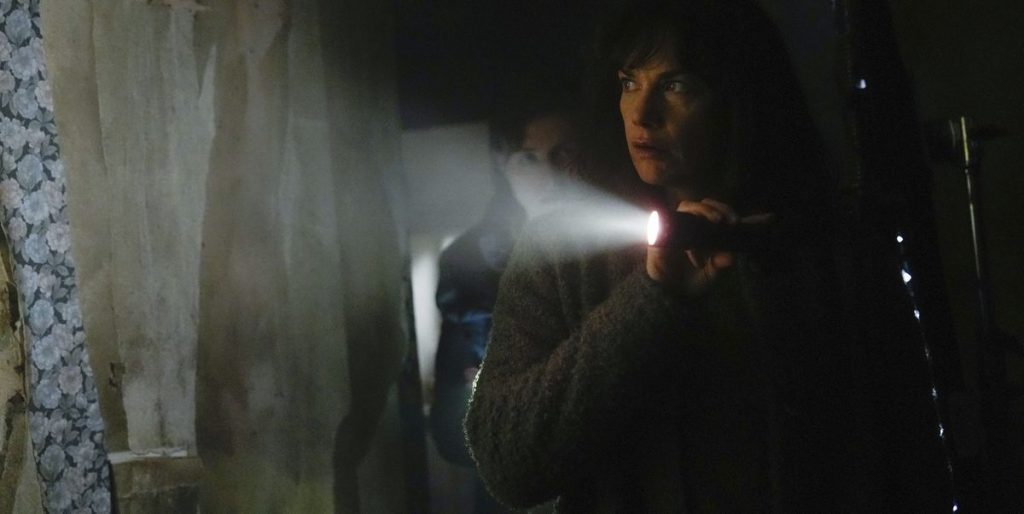 Is Aoife Cassidy Still Alive?
Episode 5 of "The Woman In The Wall" raises many unanswered questions regarding Aoife Cassidy. We learn through Carmel, one of Aoife's former laundry residents, that Aoife may have experienced something resembling Lazarus syndrome – where her heart temporarily stopped yet miraculously resumed beating again later on in the episode. While doctors may offer explanations for this phenomenon, Carmel considers it miraculous.
This development raises a series of important questions regarding Aoife's disappearance and why she did not approach Lorna sooner. If Aoife is indeed still alive, as suggested by Carmel's account, what has prevented her from opening up about what's happened sooner to Lorna? Could there be some hidden agenda preventing her from coming forward, or could other forces have prevented this action from being taken against Aoife?
As we eagerly anticipate the next episode of "The Woman In The Wall," it leaves us guessing as we await an answer on whether Lorna can locate Aoife and expose all that has been hidden for so long. "The Woman In The Wall" continues to intrigue, and we eagerly wait for answers!
Episode 5 of "The Woman In The Wall" brought us closer to understanding the dark past of the laundry and shocking revelations regarding Father Percy's involvement with human trafficking. Lorna and Colman's efforts to uncover those responsible add an extra layer of suspense and intrigue for viewers of this series, with James Coyle becoming known. With such an explosive showdown ahead, Episodes 6-7 should deliver even greater thrills!
Stay tuned as we eagerly anticipate the next instalment, where justice and secrets will continue to unfold and engage viewers, keeping us guessing each step of the way. "The Woman In The Wall" promises heart-pounding moments and surprising twists – leaving us eager for every new episode!
Also Read: The Woman In The Wall Episode 4 Recap: "The Cruelty Man"