When it comes to suspenseful TV dramas, "The Woman in the Wall" Episode 6 is the height of mystery and intrigue. This six-part BBC One series, which was created by Joe Murtagh and starred the gifted Ruth Wilson and Daryl McCormack, has won over fans' hearts and minds. This show, which had its premiere on August 27, 2023, has taken viewers on an emotional and enlightening journey.
Here, we examine the fascinating sixth episode of "The Woman in the Wall," giving a thorough synopsis of everything that happened. Everything will be covered, including the characters' destinies and unexpected turns. In order to explore the fascinating world of Lorna, Father Percy, and the secrets that lurk within, join us if you're prepared to experience the drama or catch up on what you missed.
The Woman in the Wall Episode 6 Recap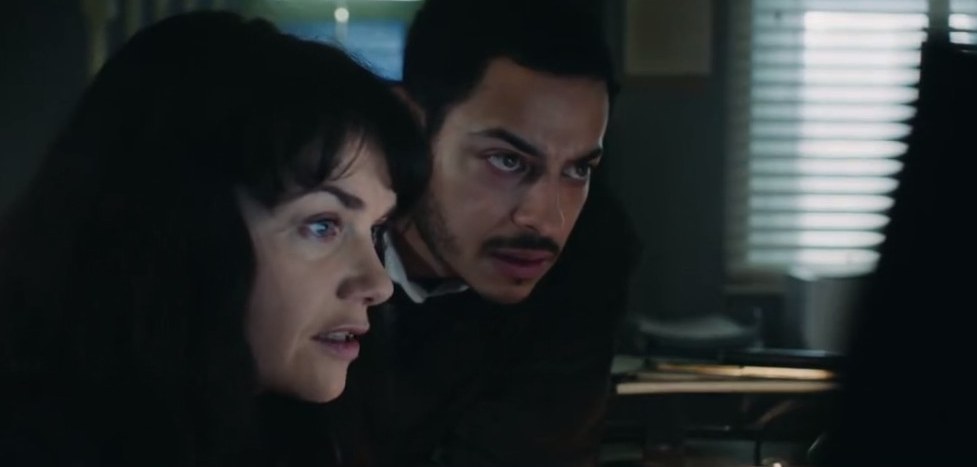 The shocking finding that opens "The Woman in the Wall" episode six sets the tone for a string of surprises. When Ruth Wilson's character Lorna wakes up, she discovers a dead woman in her own house. A trip into the depths of a horrific history and a perplexing present begins with this unnerving incident.
The main focus is on Lorna's history of sleepwalking, which is a result of her harrowing experiences at Ireland's Magdalene Laundries. Viewers are taken on a thrilling journey as the story develops, with Lorna gradually coming to understand how her daughter was kept concealed.
The startling truth behind the Aedrom Group, a group that appeared to seek justice for Lorna and other mothers whose children were taken from them while they worked in the laundries, is one of the major shocks in Episode 6. It is revealed that the creator of this ostensibly moral organization was, in reality, a part of the same human trafficking organization as the deceased Father Percy.
Father Percy and the head of the Aedrom Group took "donations" from adoptive families and used the funds to renovate the exact children's hospitals and mother-and-child shelters where their crimes had been committed in order to cover up the evidence. Unbelievably, 208 of the 298 children at the Kilkinure convent were taken and sold, leaving 87 missing and possibly dead, having been surreptitiously buried.
The suspense rises as the show gets closer to its conclusion. Together, Lorna and Colman uncover this horrific story, gradually bringing the criminals to justice—especially James Coyle, who had a flawless alibi throughout the entire ordeal.
It begs the crucial question: Who killed Father Percy Sheehan? The night before he passes away, Percy (Stephen Brennan) is confronted by the brilliantly depicted Aoife Cassidy (Fiona Bell) about his illicit enterprise. She finds a box full of fake death certificates, Christmas cards from kidnapped children, and thank-you notes from adoptive parents. Aoife acknowledges the seriousness of their acts, saying that they caused these kids to vanish rather than save them.
A fight breaks out between Aoife and Percy, sending Percy tumbling down the steps. He looks deadly at first, but then he coughs, making things look less dire. The viewers' imagination is left to wonder what happens after this moment in the series. But it soon becomes clear that Percy spoke with Coyle out of fear of being exposed, which is why Coyle recruited Lesley to keep Percy quiet.
Speaking to a sizable gathering, Coyle had a nice alibi while all of this was going on. However, as they say, justice always finds a way, and the show makes hints about the wrongdoers' imminent demise.
The Woman in the Wall Episode 6: Ending Explained!
The web closing in on individuals connected to this evil trafficking network is strengthened by Lesley's arrest and a terrifying pursuit that culminates in Colman being stabbed. Lesley is brought into custody after being brainwashed by Coyle.
But as the last credits roll, James Coyle and the other perpetrators are still at large. The show keeps viewers guessing about the size and number of participants in this human trafficking network. However, Sister Eileen is informed by Sergeant Aidan Massey (Simon Delaney) that responsibility is unavoidable.
Aoife Cassidy, a crucial character in the narrative, experiences a major change in fate. Maybe from sleepwalking or her drunken state following the pub event, Lorna had thought Aoife was dead when she'd placed her inside her house. Aoife, however, was not dead; rather, she was experiencing catalepsy, an uncommon side effect of untreated epilepsy brought on by intense emotional stress.
The fact that Aoife survived and what she did afterward prepared the ground for Coyle and Percy's horrible scheme to be revealed. She woke up in Lorna's house, ascended to the loft, and died there. When Colman argued that Lorna wasn't of sound mind when she hid Aoife's body, Lorna took her sentence because she thought she had accidentally caused Aoife's death.
Lorna is thus imprisoned, but she is in for a surprise. When Colman pays Lorna a visit in jail, he shares some amazing news. He finds odd payments in the church ledgers, one of which is £10,887.09 and is made to Agnes. Lorna clearly recalls that this amount is the outcome of a currency exchange, which changes the amount from pounds to dollars.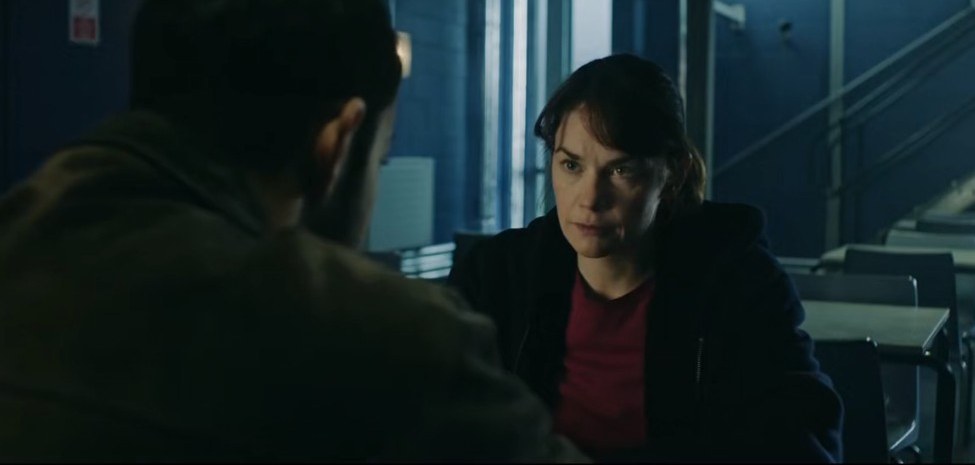 Lorna used to live near St. Alma's Primary School, which was used as a processing facility for kids before they were sent abroad. Lorna's daughter Agnes was raised by adoptive parents who had contributed the money for her, in Boston, Massachusetts. After years apart, Colman sets up a call for mother and daughter to reconnect.
Lorna and Agnes now have the possibility to be in one other's life, when many mothers never got the chance to be reunited with their children. Amidst the horrific facts revealed throughout the series, this endearing revelation offers a ray of light.
 Conclusion
Episode 6 of "The Woman in the Wall" transports viewers on an incredible journey that is full of suspense, surprises, and highs and lows on an emotional level. The elaborate network of secrets surrounding the people and their pasts—from Lorna's horrific past to the startling revelations of Father Percy and the Aedrom Group—has been revealed through this recap.
The balance of justice is in question as the show draws to a close. Although James Coyle (Dermot Crowley) and his friends' fate is still unknown, accountability is drawing near. In the meantime, the tale of Aoife Cassidy, her perseverance, and her part in revealing the human trafficking network highlight the tenacity of the human spirit.
In the end, "The Woman in the Wall" Episode 6 presents an engaging story that piques the interest and feelings of the viewer. As demonstrated by Lorna and Agnes, it serves as a reminder that even under the worst of circumstances, there can be happy moments and reunions. The compelling storytelling in this series is sure to leave a lasting effect on viewers.
The Woman in the Wall Episode 6 (finale) pays tribute to Sinead O'Connor