The White Lotus Season 2 is now officially over, but before saying "arrivederci," the finale took fans on a crazy voyage. The HBO series' second season introduced us to a number of characters, all of whom had vacationed at the White Lotus' coasts but whose lives were seen to become interwoven by the conclusion. Daphne (Meghann Fahy), one of the survivors from the holiday group, discovered a body while swimming. The first episode of the series hinted at death, and the series' conclusion eventually revealed who it was.  Who dies is ultimately revealed in The White Lotus Season 2 Episode 7. Who passes away in the Season 2 finale of The White Lotus?  Arrivederci, the season finale, was actually a string of bad luck for Tanya. Tanya discovers her Italian vacation is everything but glamorous after being nearly abducted by Quentin and his gay friends, who are acting on the orders of her husband Greg.   (tvacute.com) Here is all you need to know about the conclusion of "The White Lotus Season 2 Episode 7, in case you missed any of the exciting moments.
"The White Lotus" in the Season 2 Finale: Is Tanya dead? Who killed her?
Yes, Tanya passes away in The White Lotus Season 2 Episode 7, but not at the hands of Niccoló. Tanya's demise was actually hinted at in Season 1 as White drew attention to it. Tanya and Greg were sitting at the bar of the Hawaii resort when she said something startling (but also very Tanya): "I've had every kind of treatment over the years. The last completely immersing activity I haven't done is death.  In "Arrivederci," Portia (Haley Lu Richardson) awakens to discover her phone missing, which makes her warier than Jack (Leo Woodall). At some point, she takes his phone and calls Tanya on it. The two fit the puzzle pieces together and realize Greg and Quentin are attempting to murder Tanya. Her prenup won't stop Greg from claiming her wealth if she passes away.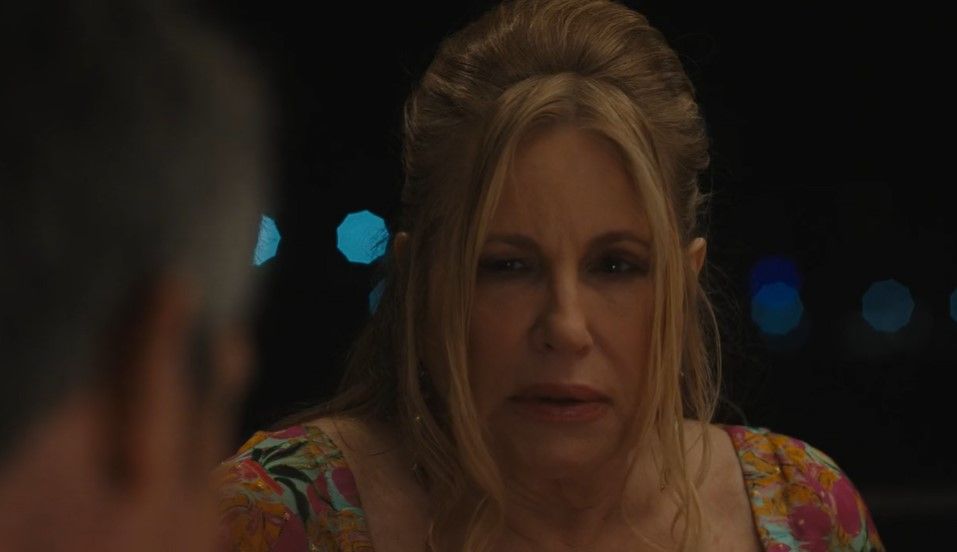 Tanya realizes with Portia's (Haley Lu Richardson) assistance that Greg tricked her into traveling to Sicily in order to assassinate her and take over her enormous fortune. Tanya starts to get tired of Quintin and Niccolo, her lover, on what can only be referred to as the "boat voyage from hell." All of this builds up to the intense scenario we've been leading, which is Quentin (Tom Hollander) and Tanya's confrontation. Tanya locks herself in the bedroom after learning Niccolo has plans to have her "swim with fishes," as it were. But not before taking Niccolo's duffle bag, which included a revolver, rope, zip ties, and duct tape. Tanya refuses to leave the room despite Quentin and Niccolo's best efforts; instead, she chooses to take matters into her own hands and shoots them all. Quentin is barely alive. She enquires if Greg had an affair. He says nothing at all. Although Tanya is essentially unharmed.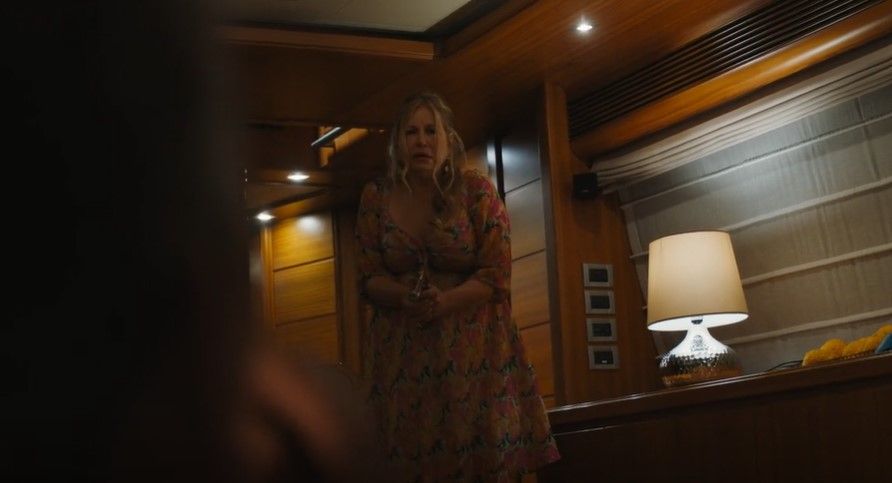 Mike White nonetheless strikes one final blow. Tanya makes an attempt to leap from the superyacht onto a dinghy adrift in the water below, but instead, she plunges to her death. She falls into the water and likely drowns after hitting her head on the other boat. Although it's a humorously unexpected turn of events, it works for the character. Despite being the most attractive of the group, she is also the least intellectual, so instead of leaping to safety, she tragically knocks her head into the boat and drowns.
The White Lotus then goes back to Daphne's opening scene, revealing that Tanya's body is the one Tanya runs into in the opening.  And to make matters worse, Greg probably ended up with her money. Tanya will always be remembered as one of the show's most intriguing characters, even if this is the final episode in which she appears. She was guilty of far too many terrible acts to ever be regarded as a sympathetic figure; nonetheless, there haven't been too many characters on television that are like her. She was so unaware of a significant portion of the world around her, and at times, she was unaware of herself as well.
Is Jennifer Coolidge leaving The White Lotus?
The White Lotus returns for a second season after a successful first one, this time with a plot set in Sicily, Italy. Tanya, played by Jennifer Coolidge, was the sole first-season character to return for Season 2. Tanya (Coolidge), who perished after falling from a yacht in the series' tragic finale, was discovered dead by Daphne. In the finale, Tanya discovered a disturbing truth after learning from her secretary Portia (Haley Lu Richardson) that Quentin and his "nephew" Jack (Leo Woodall) are not who they seem to be and were actually recruited by Greg to kill her for the money.  The fact that Chief Patrick O'Neal passes away in the finale brings an end to the plot arc of the unique personality of Jennifer Coolidge's role, indicating that the actor has ostensibly left the show.  Despite the fact that there is not yet any official confirmation regarding the same. Tanya's demise could be addressed in The White Lotus Season 3.  She will come up in any flashbacks or dream sequences.
The showrunner  Mike White would be "very enjoyable." We could come up with our own operatic finale to Tanya's life and her story, I just felt like it. "Not that I actually wanted to kill Tanya, because I love her as a character, and certainly love Jennifer [Coolidge]," the author said.
Tanya's safety, though, was something White cared deeply about. He said it would be "very terrible." "It felt like she needed to put up her best fight, that she had some kind of win against whatever was trying to get rid of her, and that once she did, she just died this derpy death," the author said. That's so Tanya, it simply seemed like.
You're not the only one who may still be a little shocked. Tanya's death appeared improbable at first, even though we knew from the first episode that there would be a number of fatalities during The White Lotus Season 2. White had previously disclosed to Deadline that he would be open to including Tanya Coolidge in upcoming episodes of the show. He stated, "I was like, I can't travel to Italy without Jennifer. "And maybe that's still the case, like, maybe Jennifer and I can't go to Japan together."
However, it still appears conceivable that Tanya's passing may be addressed in The White Lotus Season 3. White remarked, "It's possible that I just think Portia is afraid enough to leave it alone, but the fact that all of those guys die on the boat makes me feel like there's got to be someone who's going to follow it back to Greg. You could, however, have to wait to learn the outcome.