The Resident is a Fox medical drama that follows Conrad (Matt Czuchry), Devon  (Manish Dayal), Bell (Bruce Greenwood), AJ (Malcolm-Jamal Warner), Kit (Jane Leeves), and other professionals at Atlanta's Chastain Park Memorial Hospital.  The staff at Chastain Memorial Hospital has witnessed both joy and sorrow, catastrophe and salvation. Over the years, we've learned from the show that anything may happen. Sammie Ackerman (Chedi Chang) plays the charming adoptive granddaughter of Dr. Bell. She is adopted by a couple when the Covid-19 pandemic kills her biological parents, but they leave her after learning she has tumors. Sammie is saved by Bell, AJ, and Bell's son Jake Wong; later, Jake (Conrad Ricamora) and his boyfriend Gregg (Christopher J. Hanke) adopt Sammie. In The Resident Season, 6 episode 12 closes with Sammie afflicted by an illness, causing the audience to worry once more about her future. Here is the information tvacute.com may provide on the same if you are concerned about what will happen to Chedi Chang's character.
[Finale] The Resident Season 6 Episode 12 Recap: Part 1 "All the Wiser"
What happened to Sammie? Will she die?
In The Resident Season, 6 episode 12, Gigi is excited to see Bell's granddaughter Sammie (Chedi Chang), whom she last saw when Conrad and Billie picked her up from daycare. It's sweet that the kids are so close that Sammie's parents would board a plane and fly her there to visit Gigi on her sixth birthday. Although Jake and Gregg are Sammie's fathers, she doesn't feel well while flying with them. She has a temperature and abdominal pain, but it can't be the flu which worries her fathers.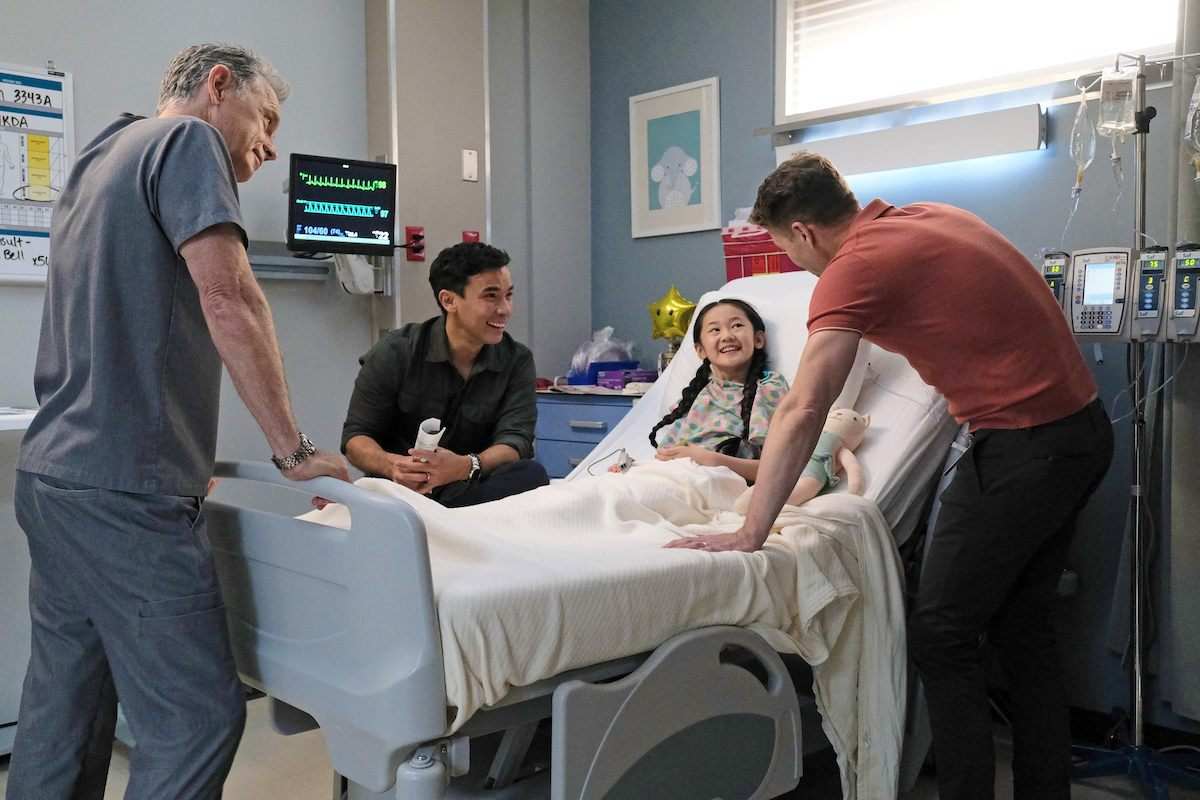 Sammie might be experiencing problems from her conceivably recurrent malignancies. Her old adoptive parents forsake her when she first arrives at the Hospital because they think she won't survive the same. Now Sammie's life is at risk if her tumors have reappeared. Bell has multiple sclerosis, therefore the wonder trio of AJ, Jake, and Bell is unable to conduct the surgery together. Bell and Jake are both emotionally invested in Sammie, which will prevent them from treating her rationally. Sammie's ability to recover from her illnesses may be difficult given that Ian Sullivan, possibly the top pediatric surgeon in the nation, has already left Chastain. Does that imply she'll die? Is Chedi Chang's appearance in the show coming to an end?
Sammie's life is in grave danger, but it doesn't necessarily mean she will pass away and open the door for Chang to leave the program. Intriguing surgeries have always been a staple of medical dramas, and Sammie's potential surgery. Given the presence of Bell, Jake, Gregg, and Voss, we can anticipate AJ saving Sammie. Additionally, Despite Ian leaving the hospital Sammie's potential operation can possibly be a key component of Ian's plot. Along with this, neither Chedi Chang nor FOX has made a statement about the actress' departure from "The Resident." It seems like a suitable plot development intended to heighten the tension in the season's thirteenth and final episodes.