Revenge tastes bitter as the fifth season of the dystopian drama The Handmaid's Tale picks up after June (Elisabeth Moss) and some of her rebellious friends killed her former master, Fred (Joseph Fiennes). Elisabeth Moss, who directed the first two episodes, gives June a crazy, possessed look as she thinks about what she has done and how it will affect her. Serena (Yvonne Strahovski), Fred's wife and June's rival are determined to give her late husband a funeral fit for one of Gilead's founders. The bad feelings between these women haven't been cleared up yet. In episode 2, there are two deaths  Are Janine and Esther Dead or Alive? Who killed them? and Why!  You've come to the perfect site (tvacute.com) if you want to learn more about it in depth!
The Handmaid's Tale Season 5 Episode 2 Recap
In The Handmaid's Tale Season 5 Episode 2 titled "Ballet," Serena travels to Gilead with Fred's body at the beginning of Ballet because she desires her husband to be laid to rest in the nation he helped build. She is reluctantly welcomed by  Joseph and Nick Blaine. At Commander Putnam's residence, Fred's funeral is held. When Lawrence shows Serena a small chapel where the service can be held, Serena demands a lavish funeral for her husband. She was informed by the nation's higher authorities, though, that Fred, an alleged traitor, is not deserving of anything better. Nevertheless, with the aid of Lawrence and Nick, she persuades Putnam and other officers to get ready for a dignified funeral for her husband.
Why Does Serena broadcast Fred's Memorial Funeral?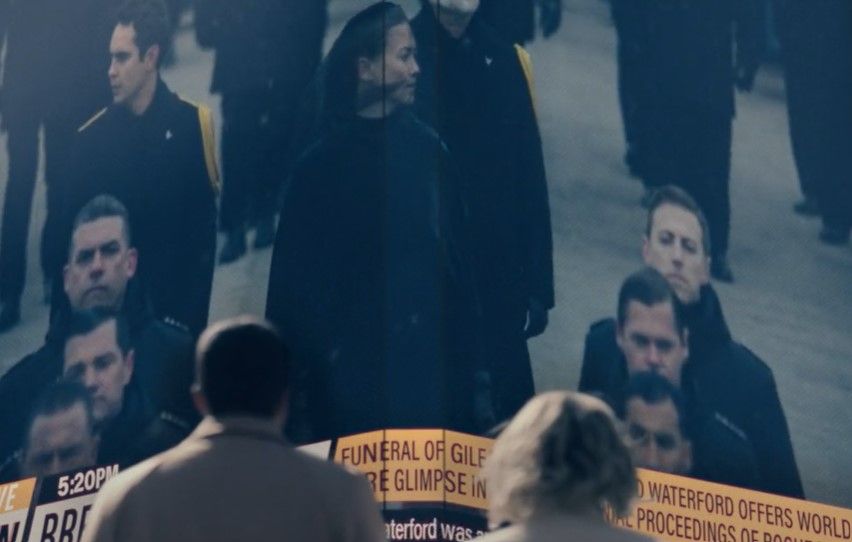 Serena wishes for a lavish funeral for her deceased husband after she arrives in Gilead for Fred's funeral. At the first meeting she says, perhaps It's time that we show Gilead to the world. she continued, Now I have been to Canada, I know what they think of us. If we are to be respected, I think we need to show them that we grieve Just like they do. I think we need to make Fred's funeral an International event, broadcast across the globe.  This type of funeral and its global spread is the result of her dream. When Serena requests such a gathering, Putnam understands that she is sending a message that Gilead is also forgiving the traitor to the country so that the country's appeal can be extended to other countries. However, Serena has a personal motivation for channeling her husband's funeral. June needs to watch the program so that she understands what has been done to her and her husband.
Handmaid's Tale Season 5 Episode 2 Ending? Who killed Janine? and Why!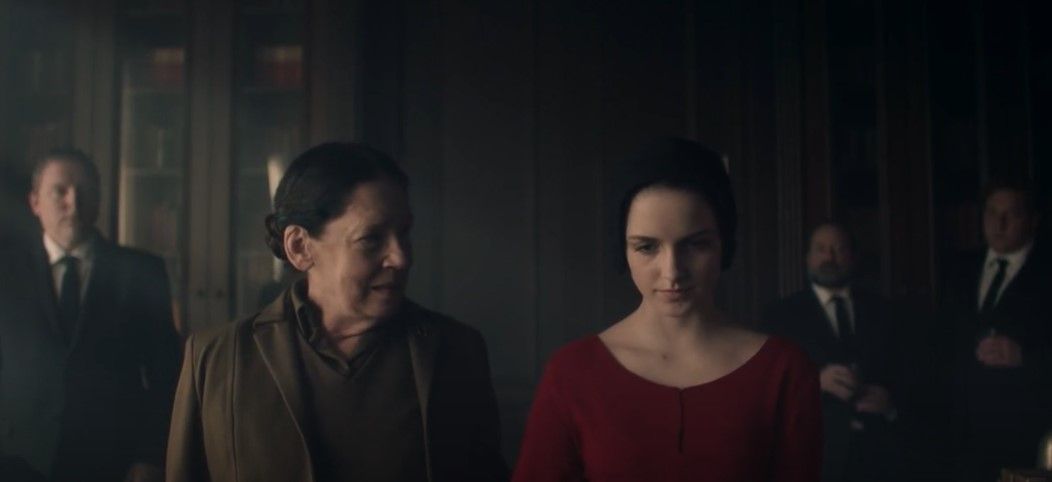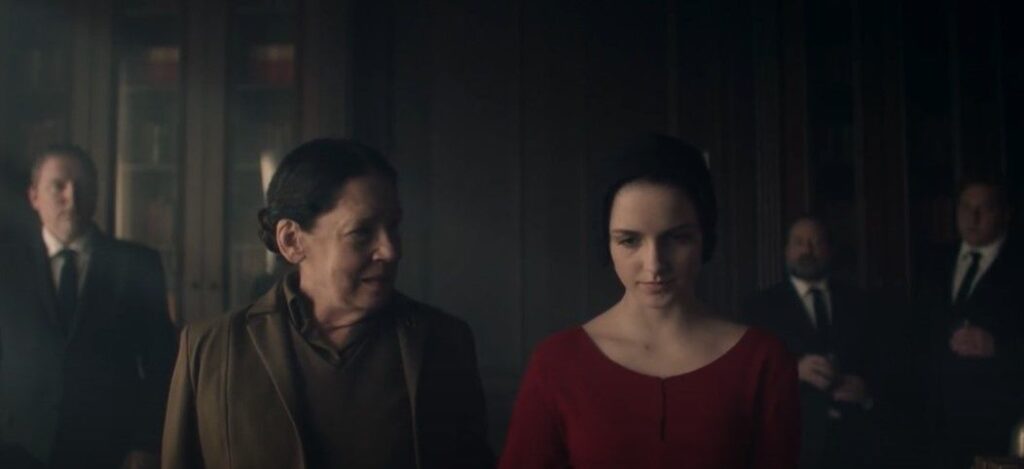 Janine Lindo (Madeline Brewer) has developed a particular fascination for Esther Keyes ever since she turned into a Handmaid. Esther is brought into the conversation between Aunt Lydia (Ann Dowd) and Janine, who helps the former become more composed. Additionally, she shields the recruit from Aunt Lydia's horrors. They inevitably become close, and Esther gains ground in her transformation into a Handmaid with Janine's assistance, pleasing Lydia. Esther is brought by the latter to Putnam's residence so that she can become his new Handmaid. Lydia also suggests that Janine might visit Esther at Putnam's home to mentor the new Handmaid.  When Esther (Mckenna Grace) shares some chocolates with Janine after Putnam accepts her as his new Handmaid, the two of them both begin throwing up blood. Because Esther doesn't want to live as a Handmaid, she poisoned both Janine and herself. She thinks Janine assisted her in developing into a capable Handmaid since she was hoping to be assigned to Putnam's home so she could visit her daughter Angela while she was visiting Esther. She holds the conviction that Janine has taken advantage of her without taking into account the difficulties she will face as Putnam's Handmaid.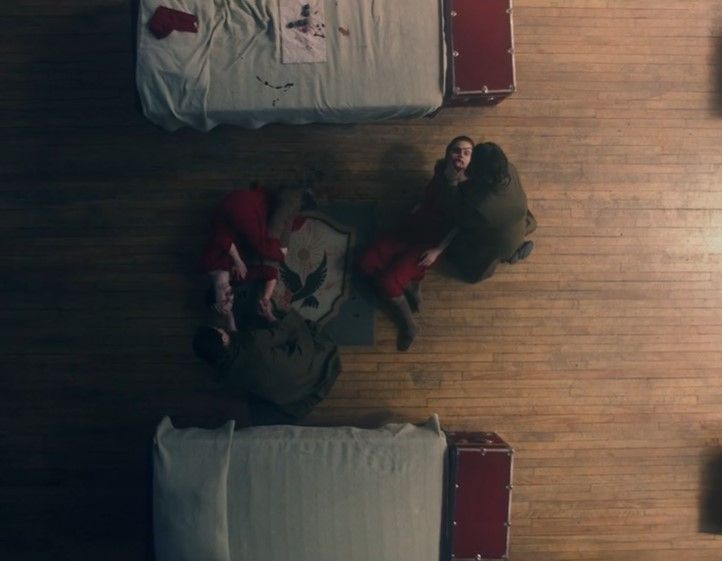 Esther poisons Janine because she thinks that Janine used her for her own purposes and accelerated her agony. Esther must have understood after their initial encounter with Putnam how tough it will be to serve him and how much suffering she will endure as his sex slave. Esther decides to pass away rather than change. She also wants to witness Janine's demise because she helped make her appointment to work for Putnam possible. Janine is now paying for her desire to occasionally see her daughter through Esther. Esther and Janine may be saved even though they vomit blood because Lydia and the other Handmaids witness them. Two of Lydia's Handmaids may receive the proper medical treatment before they pass away. Given that Putnam likes Esther, he might make an effort to at least save her.