The first episode of the fifth season of Hulu's dystopian drama "The Handmaid's Tale" shows what happens after Commander Fred Waterford is killed. Serena Joy Waterford, Fred's wife, is disappointed that the Canadian police have decided not to conduct an inquiry into the murder because it had a place in a no-man's-land. With her husband's corpse in tow, Serena travels to Gilead, setting the stage for some dramatic events.  You've come to the perfect site (tvacute.com) if you want to learn more about it in depth!
The Handmaid's Tale Season 5 Episode 2 Ending: Are Janine and Esther Dead or Alive?
The Handmaid's Tale Episode 1 Recap
June (Elisabeth Moss) cleans her body of Fred's blood. She is thinking back on how beautiful it was to hunt and kill Fred. She appears to be completely out of her mind as she leans against the tub wall. While no one else is present, she is making faces. Luke (OT Fagbenle) opens the door just as she is about to take a shower. Only her hands had been scrubbed, but they were washed on the baby's washcloth. Luke and Moira Strand (Samira Wiley) are terrified to death. What kind of blood is that? Finally, June shares her secret. She tells Moira, who is traumatized, "By her hand."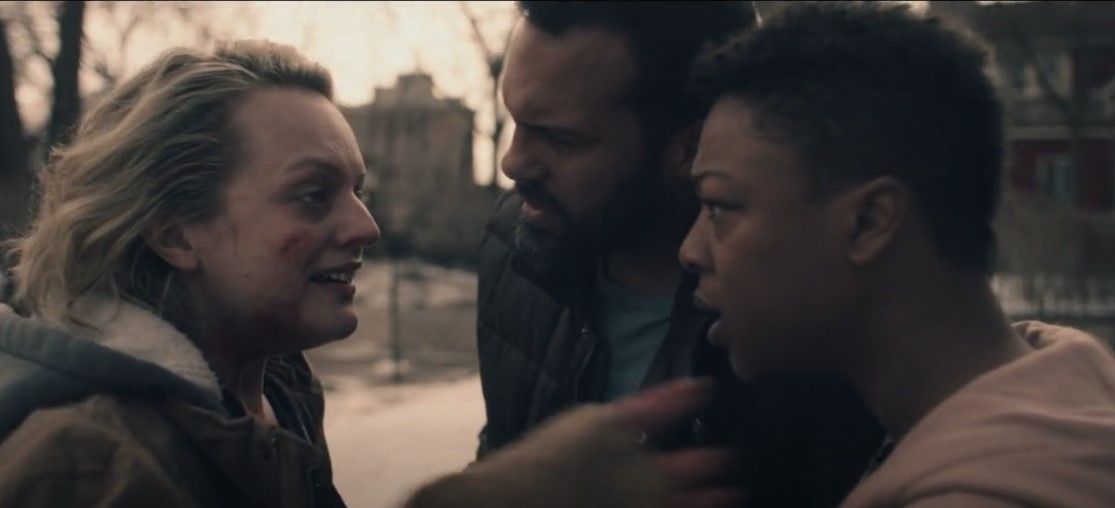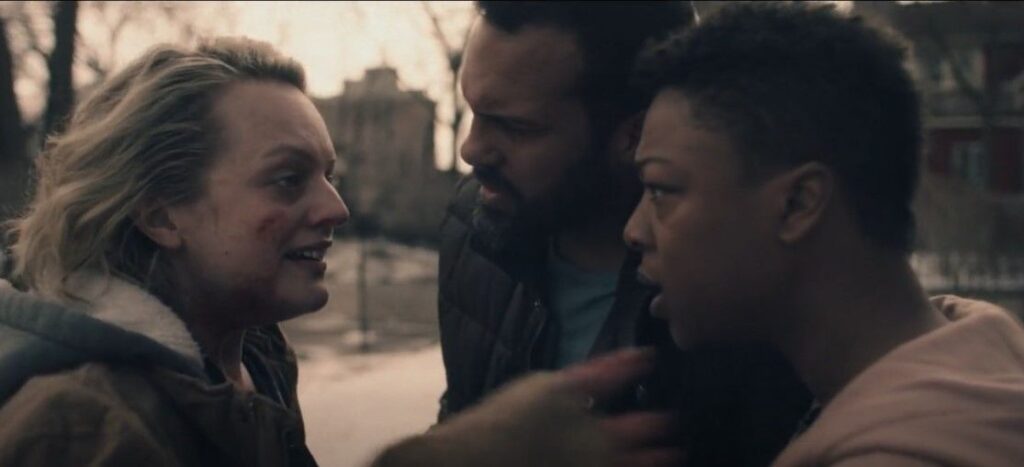 Luke and Moira are helpless to prevent her from leaving as she climbs into the automobile. Nick Blaine (Max Minghella) makes it home. Happy morning, he greets his disabled wife.  As a greeting, they trade verses from the Bible. Eden made her own coffee because she didn't want to wake Martha. After June, she queries whether the necessary tasks were completed. Yes. They almost enjoy a moment of intimacy similar to the one Nick and June used to have, but Eden gets up from the table to get milk for his coffee.
Serena Joy (Yvonne Strahovski) is outside practicing yoga. The military interrupts her. She is being transferred to a safer location. They have no interest in having thoughtful talks. From the prison, Marsha McFadden welcomes Serena Joy. She is breaking the dreadful news that Fred has passed away. They fear that she could be the target of a similar attack. Serena Joy recalls dancing with Fred at some sort of gathering. In a restaurant, June encounters two other handmaids. Although the waiter seems a bit harsh, June immediately downs the juice. Pancakes are pushed toward her by the girl seated across from her. With great joy, June eats her breakfast insatiably. Everyone seems to be eating for the first time. June drinks a strawberry shake to round out her breakfast. The other opponents are eager to face her mistress next. June remembers a flood of blood washing off the steps close to the wall as she looks down at the blood-stained glass.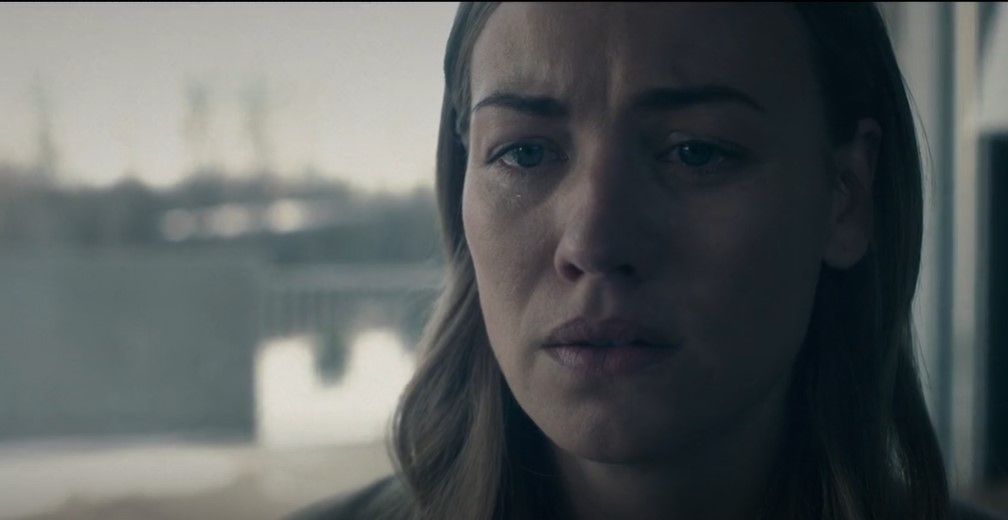 One of the women is carrying a trunk full of weapons. They need to get back to Gilead because she wants to murder Mrs. Radcliffe. She is counting on Nick to assist her. June is curious about Emily. They collectively dismantled June's monster, and now it's their chance to do the same with their own. Vicky pulls a gun on June as she is acting harshly while trying to be logical. Shane is the other female. Vicky questions whether June is available to any of them the way they were for her. Vicky is enraged that June doesn't know, so she raises the rifle and fires five times. They must swiftly disperse. To break the news, Mark goes to see Serena Joy. It quickly turns ugly. He says that Fred had his left ring finger amputated. It wasn't Gilead, she claims. June Osborne was there. Mark doesn't think it's true. Serena Joy claims that he doesn't know what June is. When June sees Emily, Sylvia informs her that Emily has gone back to Gilead. She returned to the battle, hoping to locate Aunt Lydia. Sylvia tells June not to mend it even if she wants to. Emily is permanently gone. She won't inform June if she ever hears from Emily again because she feels lucky to have had her back at all.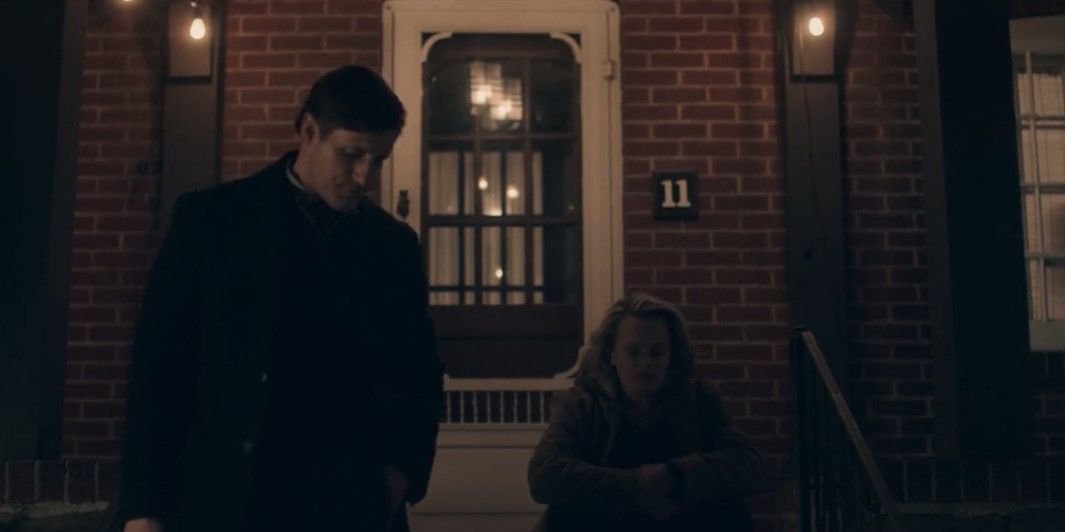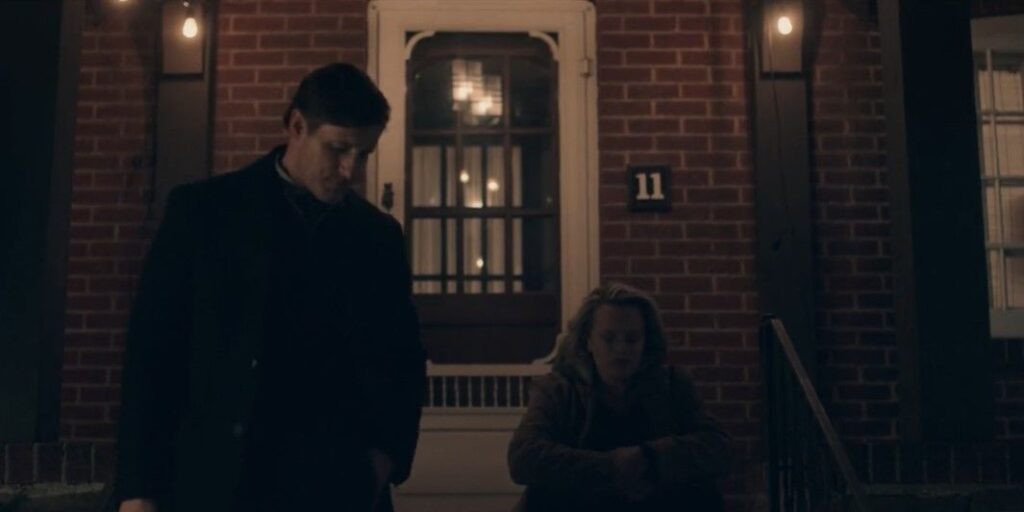 June is conscious of the blood remaining on her hands. She attempts to scrub it away. She then makes her way to a lake where she immerses herself in clean water. Before someone asks her if she's OK and snaps her out of her daydream, she remembers holding to Hannah for a fleeting moment. When June is found by Luke, she is sighing. She's fucking wrecking his life. He claims Emily going back to Gilead is just insane. However, June senses Gilead dragging her. Now that he has her back. Let's leave. She did nothing wrong, according to Luke. Fred received his just desserts. June claims he missed it. He is clueless. Even worse, she cherished it. He is frightened that she is turning herself in. She won't hold off until the boots are on the stairs. June claims that she did it all. She doesn't assign any of the blame to anyone who is present. She is charged with transferring the finger but is not punished for the crime. There is a $88 fine. Although she lacks $88, she can still pay online. After being startled, June exits the station and enters Luke's arms.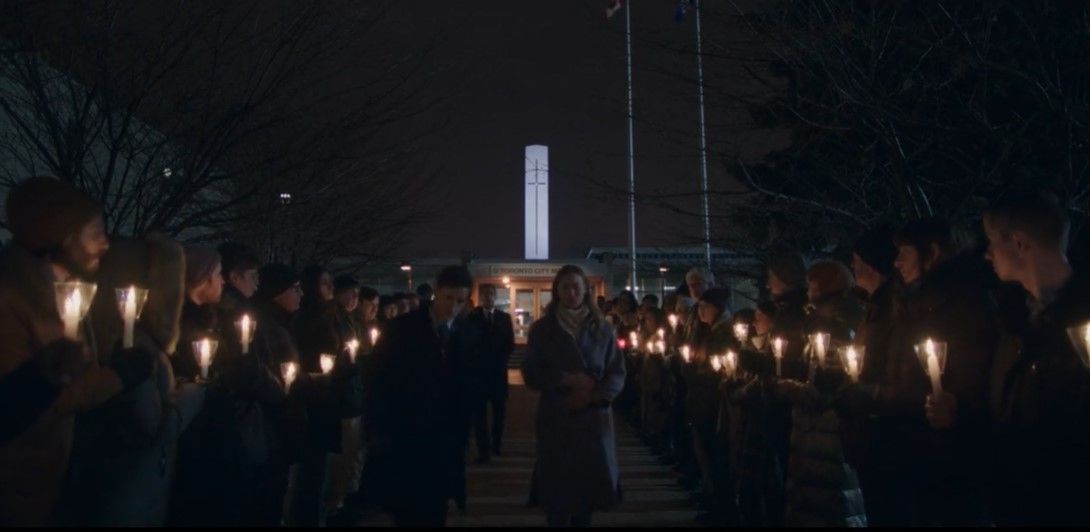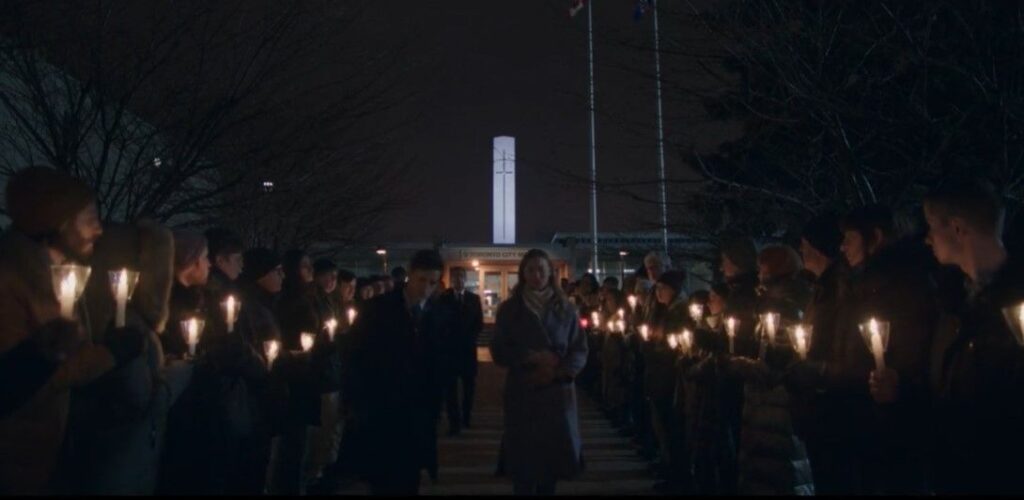 Serena Joy stops by Fred's grave. She still has flashbacks to the joyful times that make her laugh out loud. Mark follows suit. Serena wants Canada to review its rules regarding the death penalty, but she learns that June won't be put on trial. Because of June's potential for harm, she is concerned about how they will protect her. When they leave, a large gathering of people are keeping a candlelight vigil for her. It makes me sick. The Gilead ways have only recently relocated to Canada.
The Handmaid's Tale Episode 1 Recap! Ending
The following day, Serena insists that she bring her husband to Gilead for his funeral. As a result of the overwhelming support, she is feeling more confident. He wants to buy June a drink for when she and Luke get home. June isn't fine, claims Moira. Fred would have been slain by Gilead. She merely desired to carry it out herself. Luke declares that he is seizing the victory. After the previous day, you could not possibly have given June enough wine. June is unable to move on. She is perplexed as to why Emily returned to Gilead. Nichole needs to be bathed by Moira, but June prefers to do it. It gives Moira pause, and she is uncomfortable. It terrifies her. She anticipated being locked up. Yet she isn't. She declares her love for Moira, and Moira reciprocates. June's health isn't great. She must consume that wine. But Mark is already there. She is uncertain as to whether he is there to have her arrested. He was informed that no charges will be filed. She acknowledges that she misled him. She is curious as to what Serena said after learning about Fred. While fear can be deadly, Mark claims that she was afraid. According to June, she'll always be dangerous. He claims that she also alarmed Gilead. He believes they won't be able to tolerate a handmaid killing her commander.