The winter break is over, and ABC's heartfelt hospital drama The Good Doctor about an autistic savant surgeon, Dr. Shaun Murphy (Freddie Highmore), is back. Dr. Murphy and his wife Lea (Paige Spara) have barely had time to enjoy the news of Lea's surprise baby before they are faced with a new challenge. A significant portion of the rest of the St. Bonaventure team is kept busy treating a teenager who suffers from a serious condition and has undergone a number of procedures in the past, any of which could make his next operation more difficult. For a detailed explanation of everything that happened in The Good Doctor Season 6 Episode, 10 Recap continue reading the recap at tvacute.com.
The Good Doctor season 6 episode 11: What to expect?
The Good Doctor season 6 episode 10 Recap "Quiet and Loud"
Immediately into the show, there was a sudden jump in time. We learned that Lea had been pregnant for three months. Lea had already passed the first trimester when we saw her at the OB's office, and an ultrasound showed a tiny, weakening spot in the wall of her uterus. She was admitted to the hospital for observation before undergoing a novel treatment to fortify the barrier. After a uterine artery developed attached to scar tissue and eventually ruptured, a second operation was necessary. Shaun might have lost his wife if he hadn't brought her in. Fortunately, we can put that concern out of our minds. Now that we know Lea and the baby will be fine, we can relax and enjoy the good news.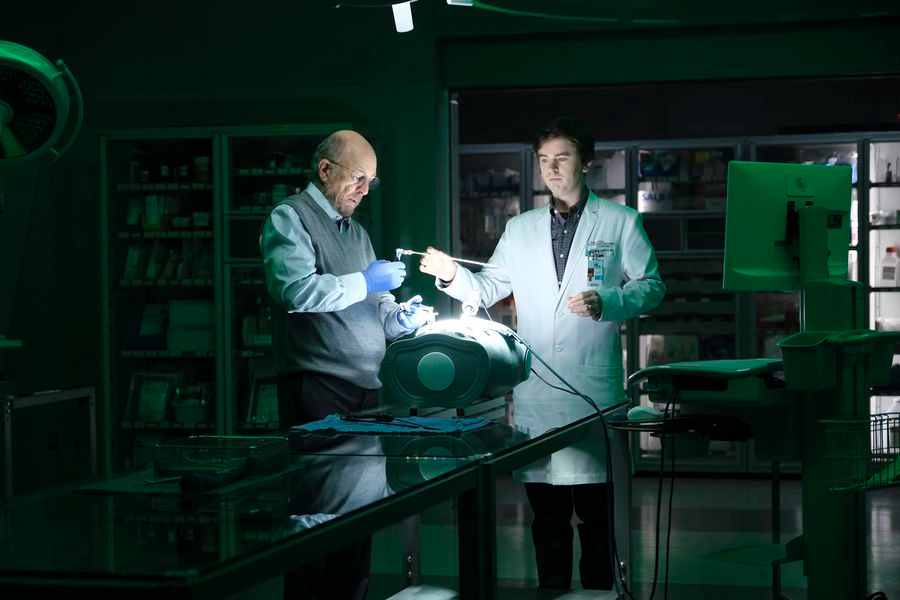 Morgan has started the IVF process. Park, Morgan's ex-boyfriend and potential ride to her implantation appointment declined. Instead, she had Dr. Glassman drive her about. Lim is now fully mobile after successful spinal surgery. The episode opens with her walking again with the aid of a cane while she mulls Clay's pre-op proposal. Chief decided she wasn't quite ready to tie the knot, but she was ready to take their relationship to the next level. Clay accepted her invitation to share housing with her.
Perez made it through the drug overdose he allegedly took. After completing his time in treatment, he was given permission to return to his residence on a temporary basis while being closely monitored by Jordan, an experienced resident. However, it was challenging for Perez to work with the woman he has feelings for, so after finishing their first case together. yes, that was House MD's Anne Dudek (Amber Volakis) playing mom to Gardner's syndrome patient Drew. Perez informed Jordan that he will be requesting a new senior resident going forward.