The eleventh episode of the suspenseful television series "NCIS" on CBS focuses on Alden Parker (Gary Cole), whose identity is stolen and linked to the killing of a Navy Ensign named Ashley Watts (Leah Grosjean). As a means of finding a solution to the problem, the NCIS team investigates possible killers. Their inquiries eventually lead to Ryan Aaronson, who had been dating Ashley. He meets Ryan's mother as a result of Ryan's involvement in the investigation, and the two of them piece together their history together. In this episode, we get a fascinating look into Supervisory Special Agent Alden Parker's past, and Ryan's mother Joy Sullivan Aaronson plays a central role. The audience must be dying to learn more about the mysterious new character. Fans are curious about the identity of the actress who played Joy in the twenty-eleventh episode, "Bridges" written by Chad Gomez Creasey and directed by Lionel Coleman. Here are tvacute ideas on the matter Who is Joy Aaronson? and Who Plays her?
Who is Joy Aaronson?
Joy Aaronson is the mother of Ryan Aaronson (Austin Caldwell), a Navy accountant who is suspected of Ashley's murder in this episode. However, the situation is more nuanced than that because she is also Alden Parker's ex-girlfriend. They don't exactly have the best history, and reuniting for the purpose of a murder investigation isn't anyone's idea of a good time. When Alden Parker was young, he fell in love with Joy Aaronson. Parker's childhood sweetheart, Aaronson, always felt the same way about him. However, her parents were against the romance and were uprooted to keep their daughter away from Parker. Alden Parker wrote to Joy Aaronson several times after she moved away, but she never responded, leading Parker to conclude that his letters never reached her.  Joy Aaronson, like Parker, continued on with her life and told Ryan's dad about it. She kept Parker's letters to her safe because they were all that remained of their pristine romance.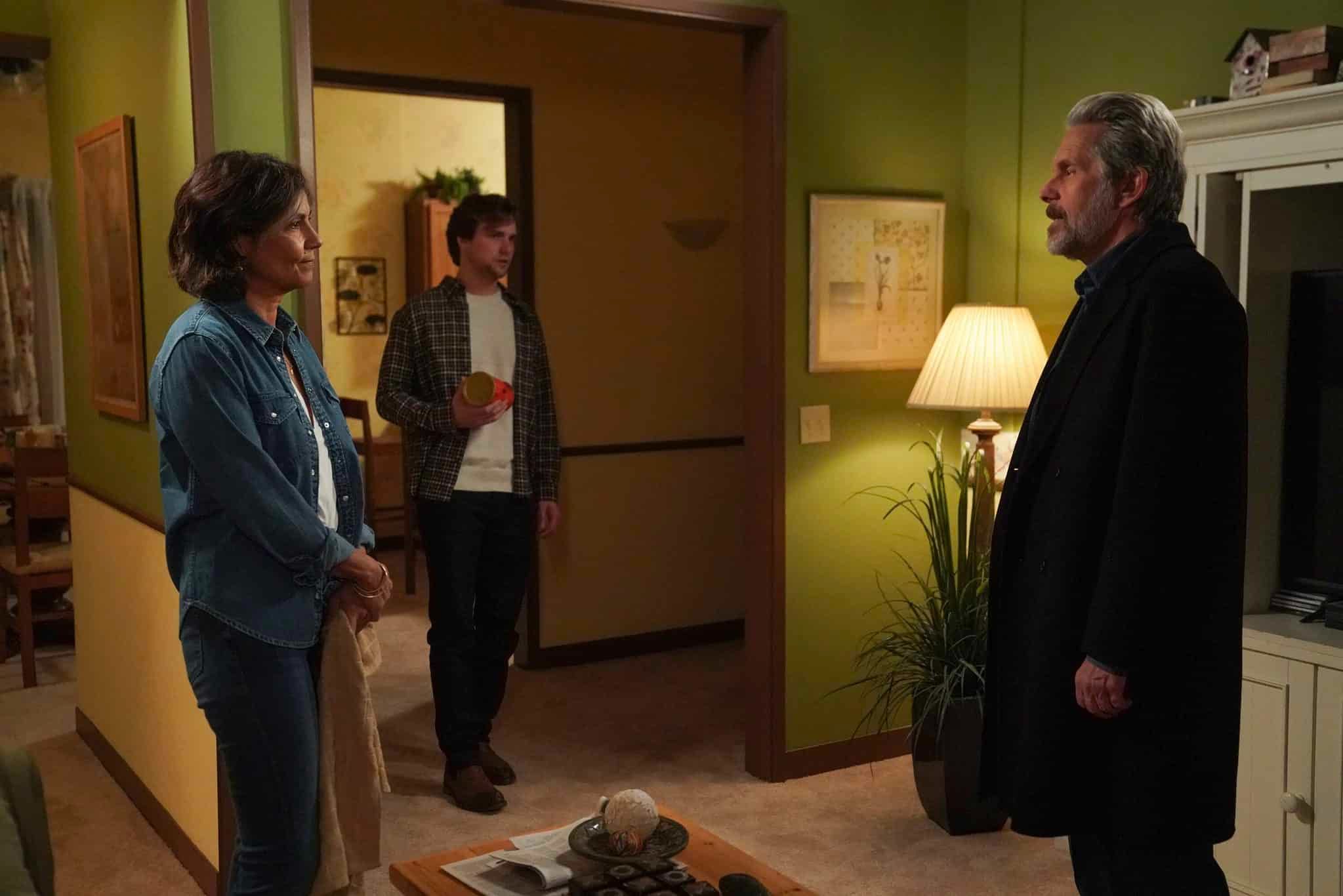 Joy Aaronson hasn't forgotten Parker, even though she's been waiting decades to see him, despite the fact that she's moved on to a new man. When Alden Parker eventually settled down with Vivian Kolchak, he still held dear the memories he had of his Joy. In an effort to better understand her "rival" and the woman who holds the most sway over her husband's decisions, Vivian sat down with Joy Aaronson. When parker learns that Ryan was involved in the murder, those old feelings come flooding back, setting the stage for their reunion after so many years. But Joy Aaronson, despite her suffering, is a devoted mother who will stop at nothing to safeguard her child. Joy Aaronson and Alden Parker are reconciled, but her feelings for the "NCIS" lead are still unknown. In the twelfth episode of the twenty-first season, Alden Parker hints to Joy Aaronson that he still cares about her. Since they are both now single and have made up for their past differences, she might give him another chance.
Who Plays Joy Aaronson's Role?
It's likely that many viewers of "NCIS" will have recognized the actress who played Joy Aaronson, as she has been in a number of well-known films and television shows. Rachel Ticotin is an actress who has been in several blockbuster films. She also wanted to act. To pay for acting training, she babysat and worked as a Public Theater usher and manager. In 1981, she played Paul Newman's love interest in Fort Apache, The Bronx.
She is best known for her role as Melina in the film "Total Recall" starring Arnold Schwarzenegger and directed by Paul Verhoeven. she has appeared in a number of high-profile films, including "Falling Down," "Con Air alongside Nicolas Cage," "The Eye" and "Man on Fire."  The role of Joy Aaronson on "NCIS" is not the actress's first on television. Rachel Ticotin has been in numerous television shows, including "Crime & Punishment's Detective Annette Rey, "Law & Order: LA's Lieutenant Arleen Gonzalez," "The Act," "Grey's Anatomy's Dr. Marie Cerone," "Lost's Captain Teresa Cortez," and "Blue Bloods," among many others. In NCIS: Los Angeles (2012) episode "Dead Body Politic," Ticotin portrayed a shrewd political player named Monica Tenez. After a friend recommended Columbia's School of General Studies, she applied. Rachel Ticotin started college at 53. She took spring and summer classes as a General Studies student while acting in the fall. The School of General Studies was developed for non-traditional students who may have interrupted their education, never attended college, or can only study part-time. Since 2010, Ticotin has mentored kids in the Rising Stars event at LaGuardia High School for Music & Art and Performing Arts in New York.