Dr. Shaun Murphy (Freddie Highmore) had a tough night on The Good Doctor season 5 episode 6.  Also included are some flashback scenes, Shaun and Dr. Glassman (Richard Schiff). Let's start with the case of the week. Dr. Park intended to use Shaun's dying patient for an organ transplant. He felt this was the best way to save his own patient. But Shaun does not agree. You can read the recap below to see what circumstances convinced him. Let's move on to the next episode, this episode is going to be very important as it might be the last episode of this year, as the good doctor is taking a break for the winter finale. (www.tvacute.com) Here's you can find out more to know about Season 5 Episode 7 titled "Expired" of The Good Doctor, including the trailer and release date.  Dr. Aaron Glassman will seize the spotlight. Someone from his past is expected to appear on the scene, hoping to enlist his assistance. Aaron will be reluctant about volunteering his assistance.
The Good Doctor Season 5 Episode 7 Spoilers
The Good Doctor season 5 episode 7 will feature an important story titled "Expired" its sounds ominous. with this, it appears to be the year's final episode. Shaun and Lea will be returning from a probable wedding destination, While doing so, they will come across a horrific vehicle accident involving a young pregnant mother named Alma. She'll be seriously hurt and in desperate need of medical help! Her condition continues to deteriorate. Shaun, Lim, and Jordan will be compelled to deliver Alma's baby prematurely due to the severity of the situation.
Dr. Glassman already has a lot on his plate, what with his divorce from Debbie (Sheila Kelly) and his lack of activity at the hospital. with also In the upcoming episode, Dr. Aaron Glassman's (Richard Schiff) history is being explored deeper on The Good Doctor, as fans will soon meet his ex-wife Ilana Reeves, played by Ann Cusack. she will guest feature, according to TV Insider. What is it that draws Ilana to the canvas? She seeks advice from her ex-husband in order to aid her present husband, who is ill. Aaron, on the other hand, is hesitant to help since he doesn't want to put his ex-wife through any more suffering.
Is Glassman back in the hospital? Lea implored him to help her reach her fiancé. since Shaun's hospital status was about to be jeopardized. Also, His patient reviews weren't fantastic. Glassman offered some crucial advice: Treat Shaun like a human. she admitted she Changed Shaun's scores. Glassman reprimanded her for her unethical behavior and urged her to return home and clean up her mess. In the promo of episode 7 we can see Shaun's condition is getting worse and worse. At the end of the promo, we can see how Shaun is screaming and saying to Glassman "you should have run to the hospital".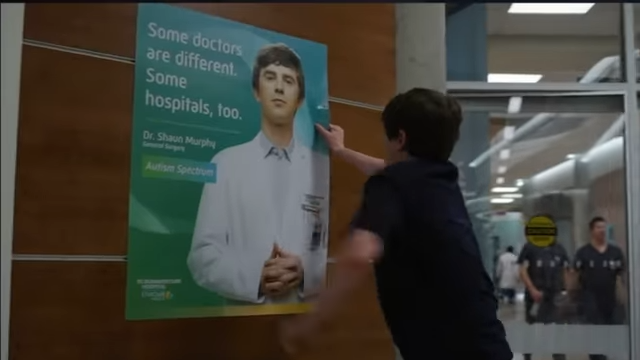 The Good Doctor Episode 507 Synopsis: There may be some happy moments but soon after there is some chaos. After visiting a possible wedding venue, Shaun and Lea happen upon a terrible car accident and discover Alma (Natalee Linez), a young pregnant mother who has been badly injured and needs immediate medical attention. Back at St. Bonaventure, Alma's condition worsens, and Shaun and Drs. Lim and Jordan are forced to deliver the baby prematurely. Meanwhile, Dr. Glassman is apprehensive when a figure from his past reaches out for help.
Guest-starring: Rachel Bay Jones portrays Salen Morrison, Ann Cusack portrays Ilana Reeves, and Natalee Linez portrays Alma. "Expired" was directed by Mike Listo and written by Mark Rozeman and Jim Adler.
The Good Doctor Season 5 Episode 7 Return Date
The Good Doctor Season 5 Episode 7 will release on MONDAY, November 22 at 10:00-11:00 p.m. EDT, on ABC. Hulu has previous Seasons accessible to view. The show is available to stream on Hulu and ABC's official websites. The show is also accessible on a variety of streaming TV services. For those residing outside of the United States, The Good Doctor is available on Netflix. Hulu with Live TV and YouTube TV are two platforms that allow consumers to stream live television. Seasons 1to 4 are also available for purchase on Amazon Prime Video, either by the episode or by the season.
The Good Doctor Season 5 Episode 7 Photos
This slideshow requires JavaScript.
The Good Doctor Season 5 Episode 6 Recap
On The Good Doctor Season 5 Episode 6, Glassman was settling in Montana and yelling at another player when he was distracted by a familiar voice… Lea! She begged him to help Shaun, but he refused. she admitted she Changed Shaun's scores. Glassman reprimanded her for her unethical behavior and urged her to return home and clean up her mess. at st. SanJose Reznick proposed to Salen make the hospital profitable. She had a contact, Nira, who could bring in a significant deal. The bargain she made gave her full control of the clinic Glassman left behind.  Morgan advised the woman to have the tumors behind her eyes removed, which could save her vision. Morgan operated on Nira but barely saved half her vision and apologized. Nira encouraged her not to apologize because Morgan could have saved her life. But Morgan's guilt was deeper. She chose the less expensive alternative to save the hospital money.
Meanwhile, in the ED, Shaun and Park treated Brandon, a patient with significant brain damage. Park doubted the man's survival, while Shaun believed he could save him. The team had some issues in the OR, but he stabilized and went into a coma. Park called Ollie, the young patient's mother, for help. He hoped to see if the youngster might be a good heart donor match. Brandon's father, Thomas, came to see him. Dr. Asher was his contact and he doubted Brandon's recovery. Brandon's father felt regret for not speaking to him in two years. He was unhappy his son didn't follow in his footsteps. Asher had not spoken to his father in five years and his father renounced.
Park was inspecting Ollie when he fainted. Park went to Shaun to beg him to let Ollie have Brandon's heart. But Shaun pushed Park away, threatening to report him for violating the standards of his profession. We then see Shaun and Glassman solving challenges in college. It also taught him how to treat the man. It was Park who challenged Shaun about his treatment plan as Brandon's heart was nearing a healthy transplant point! Shaun raced to Brandon's father to tell him they couldn't rescue his kid but could save his heart. Thomas refused to accept this since he had so much to say to his son. Asher persuaded him to chat to him while comatose. he overheard Thomas say his heartfelt goodbye. To give Brandon a second chance, the team successfully transplanted his heart into Ollie.
Thomas is given a piece of paper with a diagram of Brandon's organs by Shaun and Asher. Brandon has added a total of 63 people. Asher returns home, he reads some letters from his father that he had never read before. It made him emotional. One last flashback to Shaun and Glassman revealed an exercise that bonded them. At the present time, Shaun tried to contact Glassman. But unsuccessful, He then began the exercise alone…