The Good Doctor Season 4 Episode 20 concludes with the farewell of a doctor. Dr. Claire (Antonia Thomas) decides to start the next chapter of her life with a new job in Guatemala. However, it was difficult for him to take this decision. Because she does not know the people living there and their language. She has just started a relationship with her father.  (Full Recap)
When she is in Guatemala with San Jose St. Bonaventure Hospital team. In the middle of her patient's surgery, Claire learns. that the patient has gall bladder cancer. She consults with Lim and Andrews. She eventually makes the tough decision to continue the surgery alone. Whereas before this he would never have done this kind of surgery. The patient encounters another problem seeks help from Dr. Shaun Murphy. At last, Claire's patient is alive, and she tells her daughter the good news.
In Guatemala, Claire is offered a new job. But she refuses. Because it's not ready. But in the end, while getting on the bus, a long and vigorous conversation with Lim changes her mind and decides to stay in Guatemala.
At the airport, Claire says goodbye to everyone. But his last goodbye is with Shaun (Highmore). Shaun says, "I hope you're moving on." Claire responds, "I think I am, Shaun." Finally, when it's time to say goodbye, Shaun decides to hug Claire. Because Shaun has never hugged Claire before.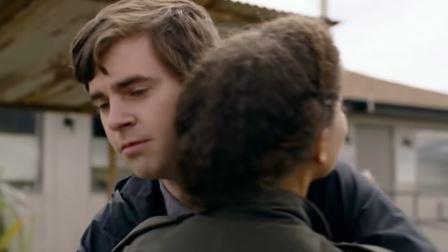 Claire and Shaun remained close friends. who consult each other on everything from medical conditions to romantic ones.
In the last two seasons, Claire went through a lot. In Season 3, her mother returns, and the two reconcile, but in the end, her mother dies while driving while intoxicated. In the Season 4 premiere, Melendez (Nicholas Gonzalez) died.
Antonia Thomas is departing after four seasons. she may have said goodbye in The Good Doctor Season 4 finale. But we are sure that she will make her presence as a guest in The Good Doctor Season 5.