Quentin "Q" Dickinson, the man so many of us believed may be dead, knocks on Tracy's door in the last seconds of The Chi Season 5 premiere.  Tiff is taking EJ and going to stay with her mother. Trig buys an engagement ring while Imani is in St. Louis and waits to propose. Jada appears to be recovering well from her cancer treatment.  the premiere shook almost everyone's narrative.  (Read more in the recap section).  now fans are eager to know what happens next? At www.tvacute.com, you've come to the perfect place.  We've compiled all of the officially revealed information regarding The Chi Season 5 Episode 2 so far, including release dates, promo, and more.
 The Chi Season 5 Episode 2 Spoilers
Community and observing the ebb and flow of life have always been important to The Chi. Over the past four years, we have experienced highs and lows, as well as a number of tragedies. Even though we know that's going to be the big story after the premiere. However, if you've been watching The Chi for a while, you already know that they do have a tendency to slow-play some things, so you best believe that Quentin's reappearance for the first time in years will finally loom huge this season. "OH, GIRL" is the title of the second episode.  The promo shows, that Jake Taylor's (Michael Epps) journey will include him spending time with his mother. Along with this, Papa (Shamon Brown Jr.) is going to be quite direct, there will be some grief, and we already know that Emmett will get stuck in a toxic relationship. He's still dealing with the fallout from some of his earlier mistakes. Meanwhile, Kiesha's housing designs fail. Rob and Tiff get closer. Kevin (Alex Hibbert) finds love in his gaming club. Suede discovers Jada's secret.
 The Chi Season 5 Episode 2 Promo
The Chi Season 5 Episode 2 Synopsis: Emmett's co-parenting struggles lead him to some questionable advice. Jake reconnects with someone from his past. Kiesha's college housing plans go awry. Tiff's relationship with Rob heats up. Kevin sets his sights on a new love interest while navigating his gaming club. Papa struggles with being cancelled. Jada reveals a secret to Suede. Trig considers a new role in the community.
The Chi Season 5 Episode 2 Release Date
The Chi Season 5 Episode 2 will air On Friday, July 3, Showtime subscribers can watch The Chi season 5's debut on-demand in an intriguing turn of events. The Chi season 5 will premiere on Showtime's linear TV channel tonight, Sunday, June 26, at 9 p.m. ET. you have options like DirecTV, Philo TV, Sling TV, Fubo TV, and YouTube TV. You can buy or rent episodes of 'The Chi' on VOD services like Amazon Prime Video, Apple TV, and iTunes.  "The Chi" is not available on the streaming service, HBO Max customers may feel let down.
The Chi Season 5 Episode 1 Recap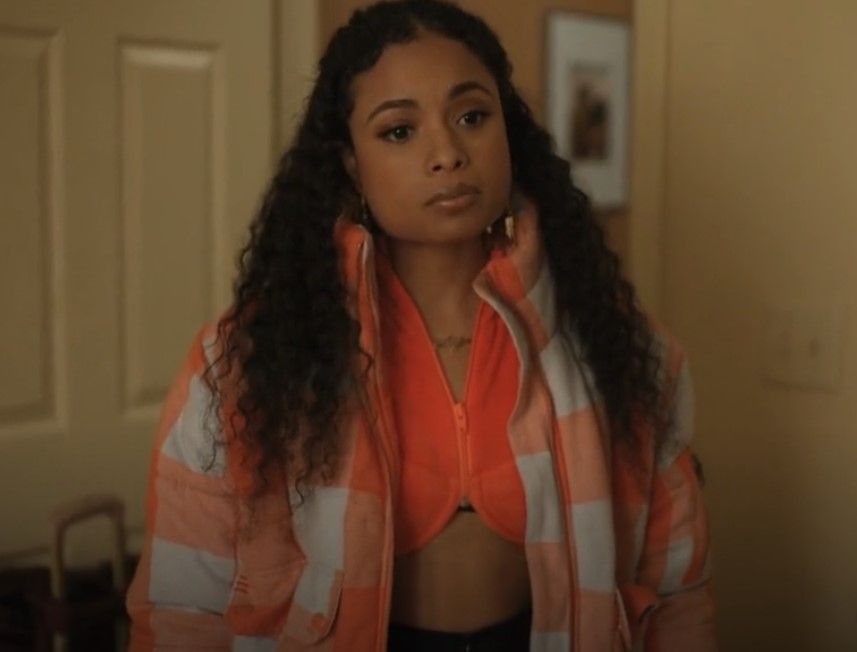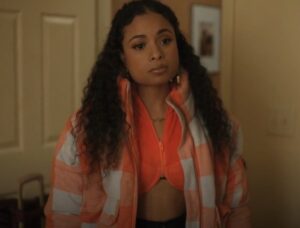 Emmett was dreaming, he has sex with Kiesha When he woke up, Tiff tells him that she is taking EJ and going to stay with her mother for a time. Emmett turns to Darnell for counsel; his dad gets him drunk to make him feel. So Emmett goes to Tiff's mother's house. Tiff irks him, and he wants her to come home. "I don't want to be your wife," she replies. Jada (Yolonda Ross) appears to be recovering well from her cancer treatment and she loves having Suede around to mend things and warm her bed. Problematizing: Darnell and Jada kiss while he fixes Suede's showerhead. She starts to go into it but stops, and he regretfully tells her that she was the one who escaped. Despite Kiesha's gratitude for Christian being a decent boy who helped her recover from her attack, she breaks up with him by voice text to start anew when she enters college and brings tiny Ronnie with her. Christian texts her that he's glad she's doing what she needs to do and wishes her luck.
Trig buys an engagement ring while Imani is in St. Louis and waits to propose. After a rocky season with Imani, Shaad is now her biggest supporter. However, Trig and Shaad intervene to stop a brawl between two young boys at Rock in the days leading up to her return. Tracy doesn't want a killer lingering around the community center, and Trig thinks the kids should volunteer to put things right. The next day, the child destroys Trig's car window, making him extra angrier. Trig chases and beats him, but it's all a trap. The kid's friend tapes and broadcasts it online, reflecting poorly on Trig and Rock's community engagement. Trig can't become the enemy, says Shaad. Imani decides not to return to Chicago and her relationship after seeing the video. Trig's proposal at Emmett's restaurant failed.
Papa (Shamon Brown Jr.) says Lynae's relationship with Kevin is like that of a sister. A new first-person shooter computer game brings Kevin flashbacks to shooting Ronnie years ago. After Jake is cruel to her when he doesn't make the basketball team, Jemma worries about whether they should be together. Papa's Pulpit podcast now has merch! At a school pep rally, he's booed for saying Black families need stronger father figures. Tracy is watching Waiting to Exhale when her doorbell rings. Quentin is standing on the front stoop when she opens the door. Quentin Douda emerges from the shadows and declares, that he came back for her. By the end of the episode, Tiff had moved in with Rob and taken EJ with her, despite Rob's assurances that the offer of a free room was without conditions.