Sydney Loofe Murder – Sydney Loofe, 24, tragically lost her life in Wilber, Nebraska apartment in November 2017. This story was featured in Season 6, episode 09, entitled "This Is What I Chose to Be" of the Investigation Discovery crime series 'Signs Of A Psychopath' and received significant media coverage. Within two weeks after her disappearance, the individuals responsible were apprehended on unrelated charges; authorities took another month after her demise before finding Sydney Loofe's remains.
This case has revealed specific facts about its violent crime while other details remain to be determined. While the identity and whereabouts of perpetrators or killers have been established, providing some justice for the victim and her loved ones; further investigation continues to shed additional light on the circumstances surrounding its tragedy.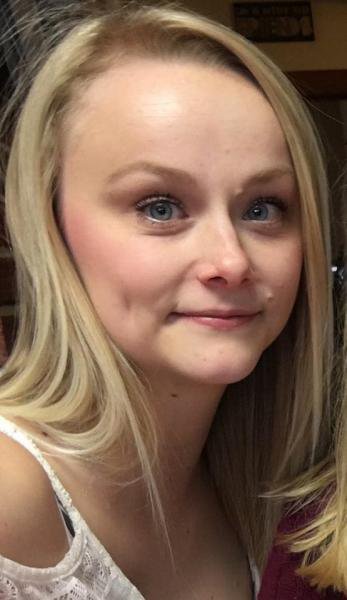 Sydney Loofe Murder Plot Story
Sydney Irene Loofe was born August 21, 1993, to George and Susie Loofe in Broken Bow, Custer County, Nebraska. While growing up in Arcadia with Levi and MacKenzie as siblings, Sydney enjoyed outdoor activities like tree swinging, biking to the pool, and sledding. At seven, her family relocated to Neligh, Nebraska; there, she attended Neligh-Oakdale Public Schools until graduating May 2011 with George as principal.
Sydney was often described as a tomboy who enjoyed fishing with her family – often accompanying her dad and brother on fishing trips to Valentine or Sioux Falls, where they fished in the Missouri River near Niobrara. Additionally, Sydney excelled athletically; excelling at basketball and golf until scoliosis limited her lifestyle during adolescence.
After graduating, Sydney worked at Menards on Norfolk's Main Street for two years as a cashier before switching over to their outlet on 27th Street and Cornhusker Highway in Lincoln. She eventually followed her siblings there, where she continued her charitable nature by helping those in need.
On November 16, 2017 at age 24, Sydney was scheduled to begin work at 6:30 am and when she did not show, her concerned mother contacted the Lincoln Police Department. Tragically, on December 4 Sydney's body was discovered abandoned in a ditch along gravel roads north of Edgar, Nebraska on December 4. Testimony presented in court indicated she was murdered through choking.
Sydney Loofe's tragic loss left both her family and community reeling, mourning a life full of kindness, generosity and dreams of moving south to Colorado to work at a veterinary hospital.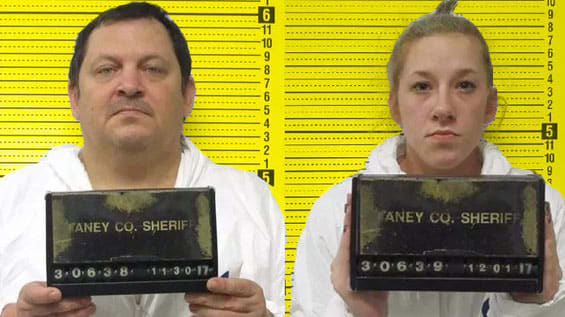 Investigation and Arrest
Concerns were voiced when Sydney's manager, Leah Shaw and her parents noticed her absence from work on November 16 due to illness. Susie commented that had she not been sick, she wouldn't have missed work and would have informed someone of her situation sooner. Friends expressed their worries, and the Lincoln Police Department conducted a break-in investigation at Sydney's Havelock suburb. No signs of struggle or overdose were discovered during this investigation, but some peculiarities caught the authorities' eye.
Sergeant Tyler Cooper discovered that Sydney's car and purse remained at her residence. Yet, she had vanished without a trace, taking her money, keys, phone number, voicemail number or any indication of any connection with Wilber in Utah, which her family did not know. They pinged her smartphone, which showed activity there the prior 24 hours, regardless of family knowledge about any linkages with Wilber.
Before her disappearance, Sydney and her family attended the Neligh craft festival, where Susie revealed that Sydney had discussed her declining mental health during their vacation. On November 13th her parents drove her to Lincoln for her doctor appointment, which marked their final interaction. On November 14th she exchanged text messages with family indicating she was doing well and exchanging text messages to indicate this was all okay.
Brittany Flinn informed police about Sydney meeting someone named "Audrey" via the Tinder dating app, later identified as Bailey Marie Boswell. Bailey claimed they met Sydney on November 15 and smoked marijuana together at a friend's house before parting ways. Bailey and Aubrey Clifton Trail became persons of interest; both were arrested in Branson Missouri, for fraud allegations and later charged with Sydney's murder.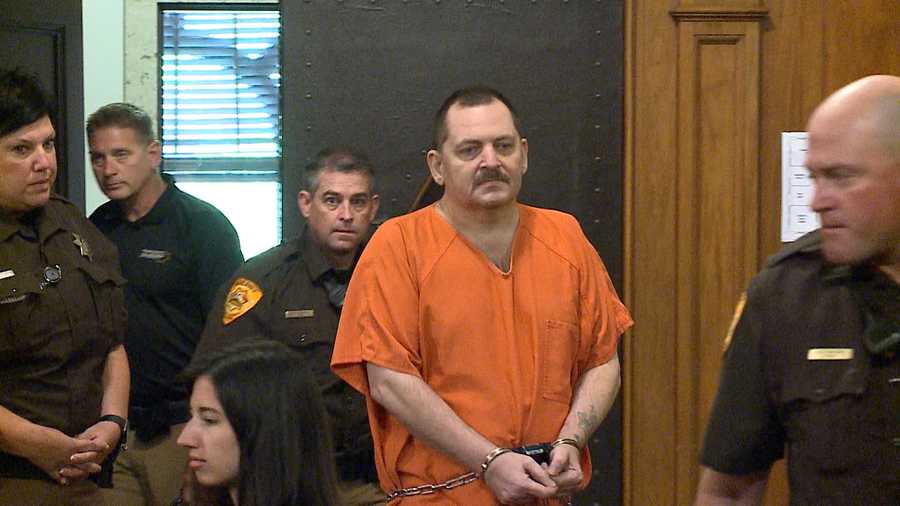 Prosecution of Bailey Boswell and Aubrey Trail
Sydney Loofe was located thanks to an innovative study of her cellphone records, as testified by Lincoln police investigator Bob Hurley and FBI special agent Mike Maseth, as they testified. They located 13 of 14 body fragments across 17 locations; these included bags containing body parts, toys, clothing and other items found near ditches along a rural road in Clay County in south-central Nebraska.
At Bailey and Aubrey's separate trials, the prosecution presented surveillance footage and multiple witnesses to establish their links to Sydney's murder and dismemberment. Surveillance cameras recorded them purchasing tree saws, 30-gallon garbage bags, and Clorox bleach from various department stores before and after Sydney was murdered; three female victims testified that these individuals planned on filming their torturous acts for financial gain by selling footage.
Trail filed motions for mistrial and new trial; however, both were rejected as calculated attempts by him to manipulate proceedings by self-harming during court proceedings. Justice John Freudenberg made clear in a majority decision that Trail would not benefit from any unlawful behaviour during his own trial proceedings.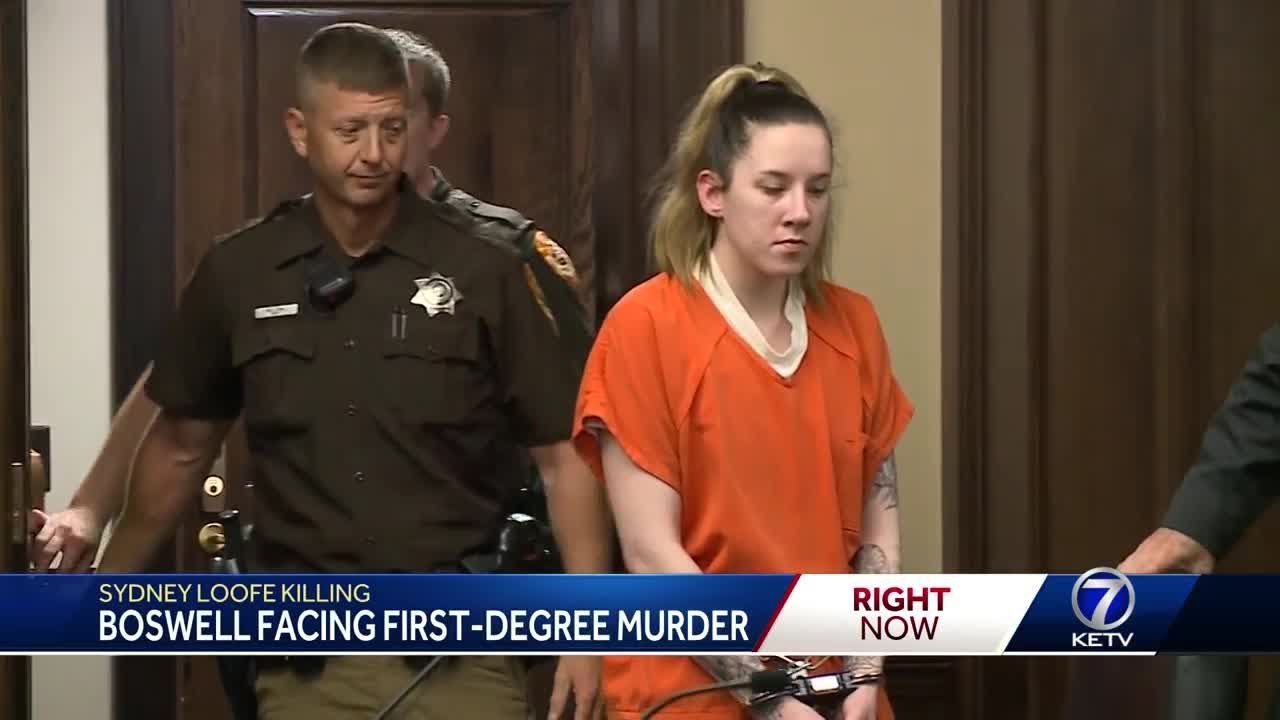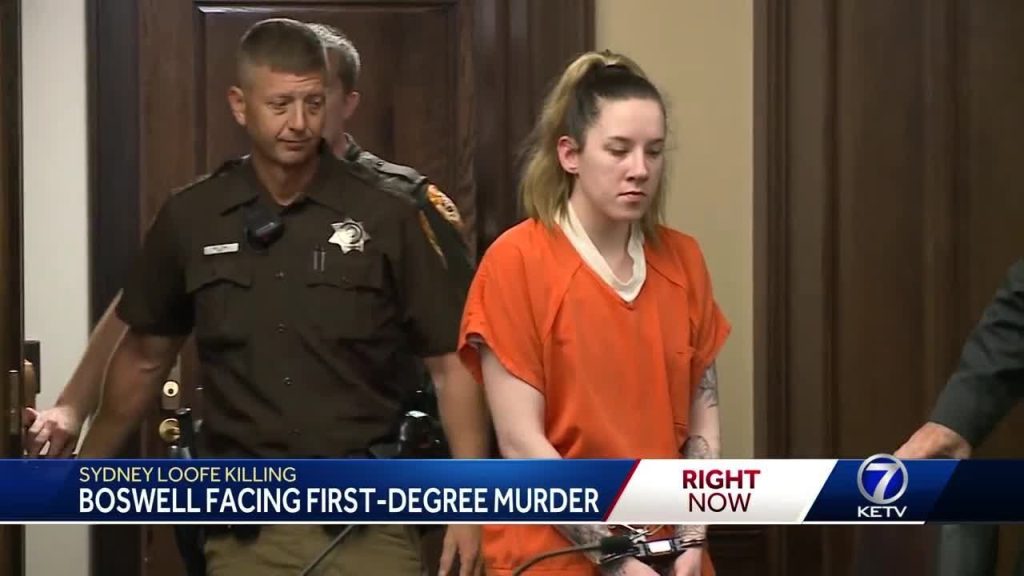 The prosecution alleged that Bailey met Sydney through the Tinder dating app and conspired with Trail to kidnap and kill her after going out on a date on November 14, 2017, which she reported missing two days later by her mother. Sydney's body parts were eventually discovered hidden in trash bags near Edgar, 90 miles southwest of Lincoln.
On November 15, 2017, Bailey brought Sydney back to their Wilber flat, where Aubrey was accused of strangulating her to death. Aubrey was later found guilty of first-degree murder, conspiracy to murder and improper disposal of human skeletal remains; his execution date has been set for June 2021. Bailey was found guilty on the same charges and sentenced to life without the possibility of release; she currently resides at Nebraska Correctional Center for Women in York while Aubrey still awaits execution at Tecumseh State Correctional Institution in Tecumseh State Correction Institution in Tecumseh State Correction Institution.
Also Read: NBC Dateline 18×74: Cindy Zarzycki Murder